It's party time! I've already taken you through Part 1 and Part 2 of Sophie's City Girl bat Mitzvah where I showed you photographs of the kids and Sophie's family.
It's Saturday evening and I'm back at The Jewish Center on the Upper West Side in Manhattan. I arrived shortly before Shabbat was to end. I wasn't allowed to have a camera out or go into the sanctuary until that time. The musician was waiting in the hallway with me as we were both eagerly watching the clock. As soon as Shabbat was over, we headed in!
There was Sophie radiating up at the front of the sanctuary in her new dress – keeping to the same color palette as the one from Friday evening but this one was more of a party dress.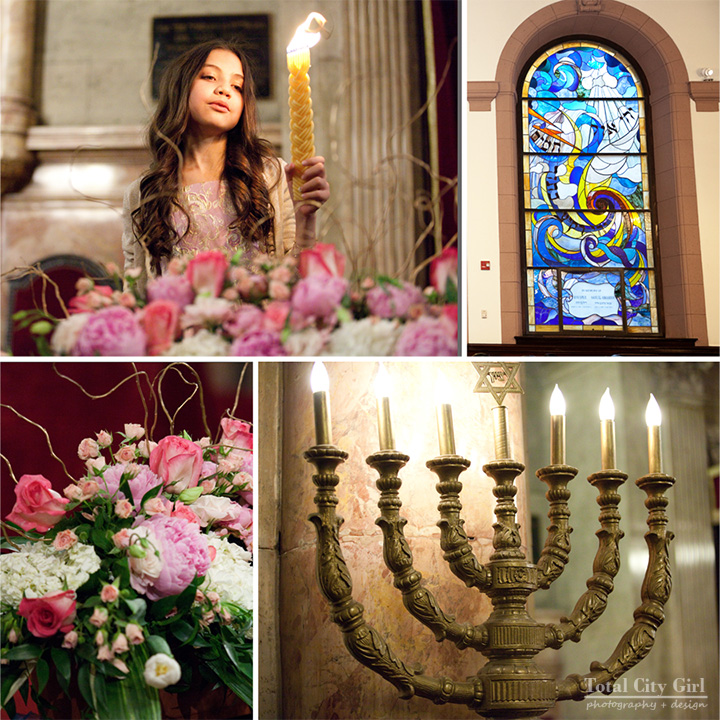 The room was a buzz with music dancing and joy for this happy occasion.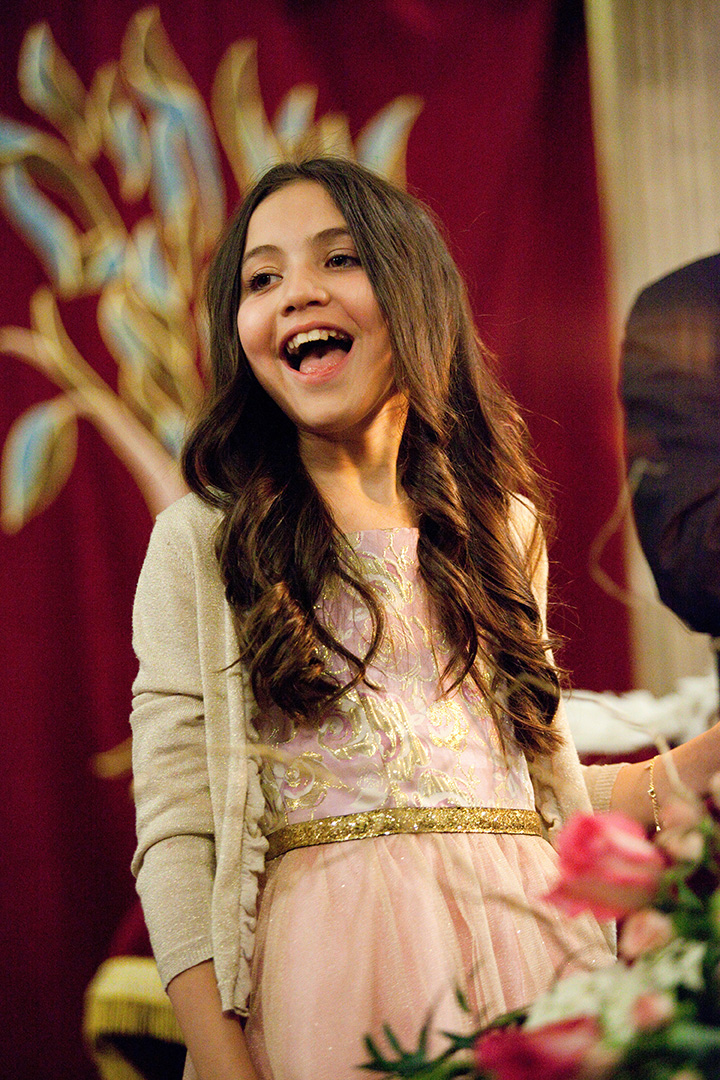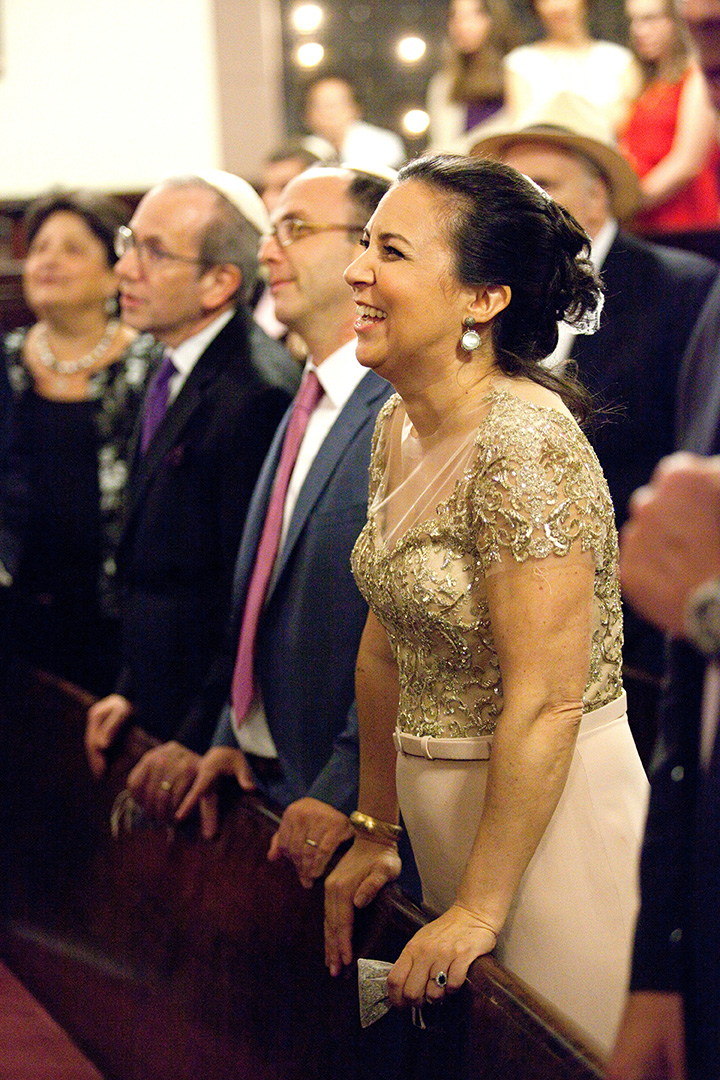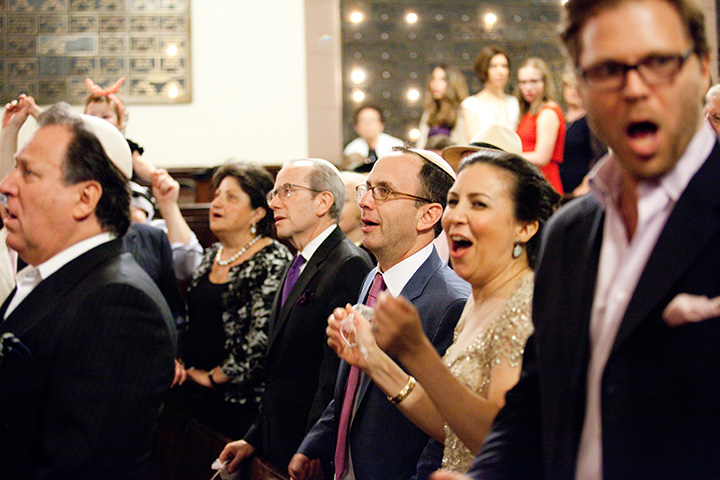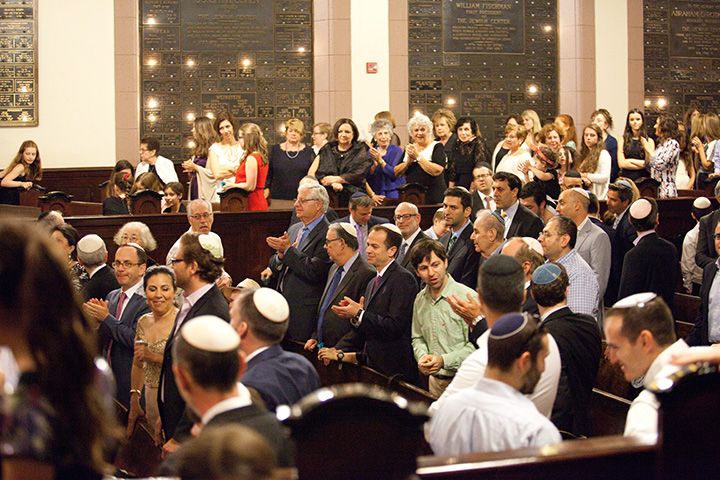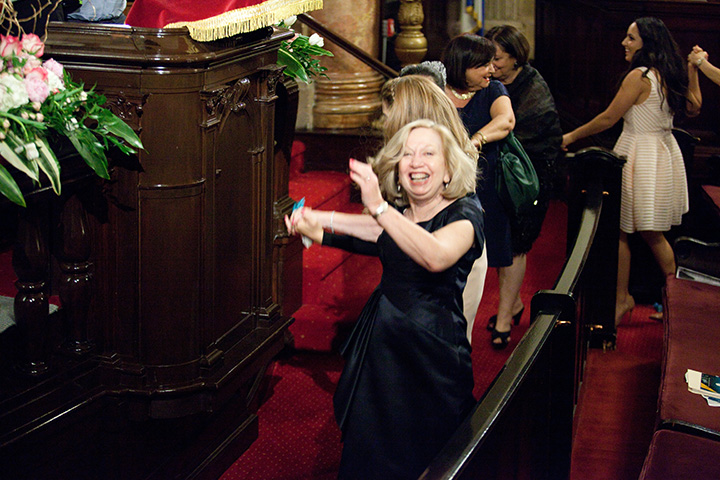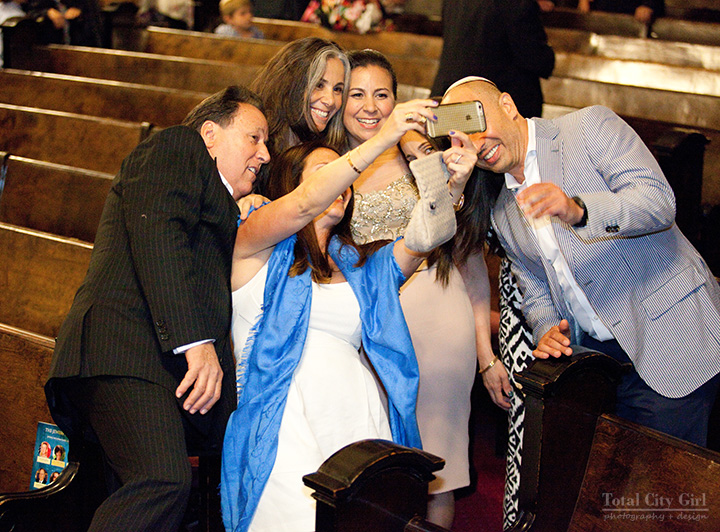 It was time to head to the party room.  The room was transformed from a gym to a glamorous party space with lots of personalized details, a candy bar and elegant desserts.  The atmosphere was definitely high energy with fun upbeat music and creative lighting.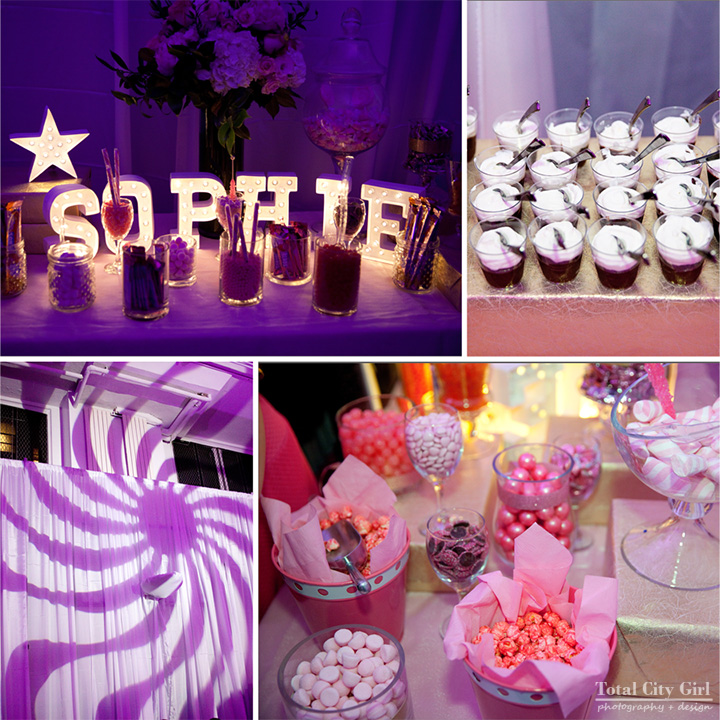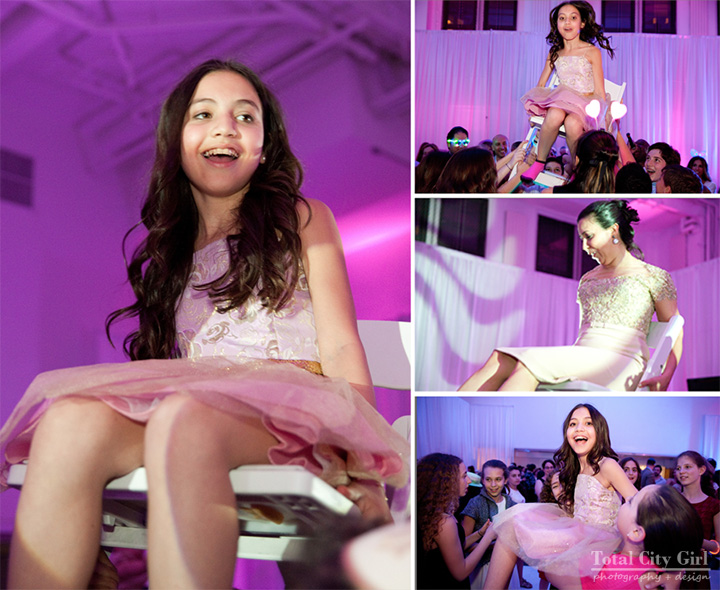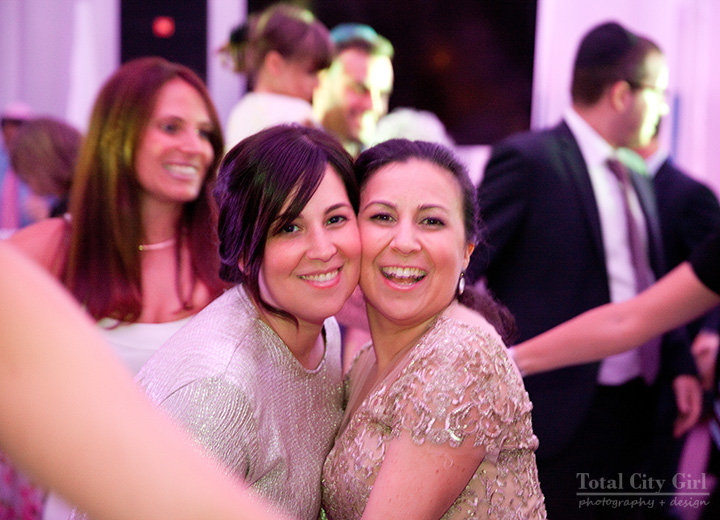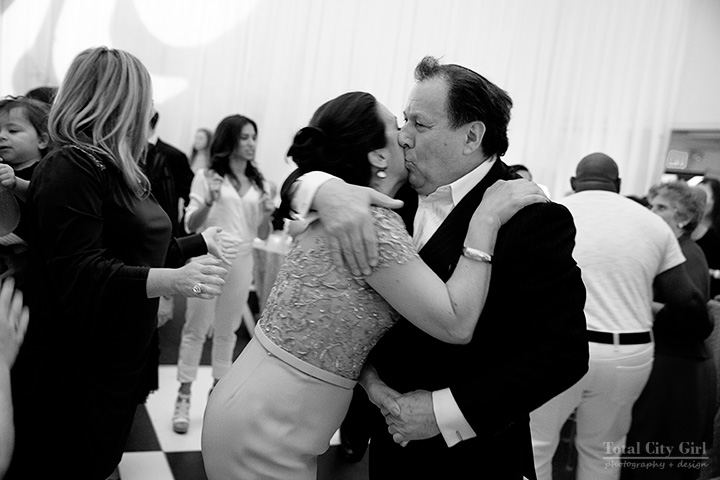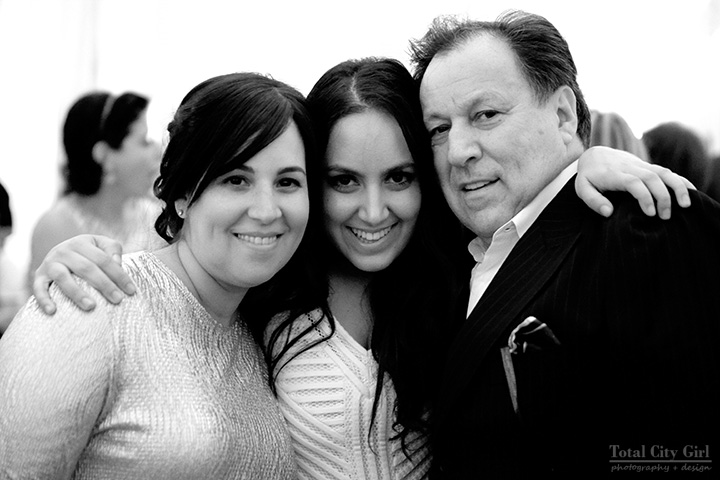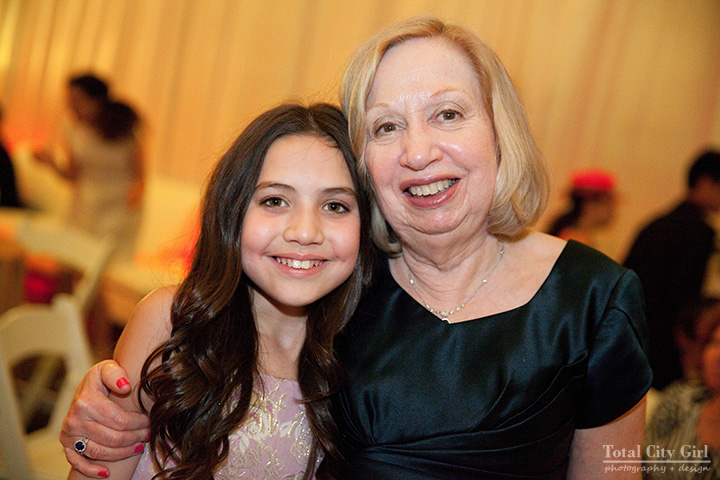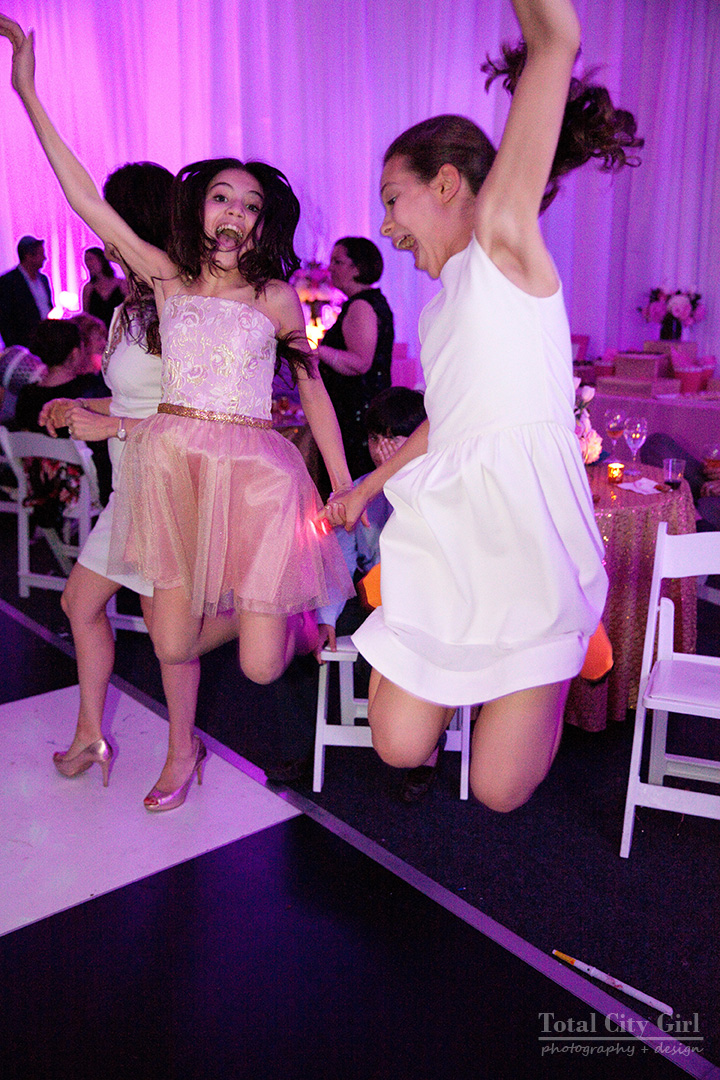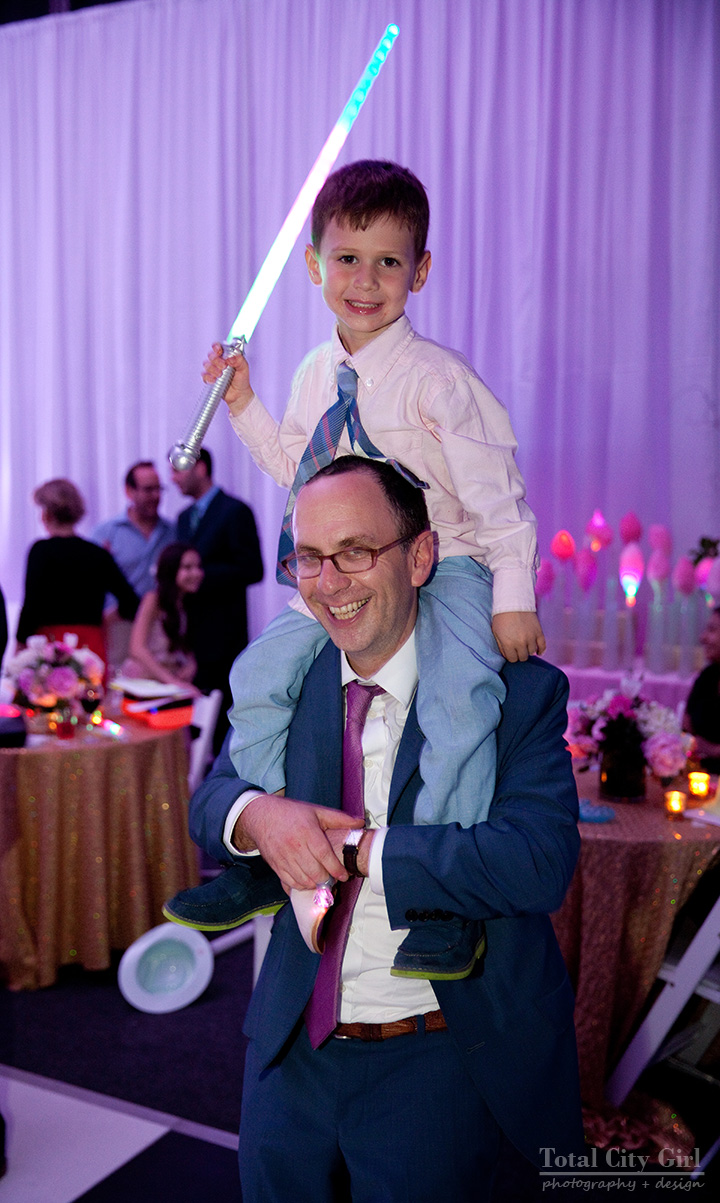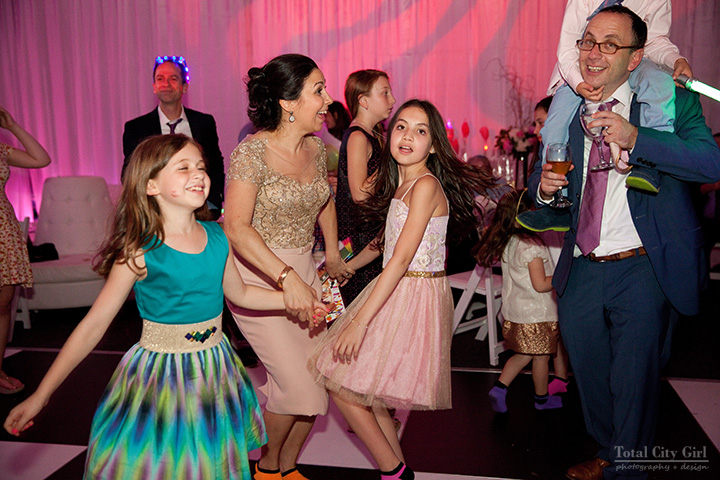 Also keeping to the pink and gold color scheme, the giveaways were these pink personalized towels packaged in gold bags. Sophie is a true fashionista down to every last detail!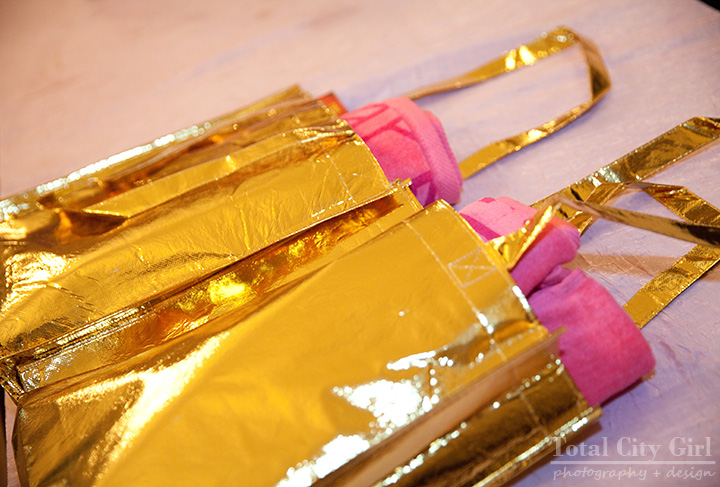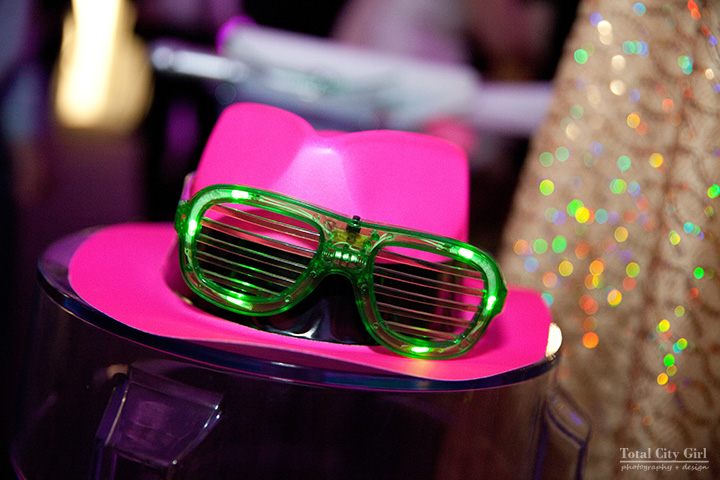 It was obvious to see that everyone was having an amazing time! It was a fun experience being there to document this special event for them.
Each family has their own unique story to tell. I'm excited for the upcoming Mitzvahs I'll be photographing! Do you have a Bar or Bat Mitzvah planned for this Fall or Winter? Contact me – my dates are booking up!