What a fun time this recent NYC Bat Mitzvah session was!  We photographed over 2 days.  I met Sophie and her family Friday evening for the family portraits then headed back to the city Saturday eve for the reception.  There were so many photographs that I have to break it up into a few posts.
I was able to get some alone time with Sophie and her sibs while her parents were tending to last minute details.  We had a perfect location for this city girl – the streets of NYC!
I love the color palette of their outfits and how they were all coordinated but not matching .  It's so cute to see kids all dressed up!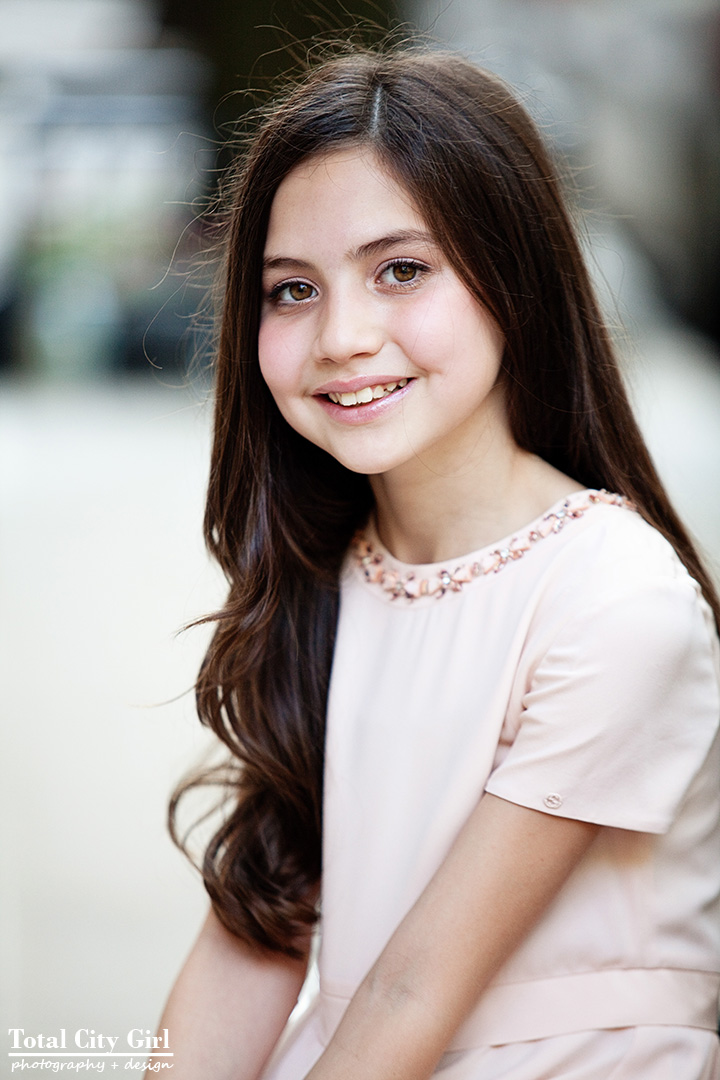 Love the details on Sophie's dress…..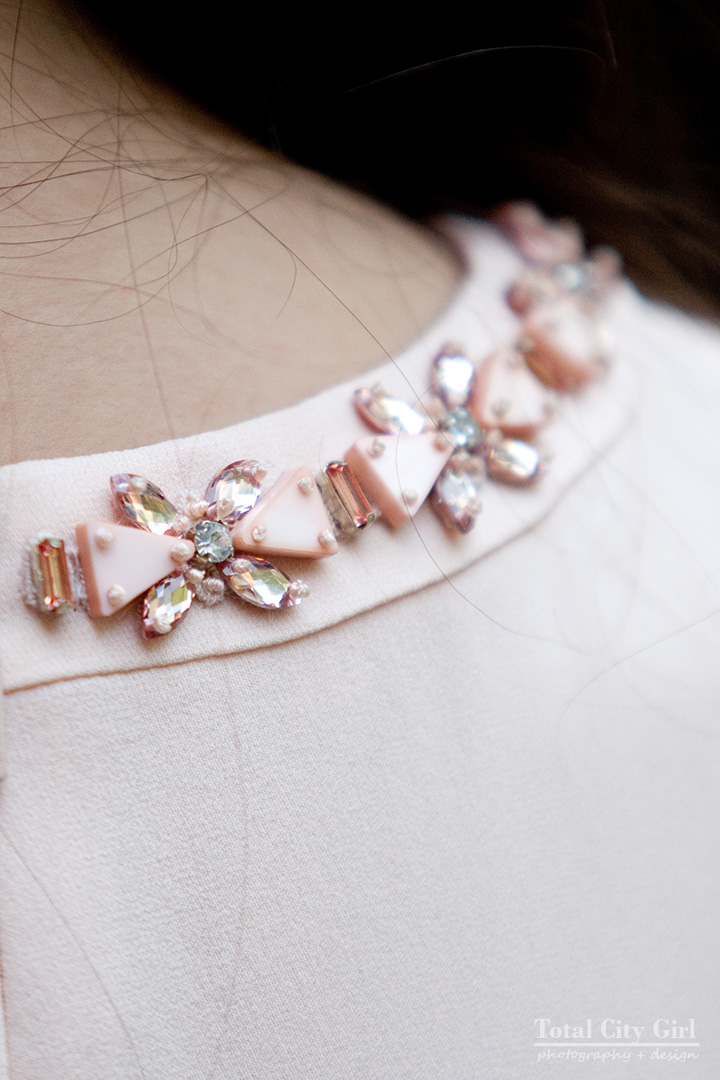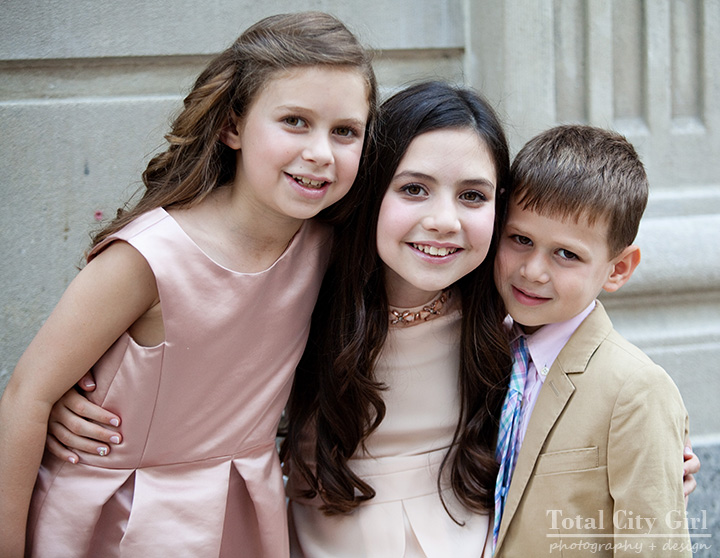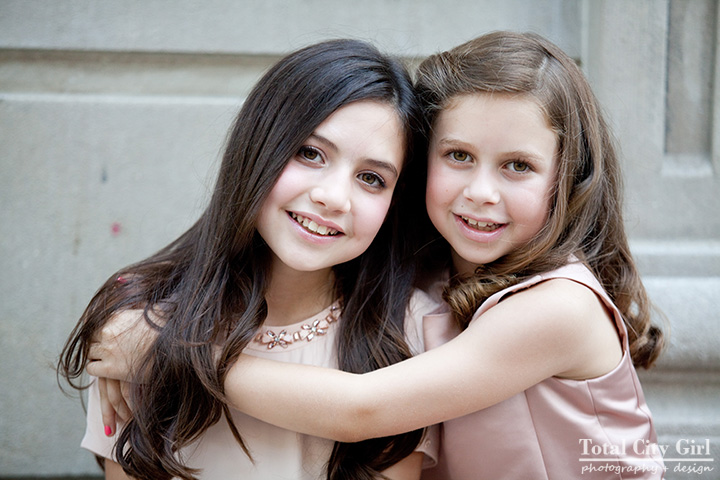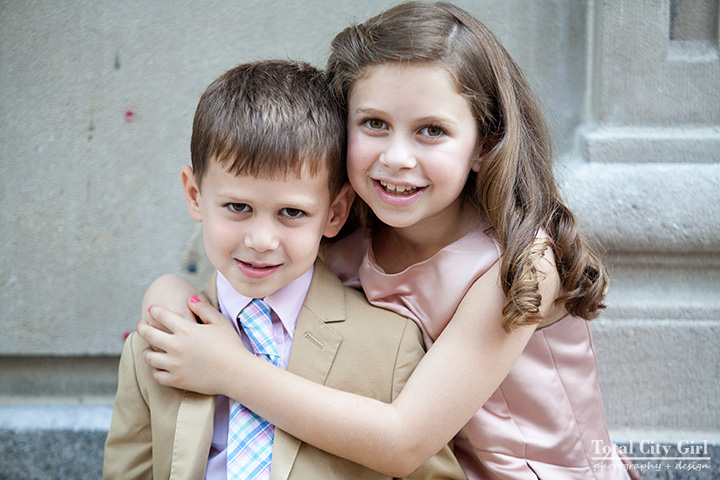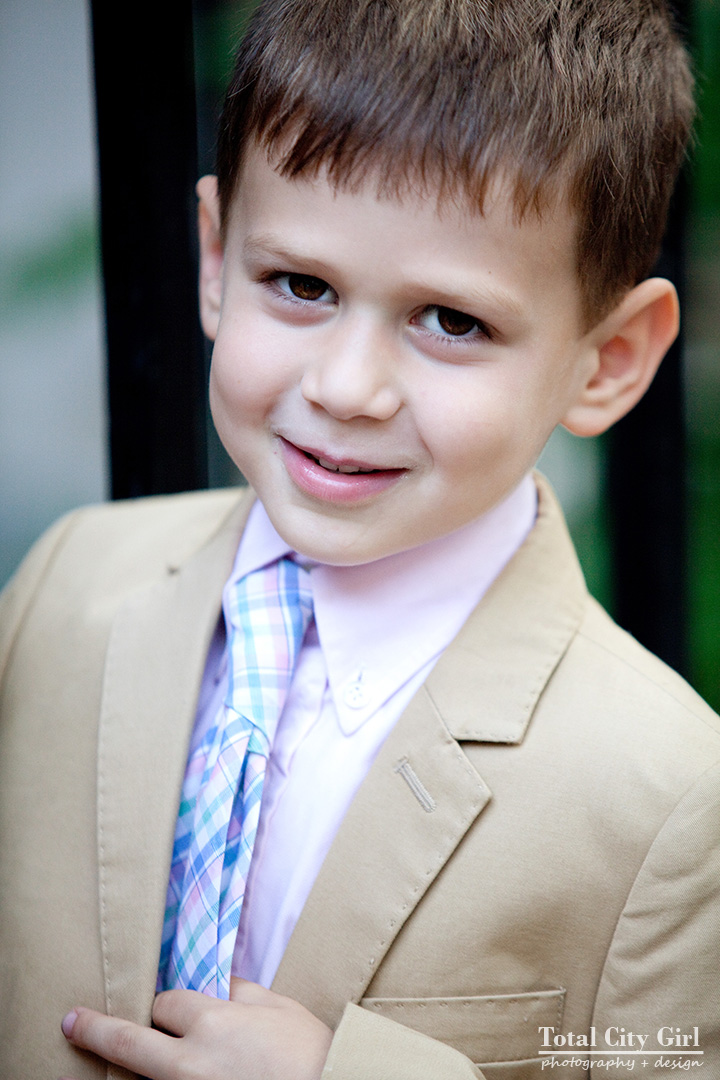 No matter how dressed up they are, kids will ALWAYS still be kids!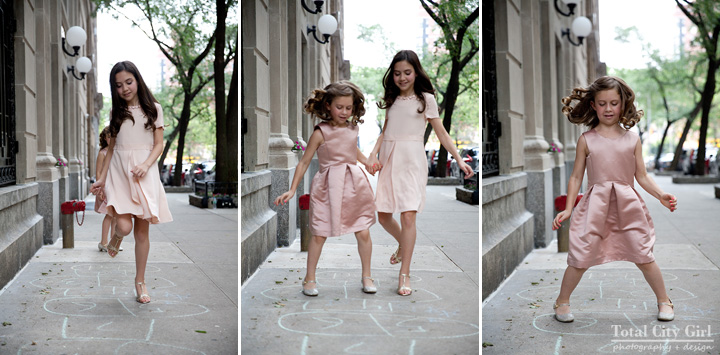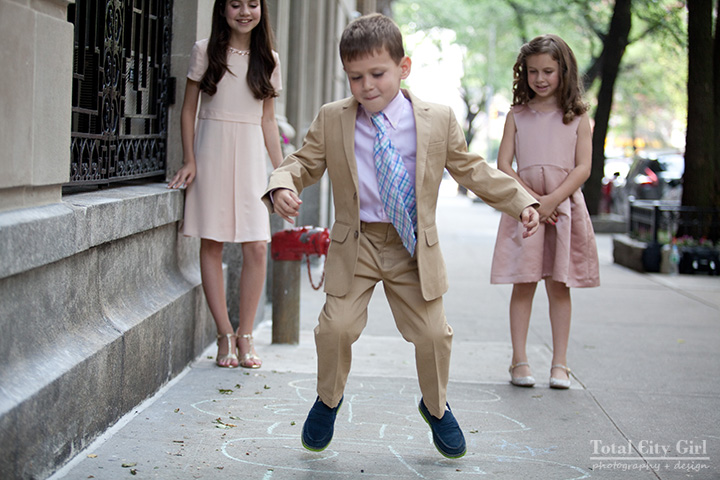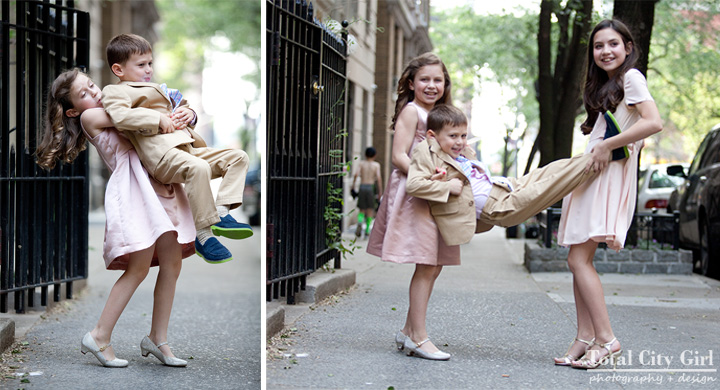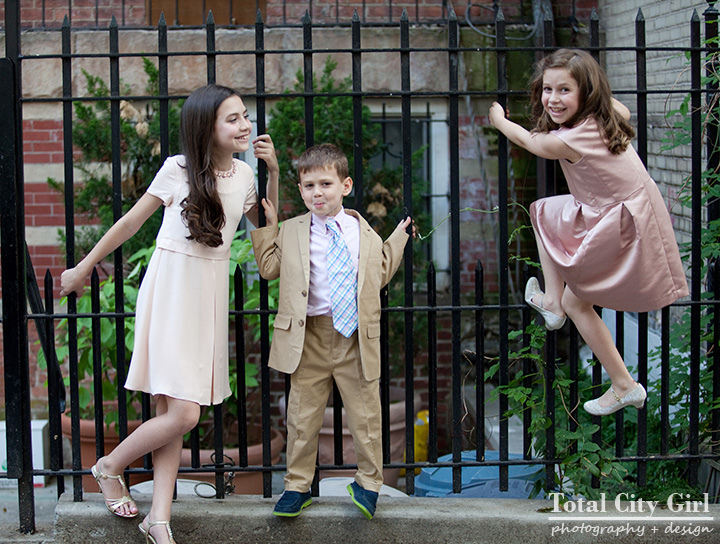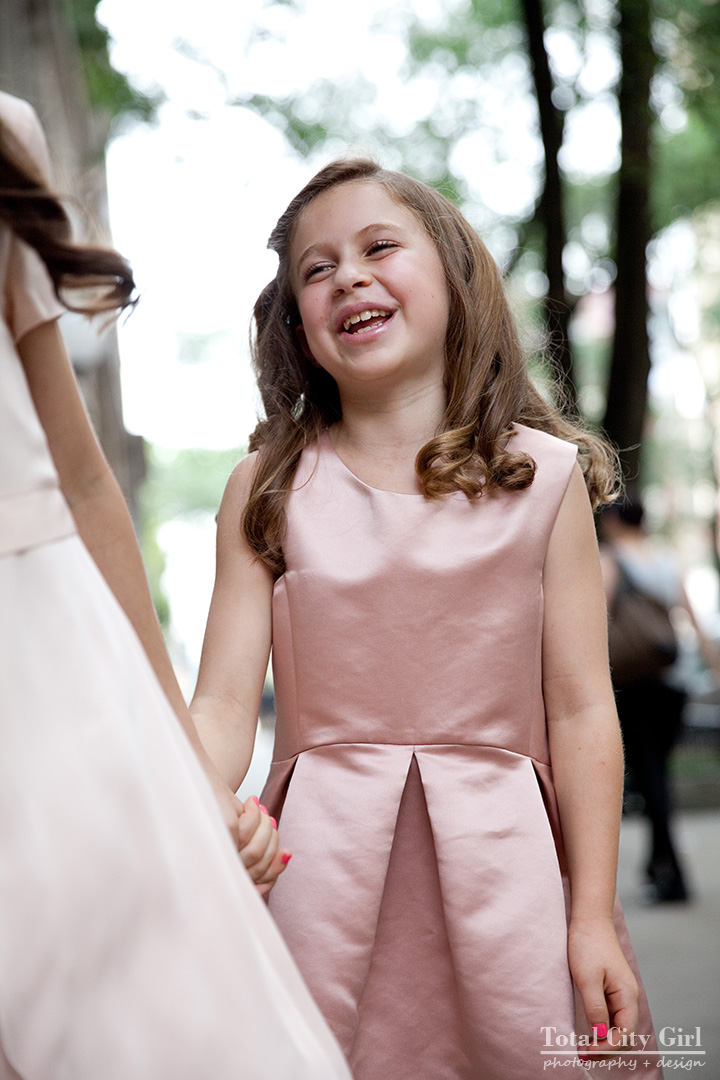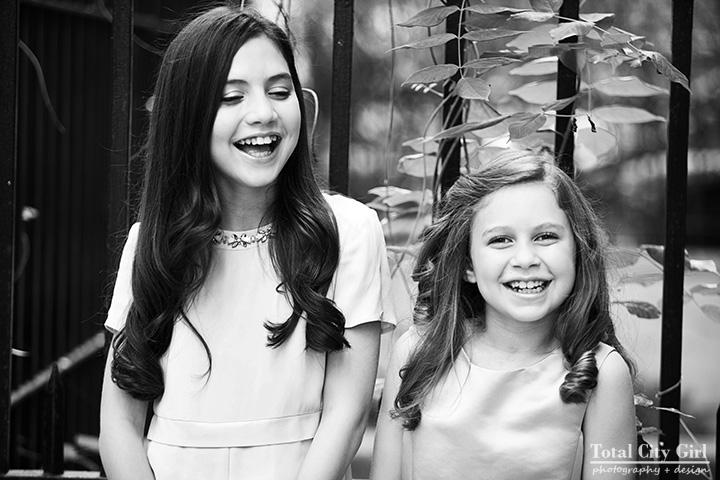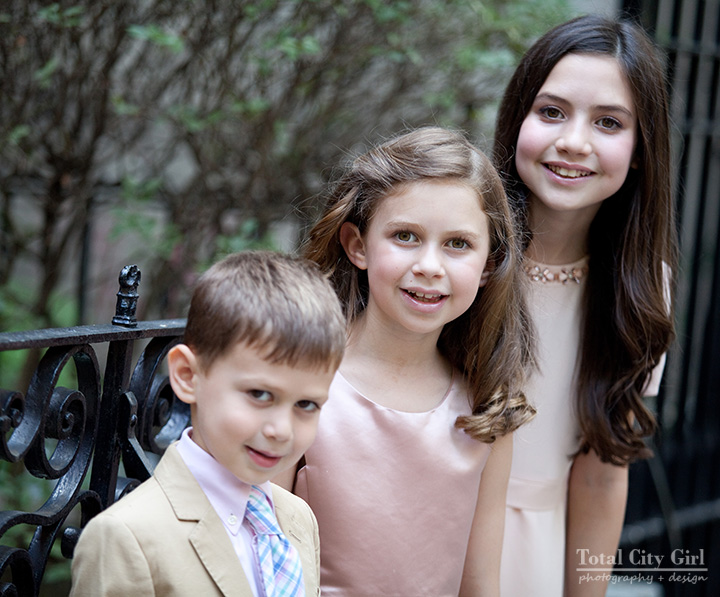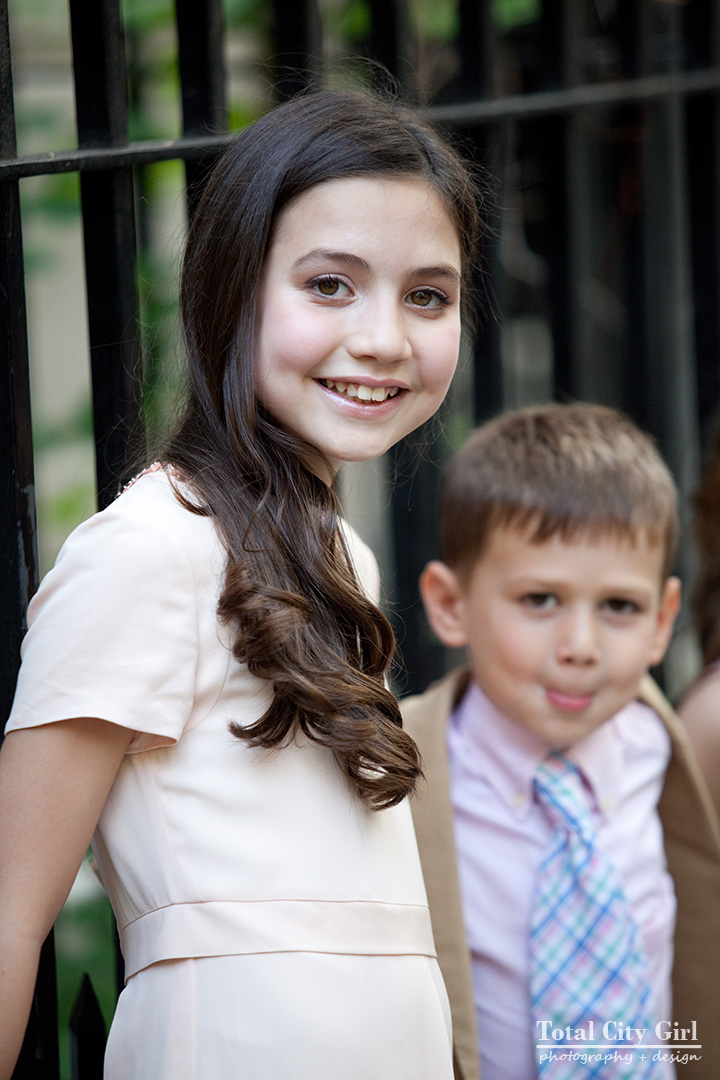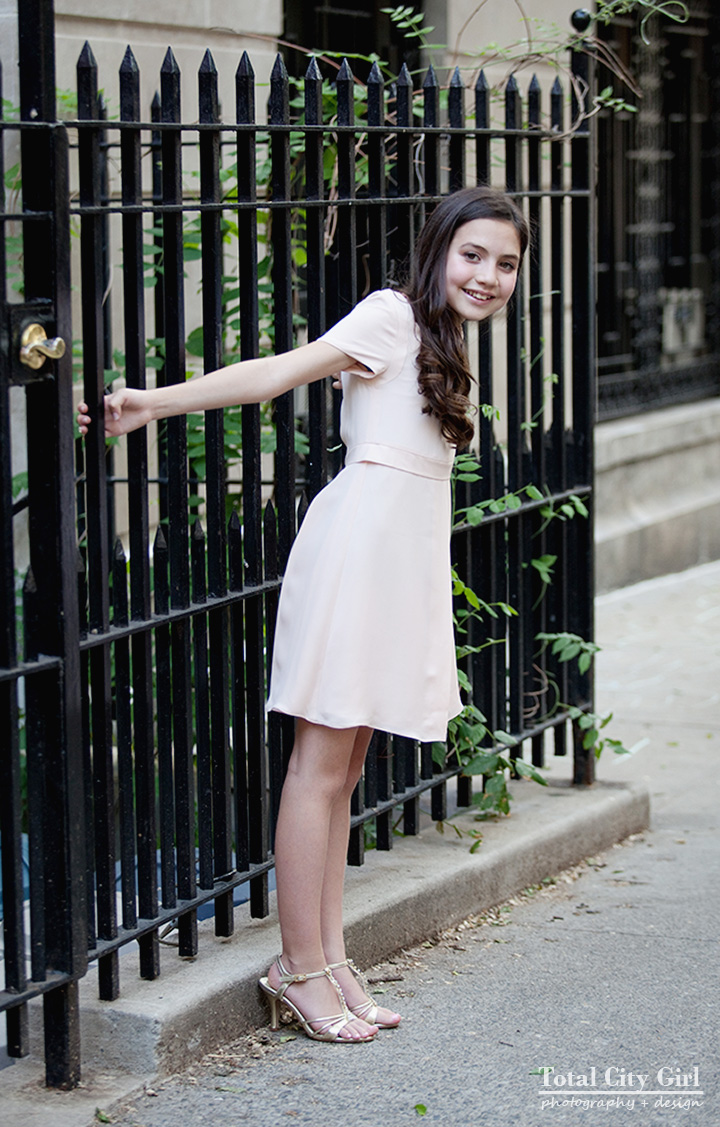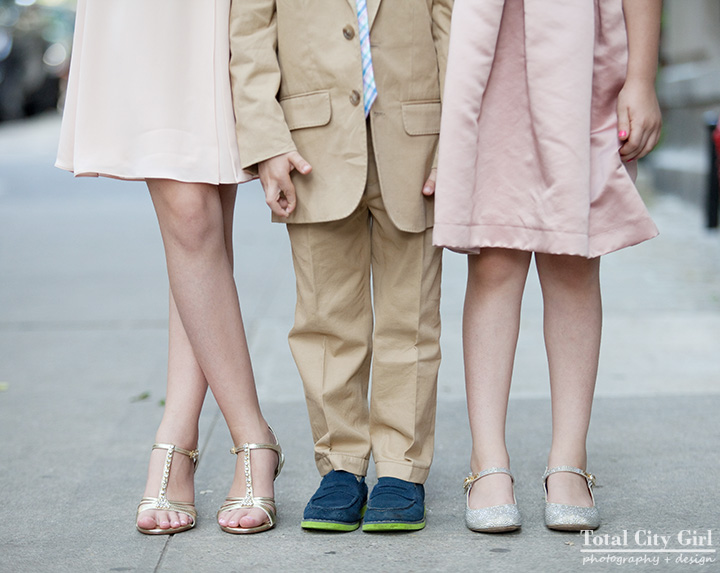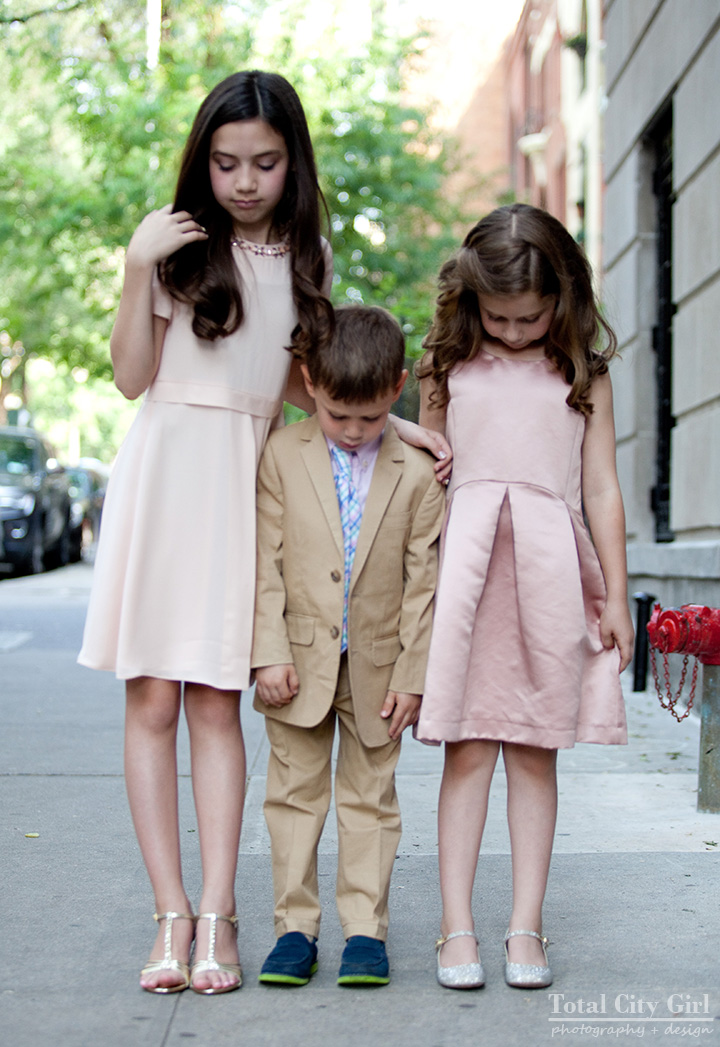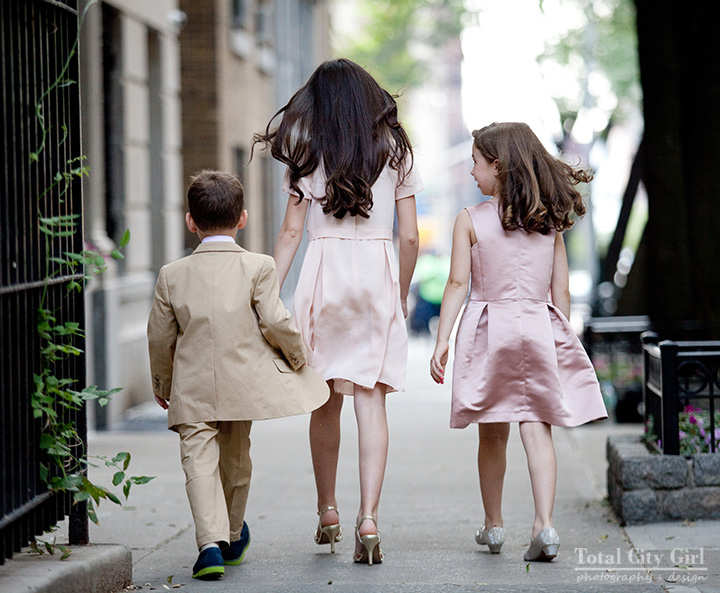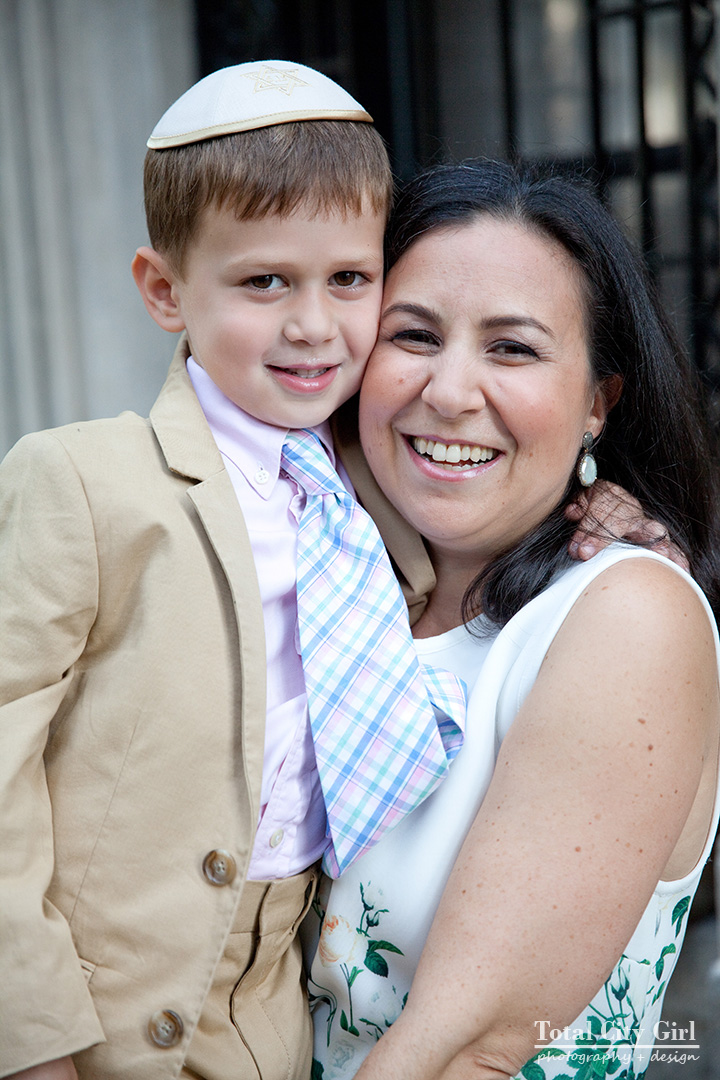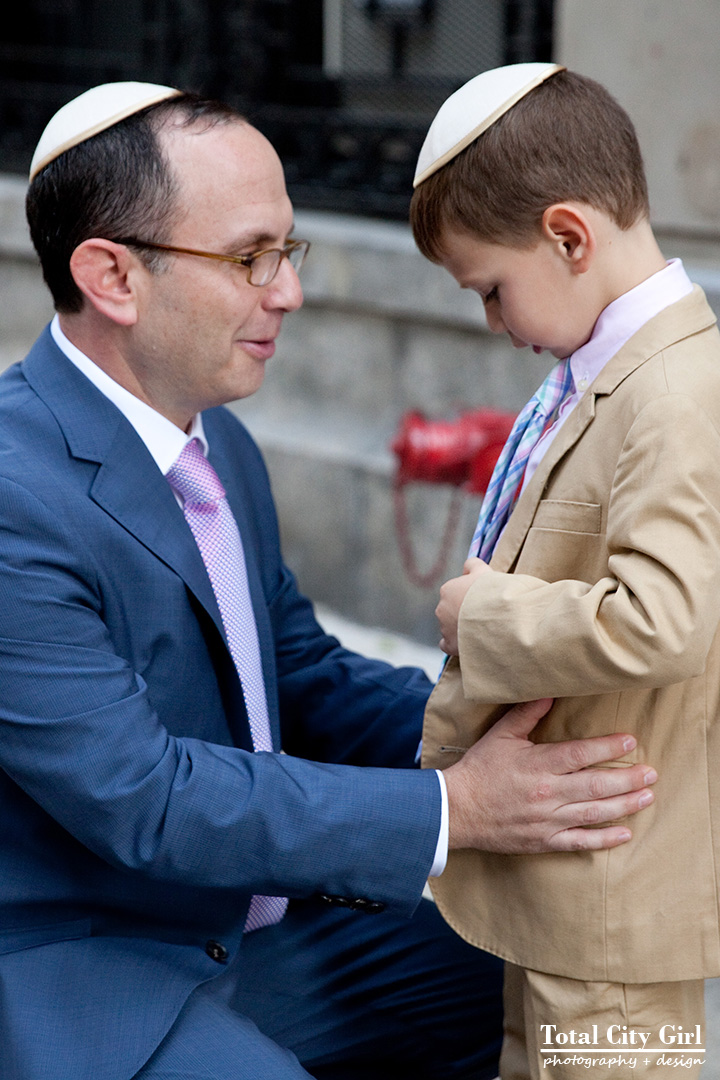 We're off to our next location!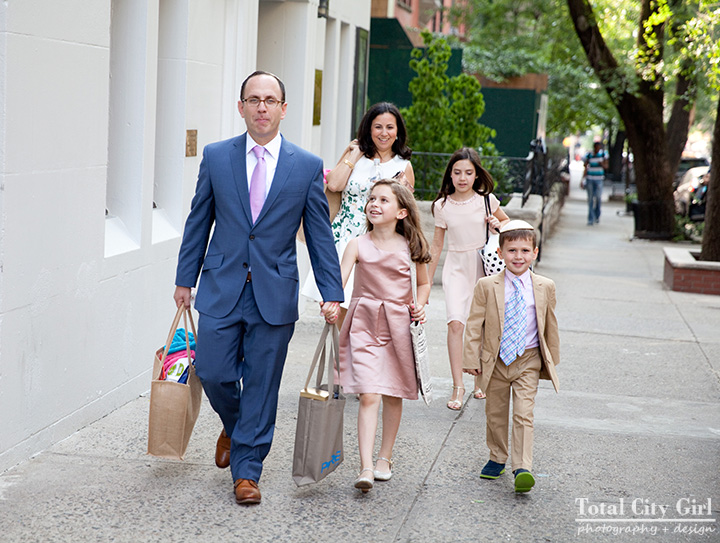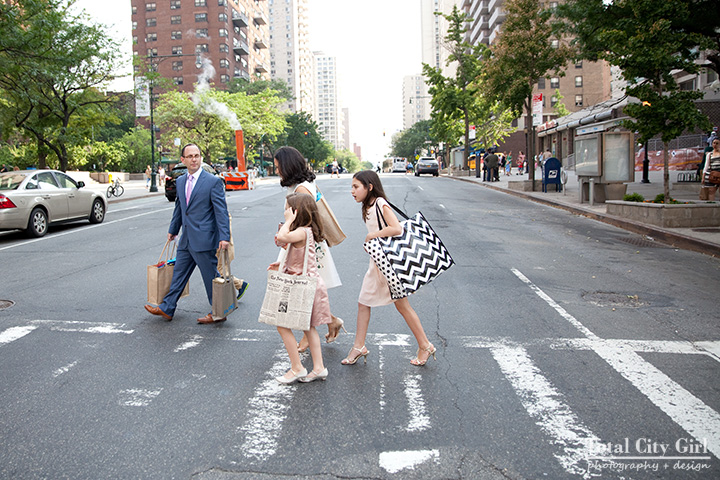 In my next post you'll see family portraits followed by the reception.
Stay tuned….