The story of Sophie's City Girl Bat Mitzvah continues! if you missed Part 1 you can read it here.
After photographing Sophie and her siblings we headed to our next location to meet up with extended family – grandparents, aunts, uncles and cousins.   This location was perfect – very personal to the family.  There were great textures  from the brick as well as pretty plants and flowers.
I started with some individual portraits of Sophie and then brought in the rest of the family.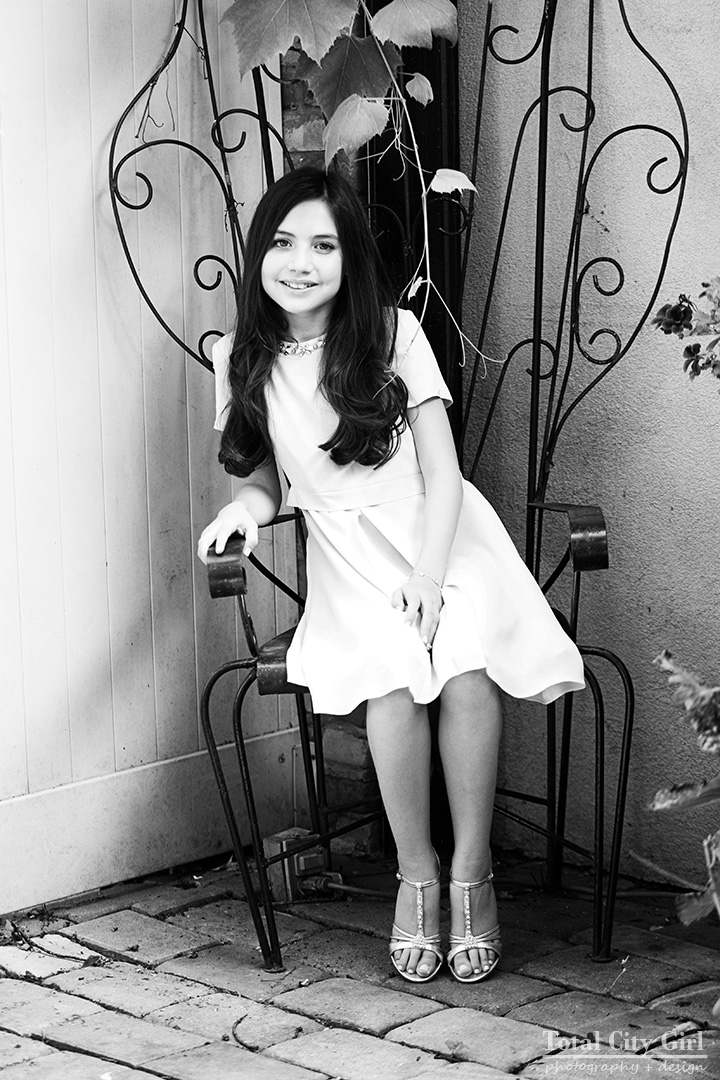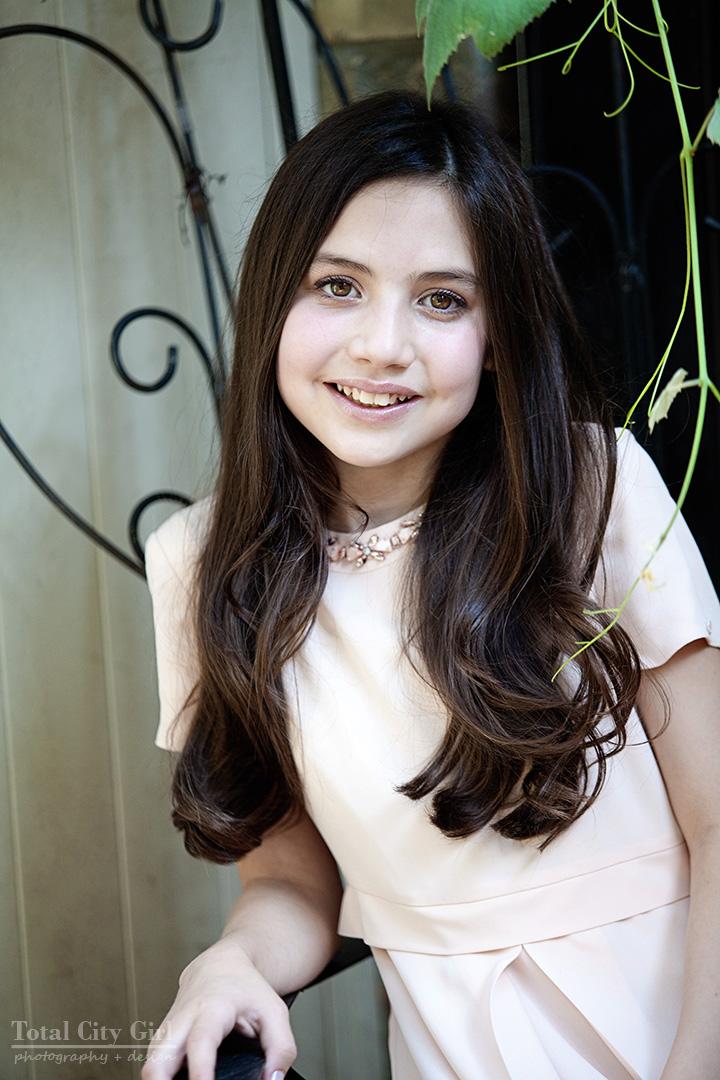 I always like to capture the special details. So much planning goes into these events – even down to the special jewelry that will be worn.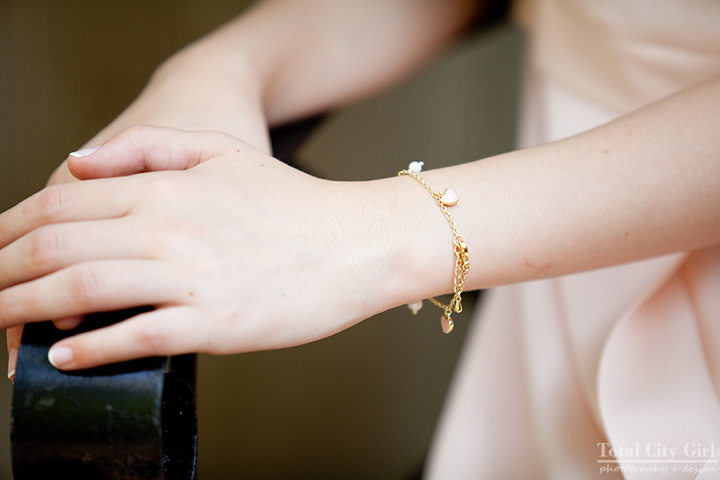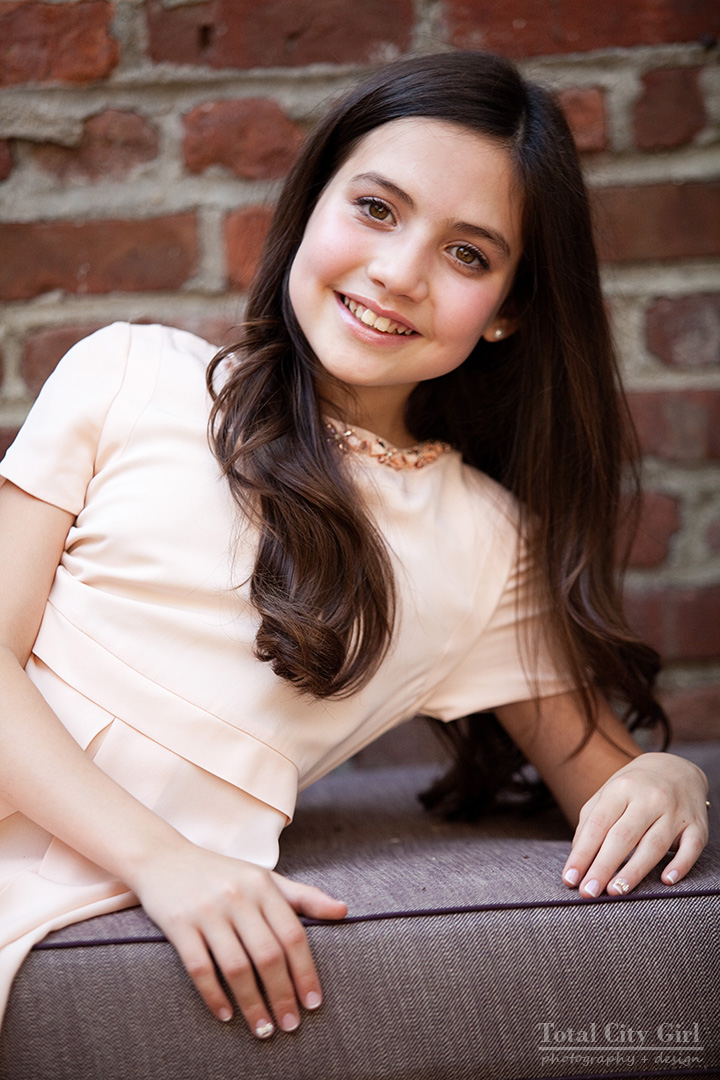 Bring on the family!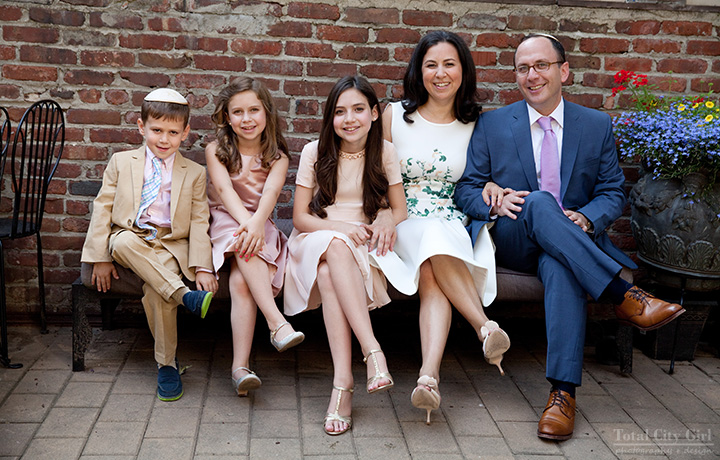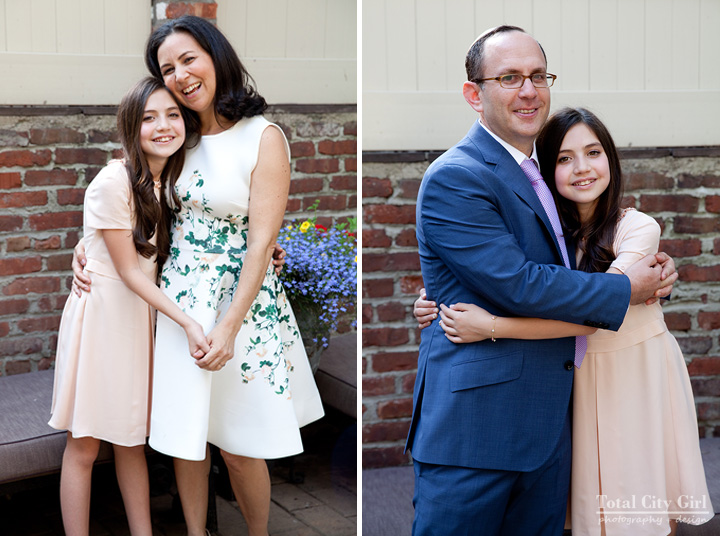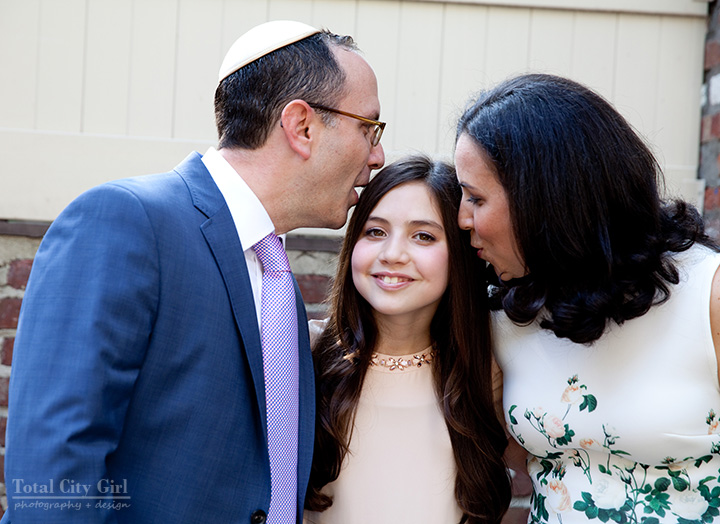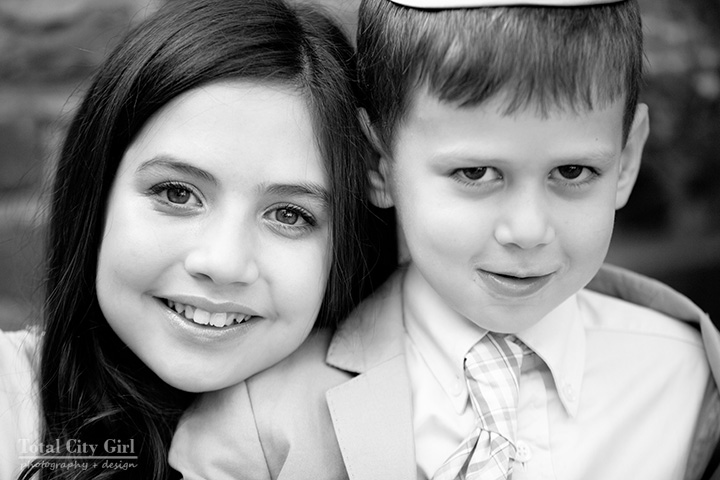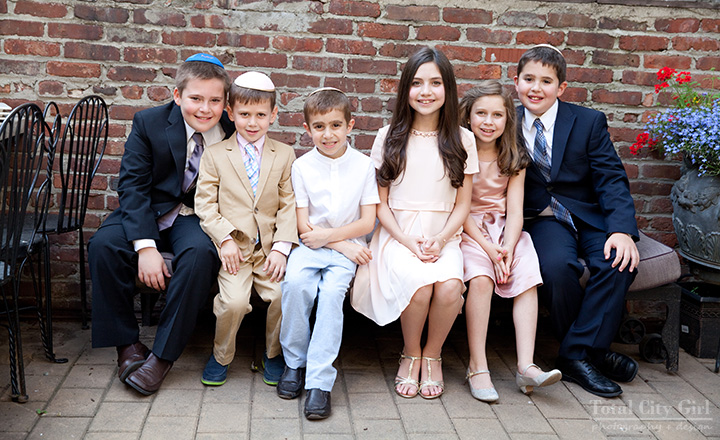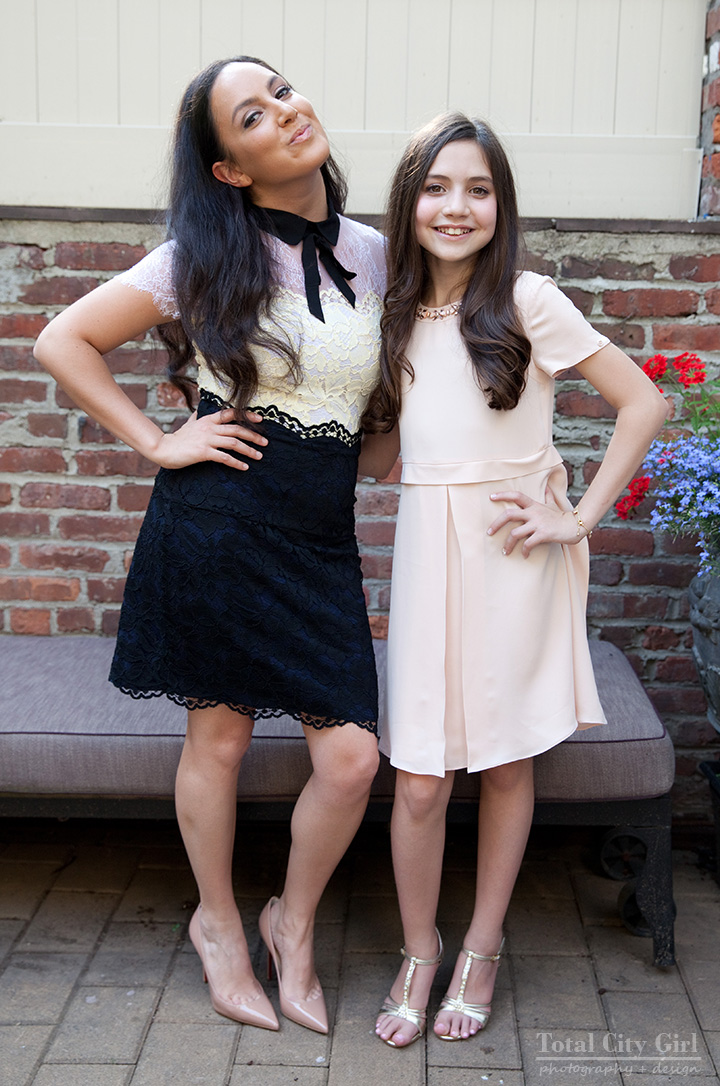 Grandparent love…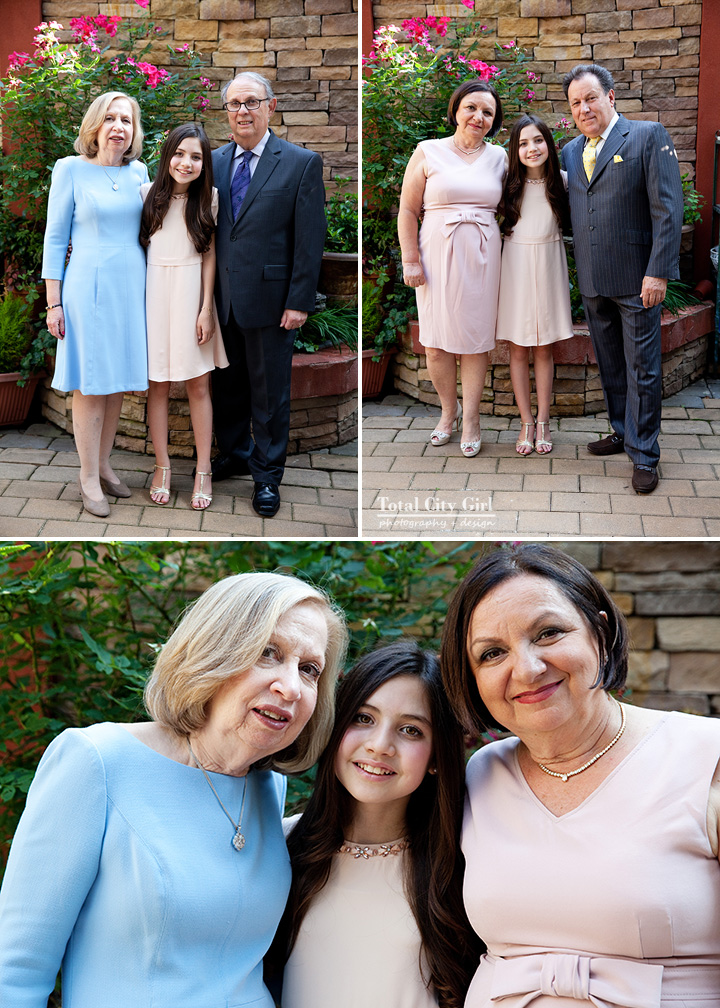 As parents we often forget about our original family.  I was glad to capture Sophie's mom here with HER parents and sisters!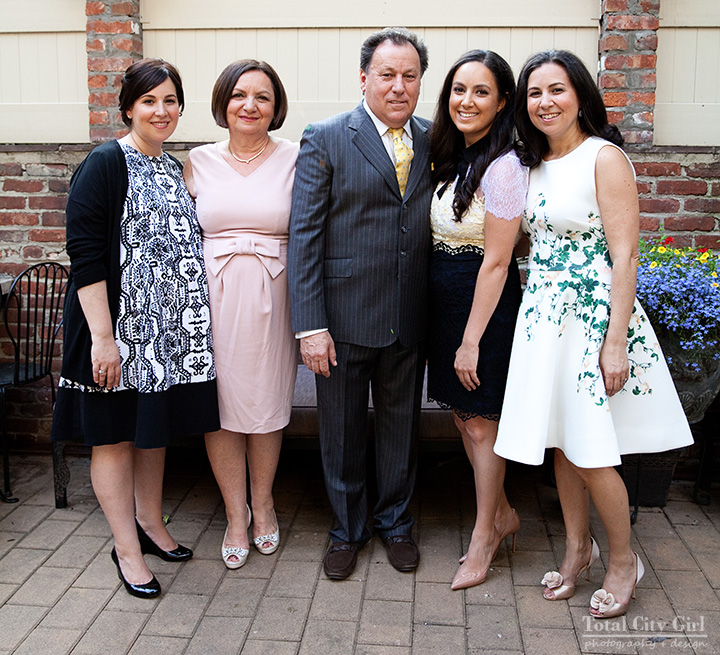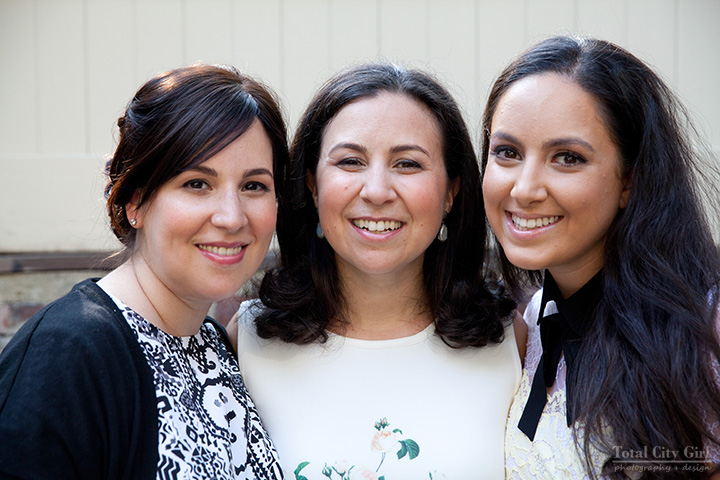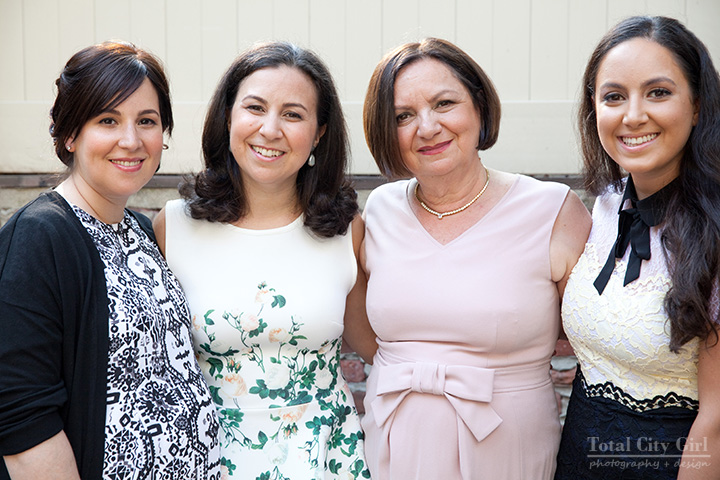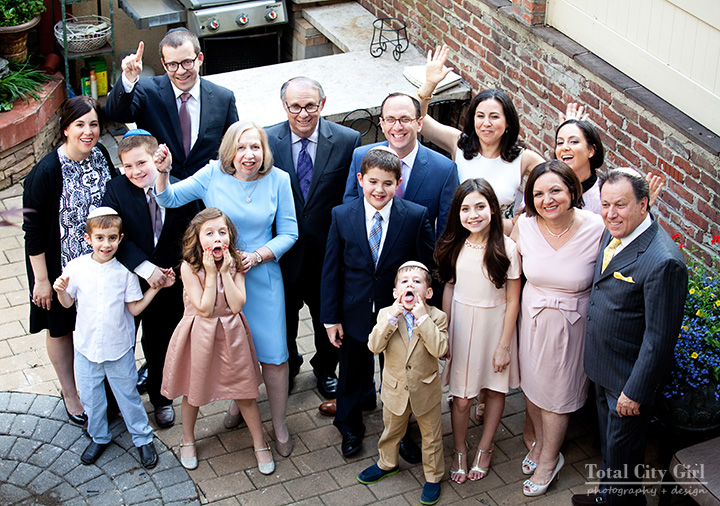 We're not done! We had just enough time to meet the rest of the family at The Jewish Center to get in a few key photographs before Shabbat was to start.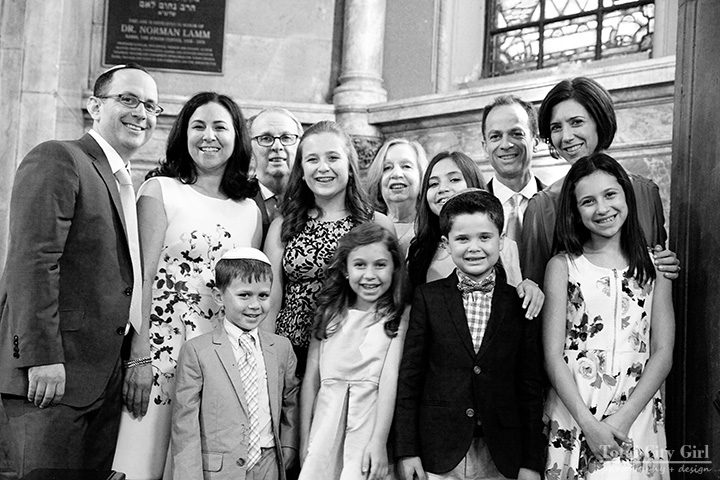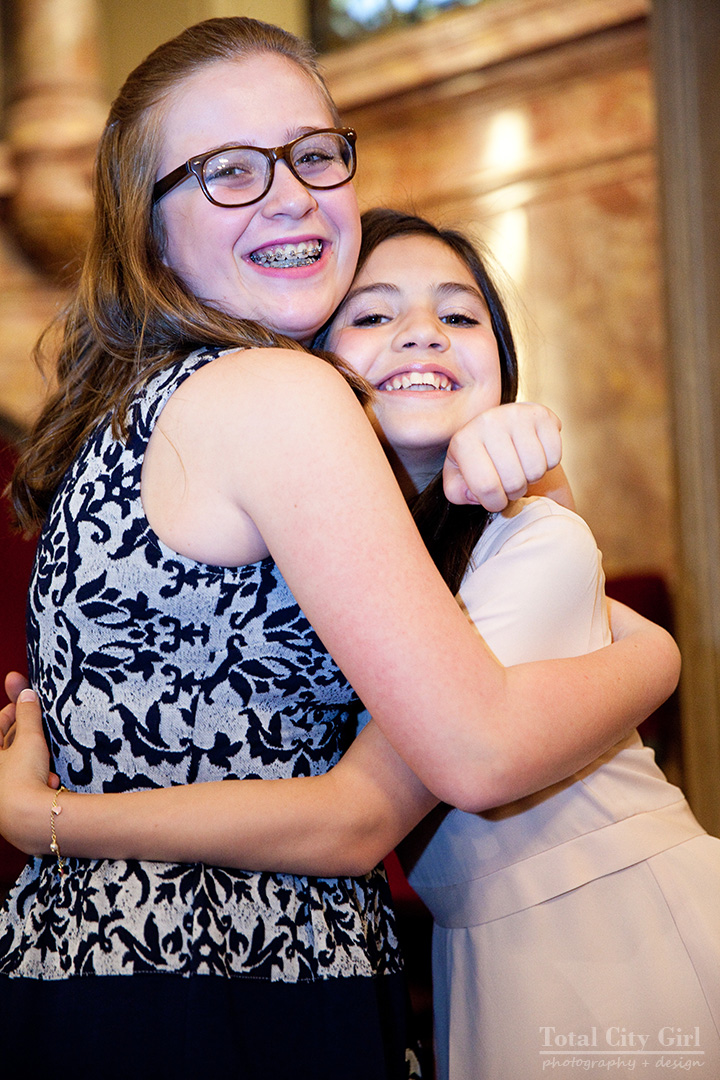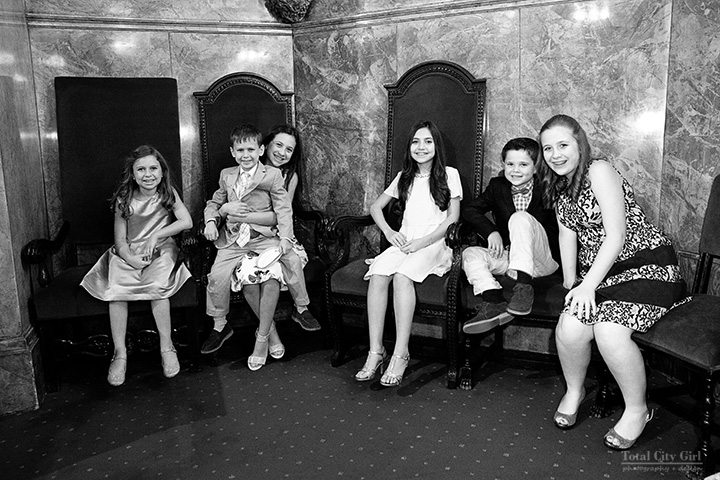 The doors to the sanctuary were so cool – they had an old time theater feel to them.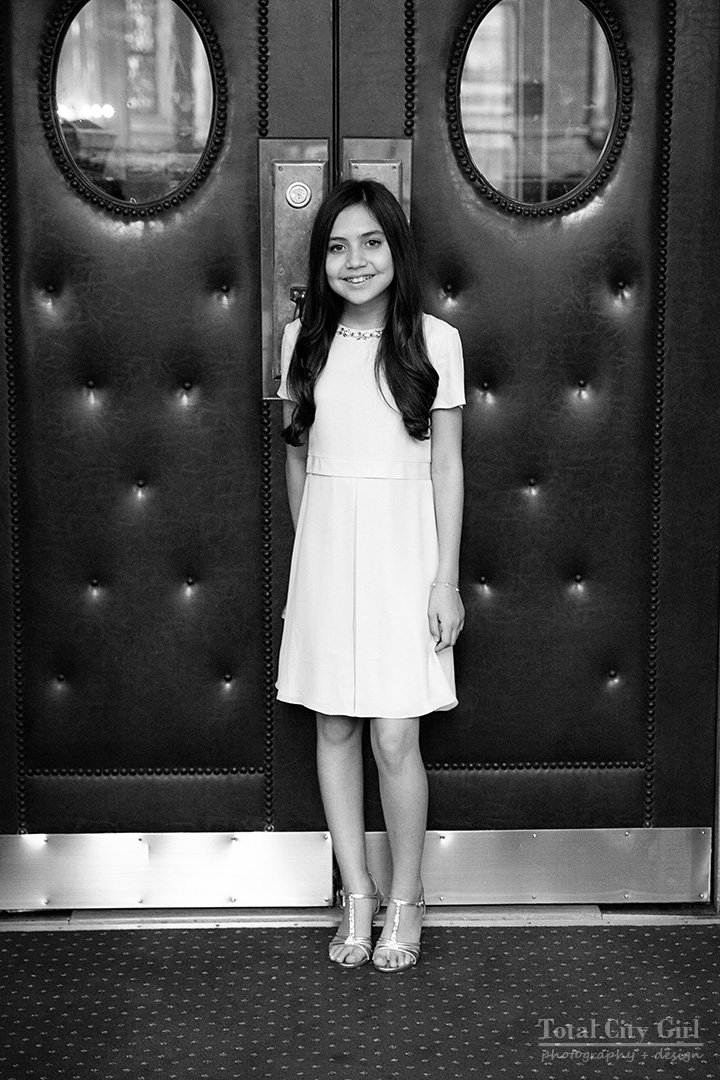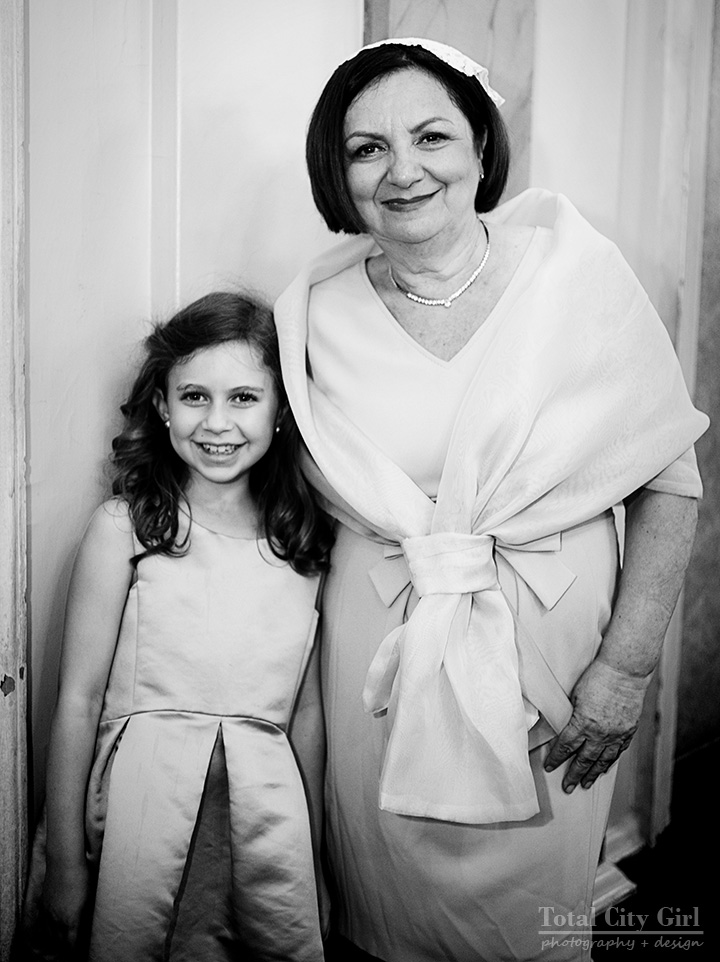 As the family was getting ready for the service, I stopped to photograph details and the elaborate room where they were to have their dinner later on.  As you can probably tell, Sophie's color scheme was gold and a blush pink which carried through in all of the details..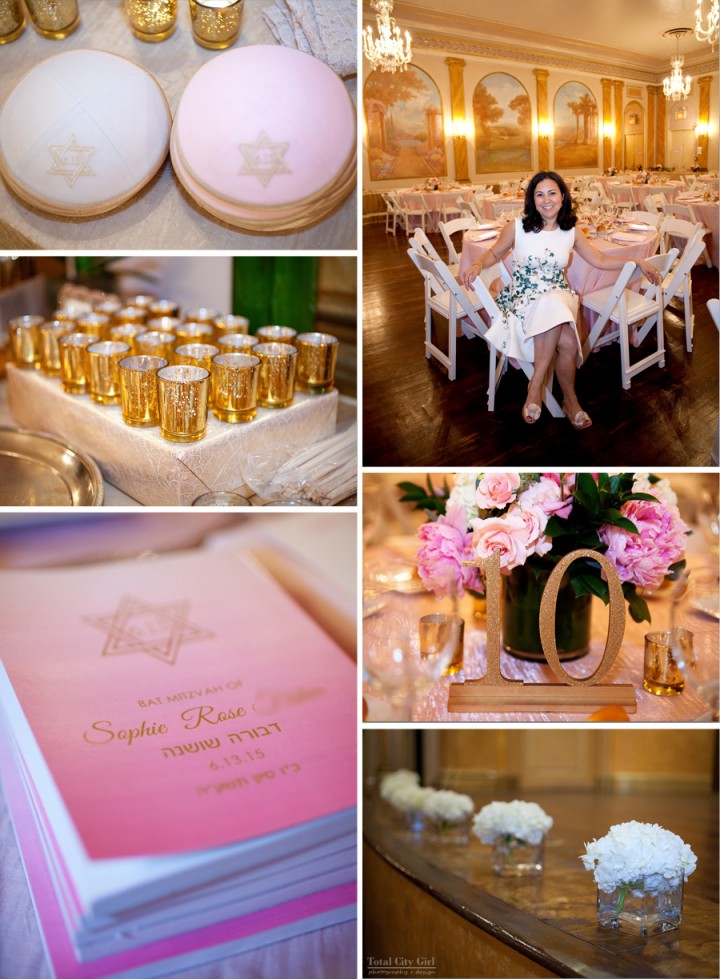 That was it for Friday evening. I was back Saturday night to photograph the reception.  Lots of fun and non-stop dancing!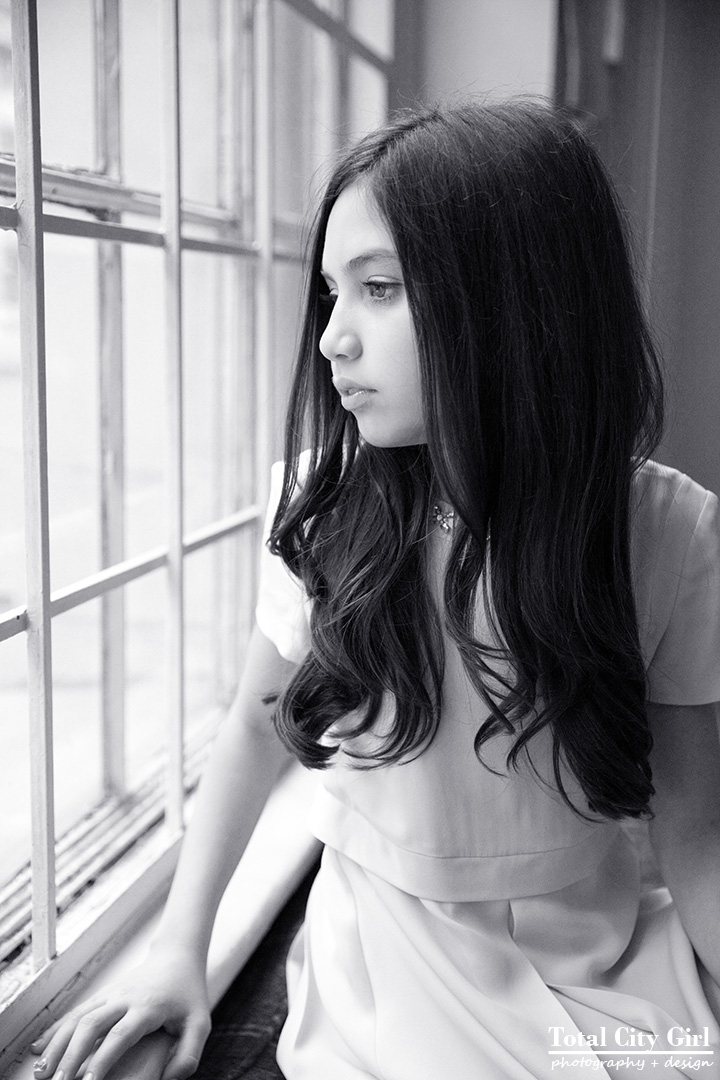 Come back next week for Part 3 of Sophie's City Girl Bat Mitzvah!