Today is part 3 of Maya's Bat Mitzvah – The Party! Lots of fun details here that should inspire you to get creative with your next event.
First up are the centerpieces.  Maya's mom collaborated with the florist to come up with creative international basket designs – incorporating both floral and gift items to represent different countries around the world.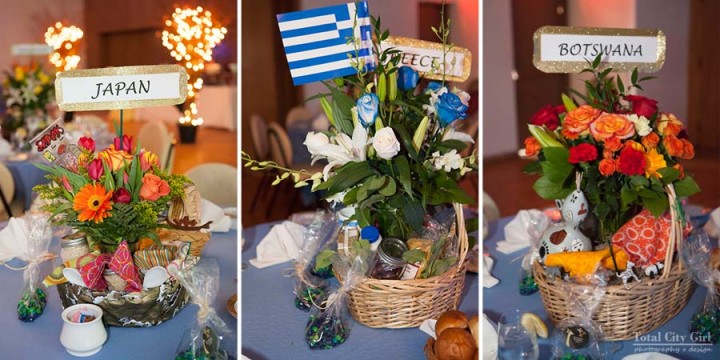 The international / travel theme was evident throughout the party including a special logo that was illuminated onto the dance floor – "Maya Airlines".  There were of course traditional elements as well including dancing the Hora.  Gotta love being up on those chairs! (I was sliding off at my wedding!)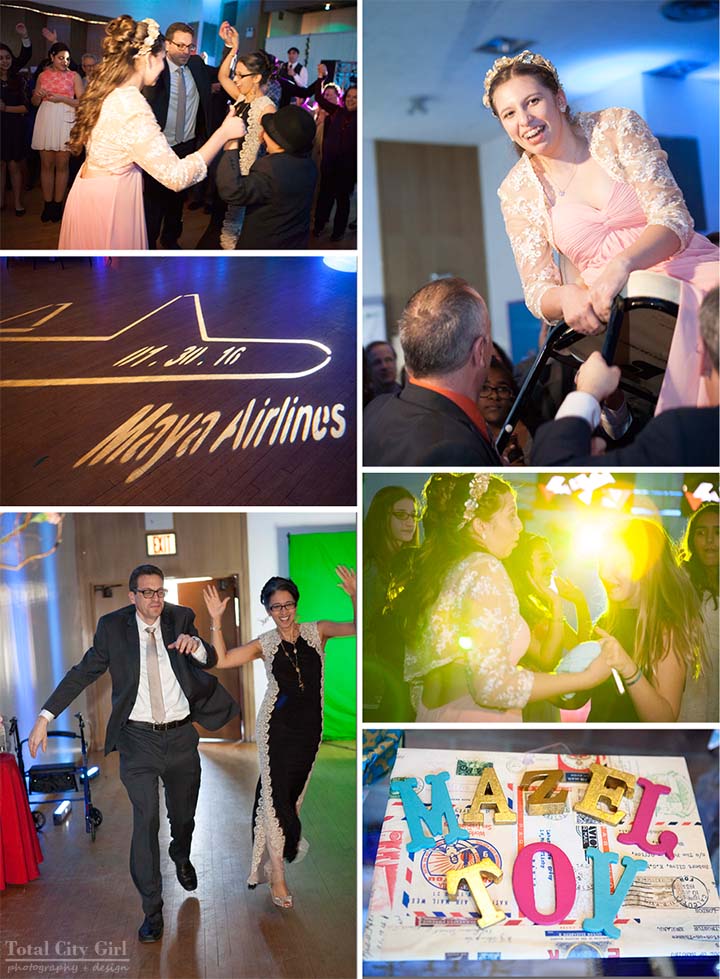 It was a beautiful blend of cultural influences as seen in the activities, food and decorations.   There was a special Indian dance lesson for Maya and her guests.  Hello Bollywood!  The dancers really broke down each step so everyone was able to follow along so easily.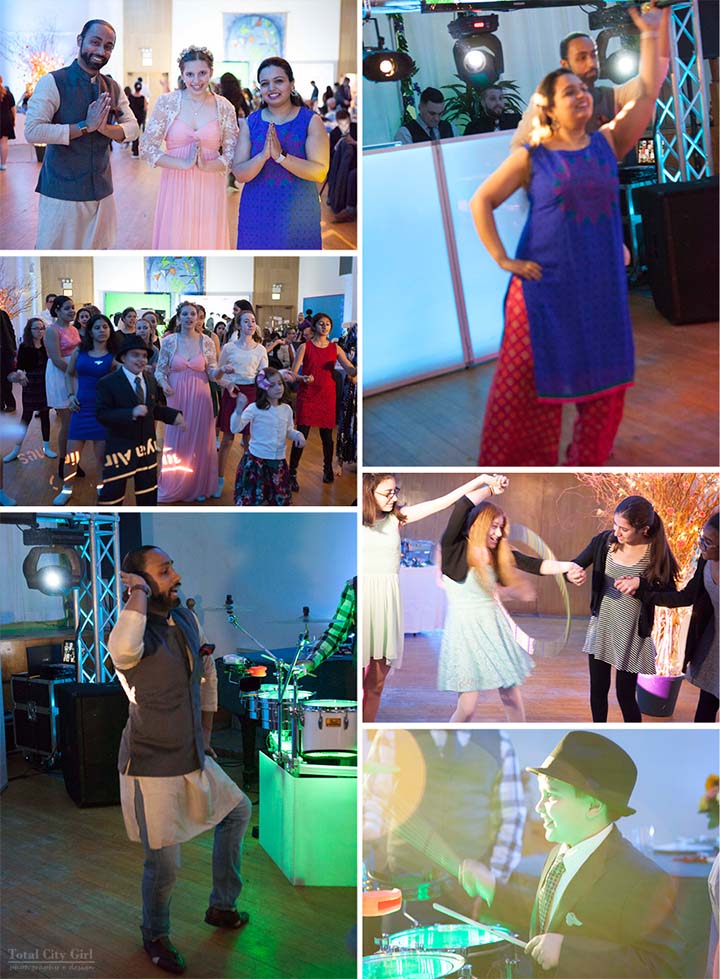 Traditional challah blessing and a selection of Indian food favorites.  The samosas looked really good – one of my personal faves!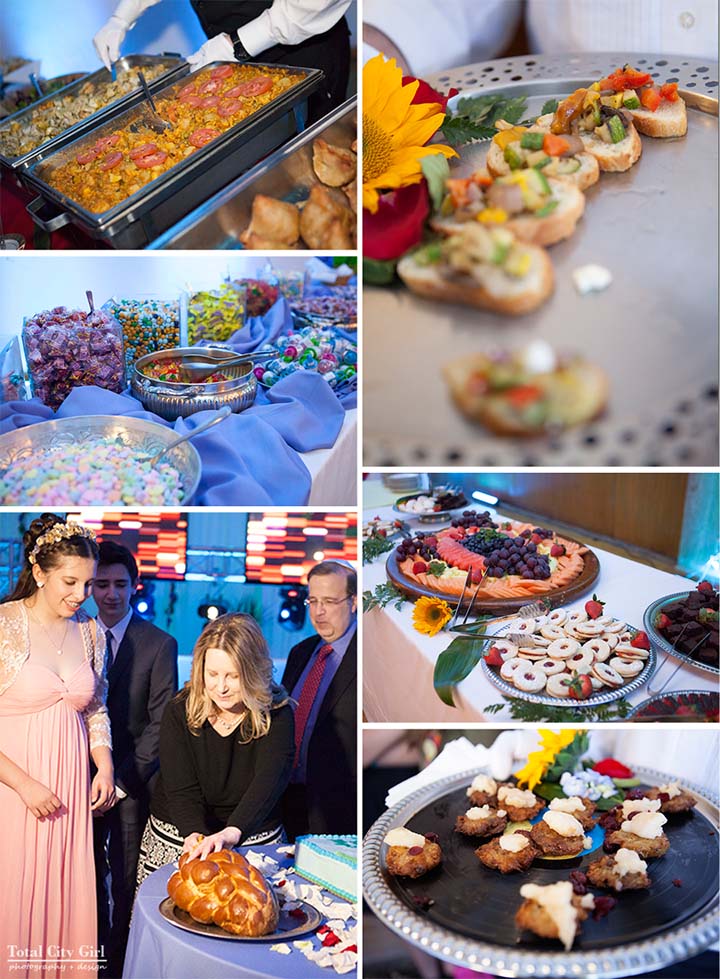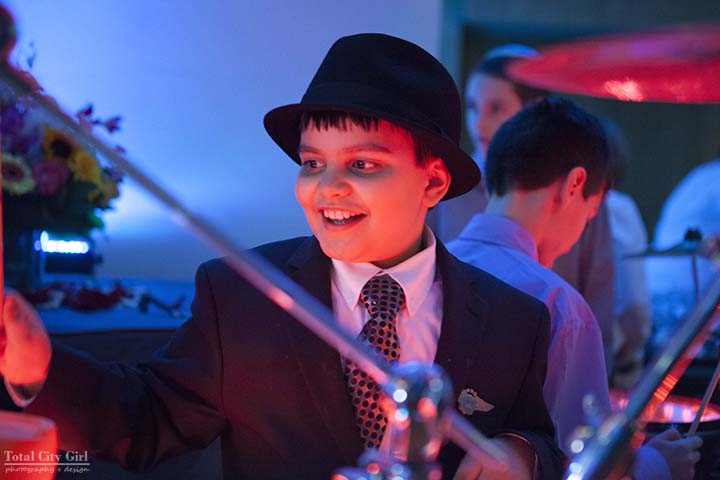 Look at the great details in their dresses and accessories!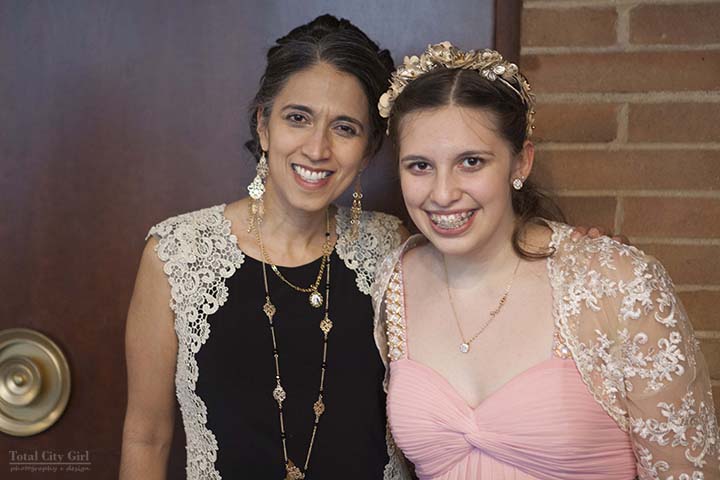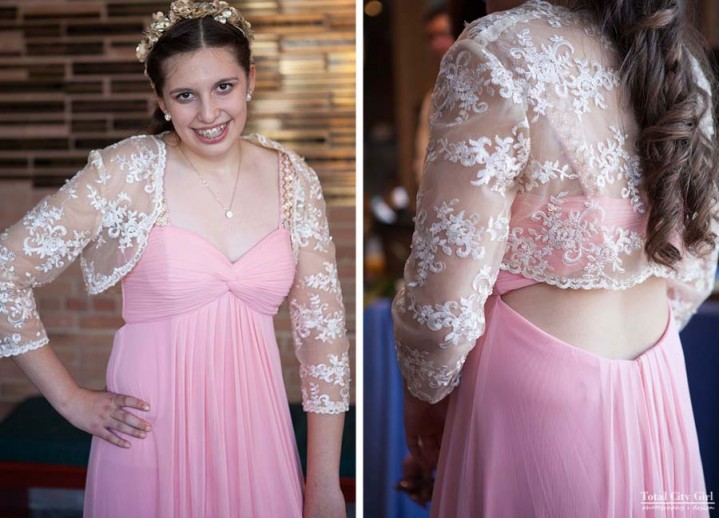 Maya's dad even wrote her a special poem – rhymes and all!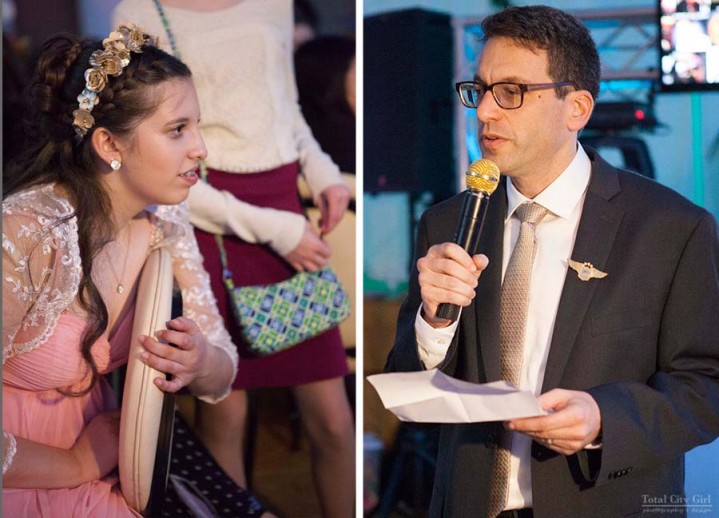 This was a really fun Bat Mitzvah and I'm so happy I was able to document their event for them.  You can also check out images from Maya's dress rehearsal and family portraits.
Resources:
Florist:  Columbia Florist
Hair: Shear Bliss
Caterer: Silver Spoon Catering
Dancers: Ajna Dance
Photography:  Stacey Natal  – Total City Girl  🙂
>>>>>>>>>>>>>>>>>>>>>>>>>>>>>>>>>>>
Need a photographer for an upcoming Mitzvah or special event?  Let's see if we're a good fit!   Contact me for info and availability.