I had been wanting to photograph this girl for some time now as part of my projects for the B&H Photo Portfolio Development Series.  I have  a few directions that I'm going in but I'm trying to narrow it down.  My original intention was to capture her timeless look – similar to this other girl that I had photographed.  The problem was the vision wasn't coming to me.  Yes – I get a vision – a picture in my mind and that's how I know what I want to photograph.  It just wasn't happening.
Then one day after school we ended up at the same hill during a snowstorm for sledding and then it just hit me.  The vision came flooding in!  I knew what I wanted to do and we had to do it right then.  Fortunately she and her mom were totally open and ready for it.  Love that!!
I decided I wanted to photograph her in the snowstorm and do a red riding hood inspired shoot.  She had a red coat and I had a basket so we were all set!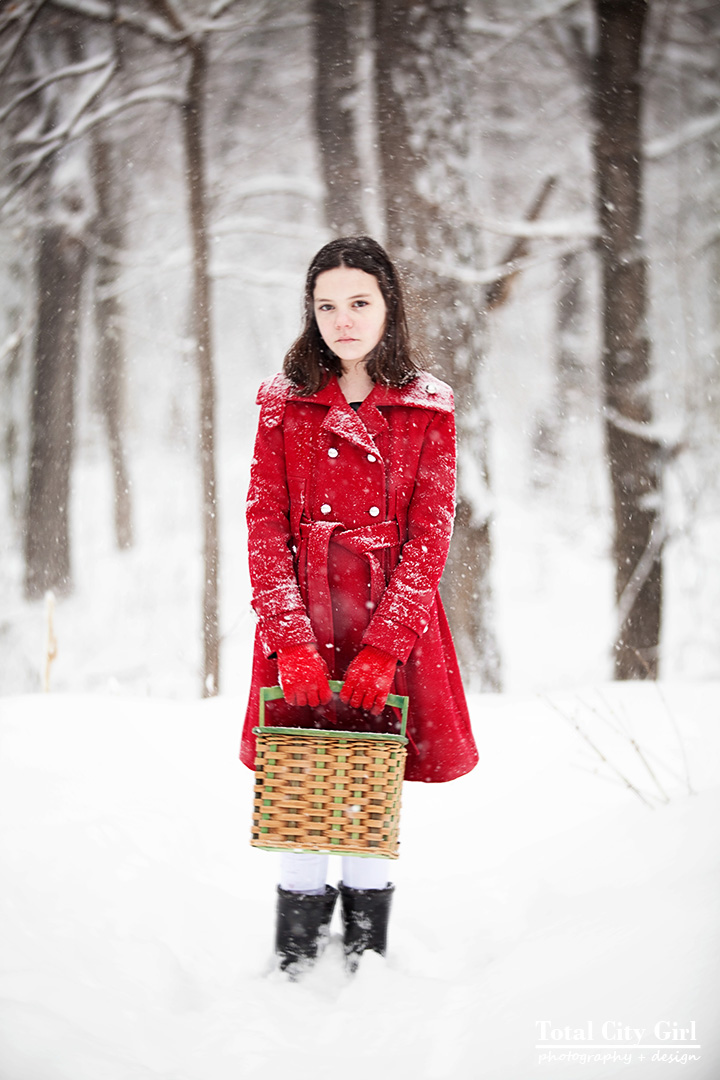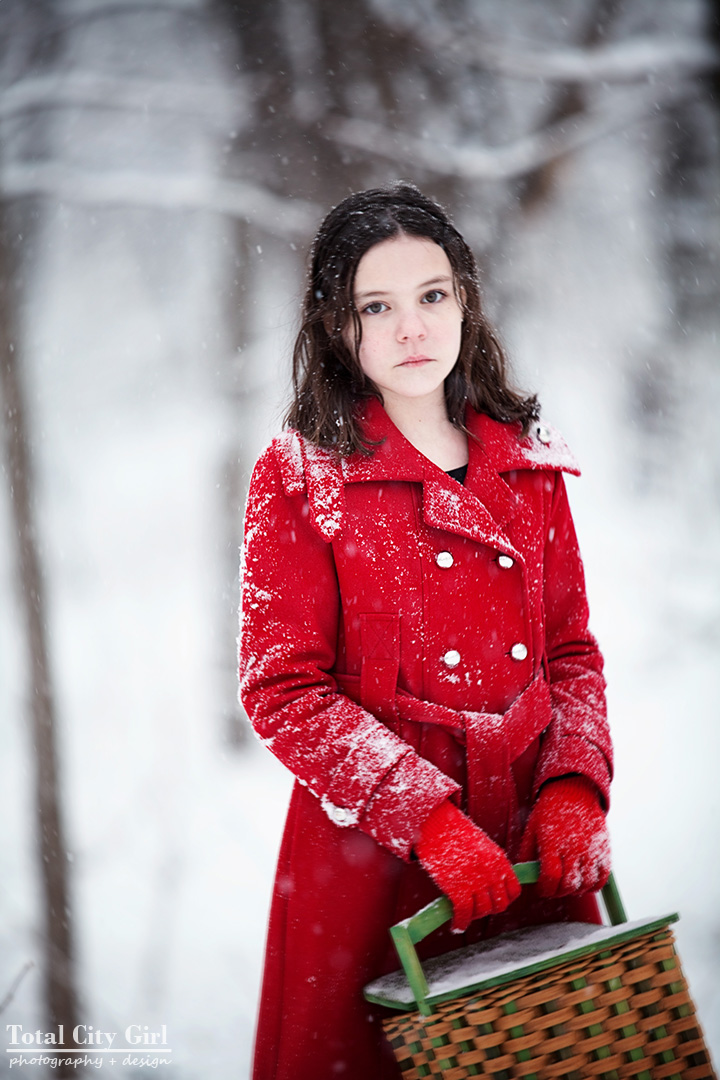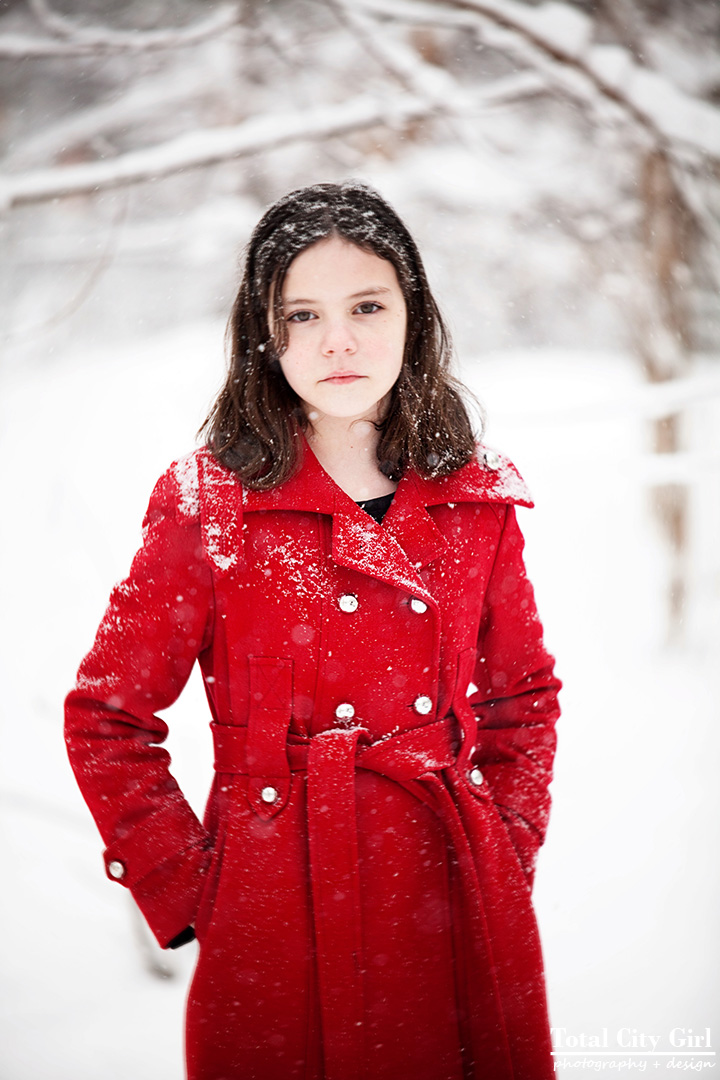 This shoot was so much fun!  She was so great to work with – such a natural and exactly the look I go for!
We went to an area that looked like a forest.  It was snowing and I was a bit concerned about my camera because it got water damage from rain over the summer in Maine so I didn't want to go through that again!
I never really shot in a snowstorm so it definitely was a bit challenging!  Trying to keep my camera from getting wet, trying to focus through the snowflakes, trying to keep warm – but honestly I didn't even notice that part – I even took my coat off so I can cover my camera!  Then my mom side kicked in as well and I was concerned that she was getting cold – especially when she asked if she could put her gloves on!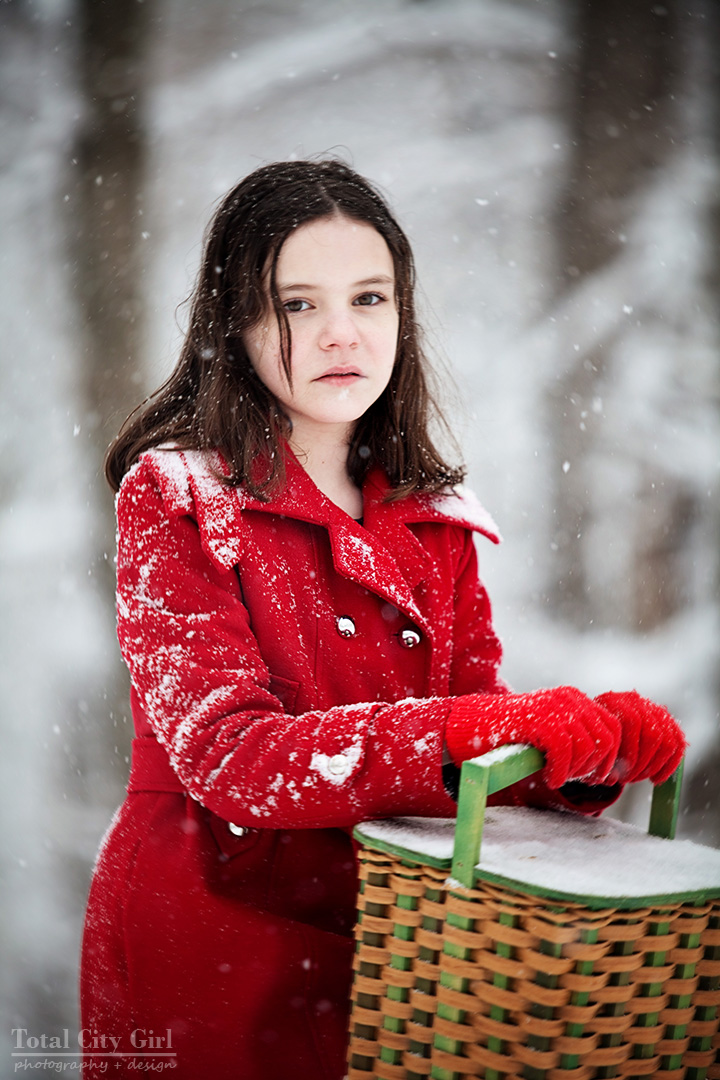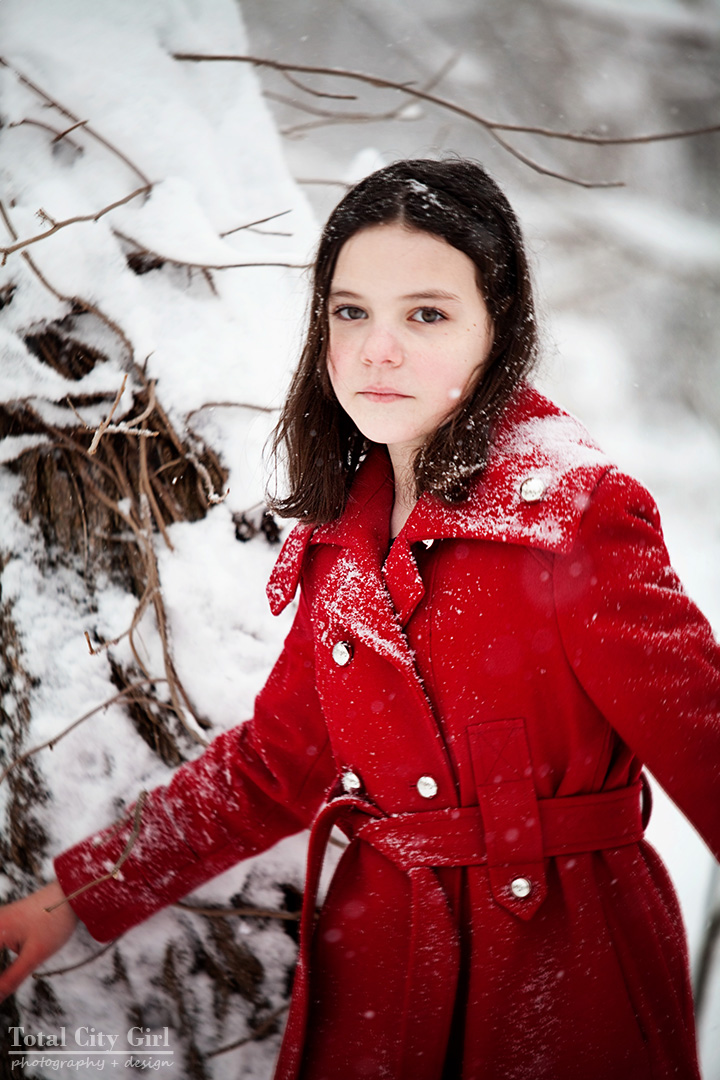 These next images were unintentional – having the man in the background, but I ended up really liking them. To me he represents the wolf – in the first one lurking in the background.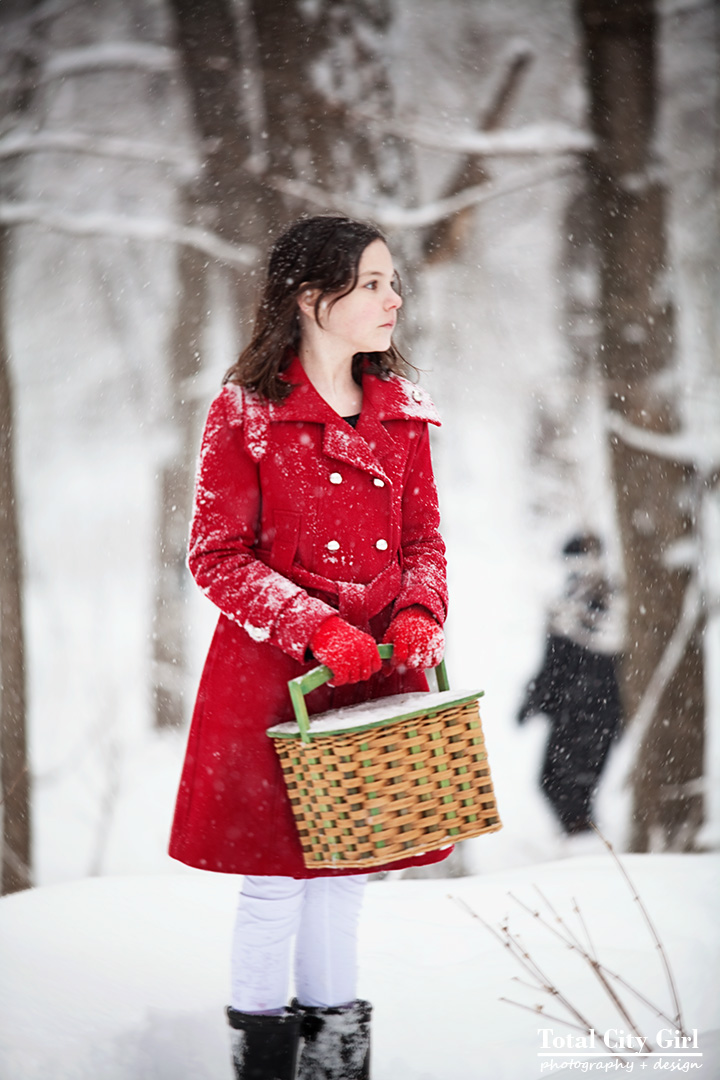 and in this one off to Grandma's house…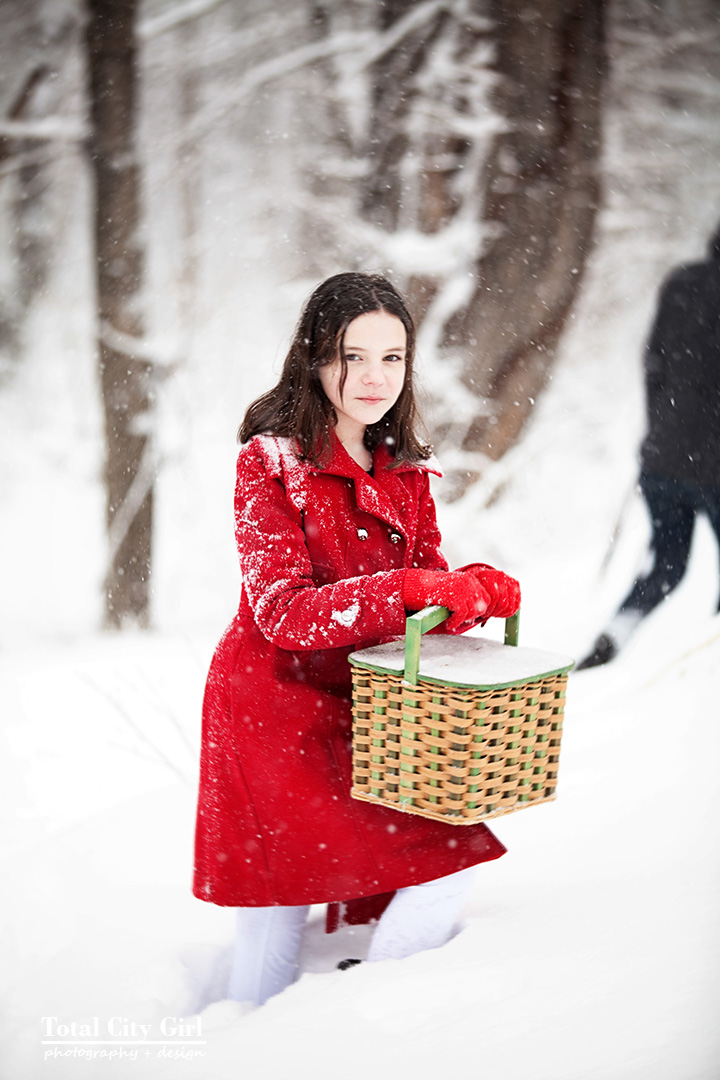 She has such an amazing look to her! In my personal work, I tend to lean towards moody, emotive, non smiling images. Couldn't ask for more with this one!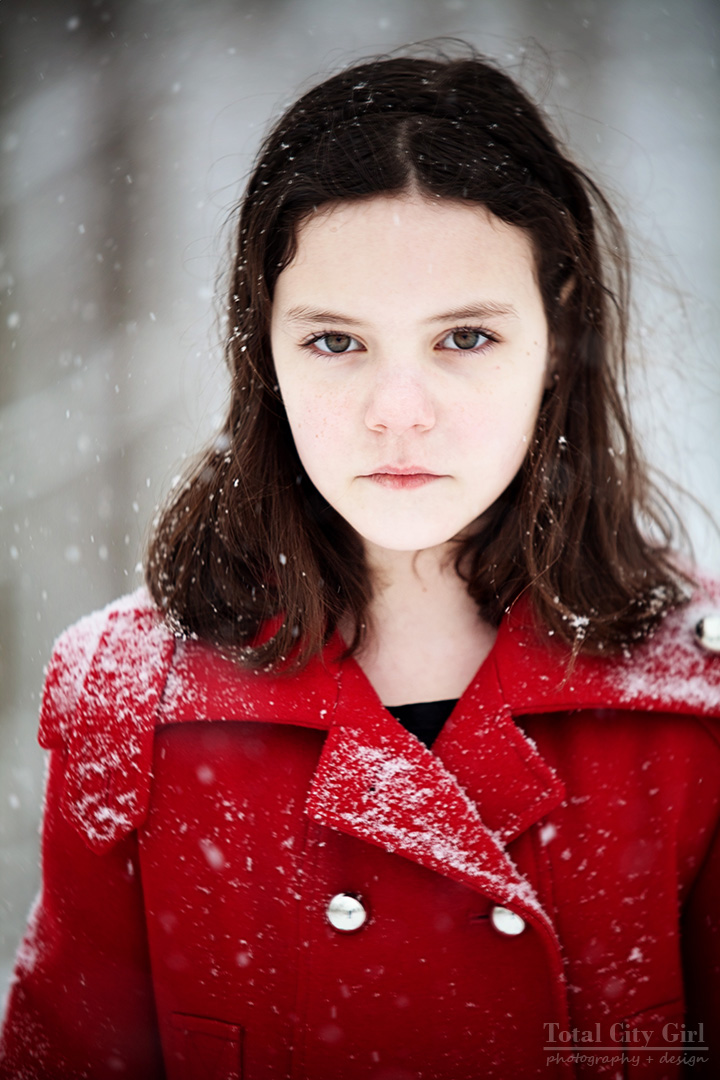 I actually got 2 shoots in one this day. She had a cute hat with her so we also did more of a tween fashion shoot as well. I'll save that for a separate post.
You can see other posts from the B&H Photo Portfolio Development Series by clicking here.