Today I had a photo shoot at Grand Central Station as part of the work I'm doing for the B&H Portfolio Development Series.  It was definitely weird being there because many moons ago I worked in what was then the Pan Am Building – now the Metlife Building right above Grand Central.  Memories started flooding in as soon as I got off the train.  Fortunately I got easily distracted as my models arrived.
We met at 9:30 in the morning but the next time I decide to photograph there I'd probably go at 8.  There wasn't much sunlight coming through the large iconic windows so light was a bit of a challenge and I didn't want to use flash.  Also, I didn't have a wide angle lens with me – something I think would work well at Grand Central but I made due with what I have.  Going wide isn't my normal style but there I felt like I wanted to.
I had a back story in my head about the "characters" in the images I was about to create and a vision of what I wanted them to look like.  Sometimes it's hard to get what's in my head as I imagined out into a photographs but it was still a great experience  I like the challenge of working through the unexpected obstacles.
These are a few of the photographs from today but I still have more to go through and decide on a final edit and style.  I originally imagined the whole thing in black and white but then certain images looked better in color.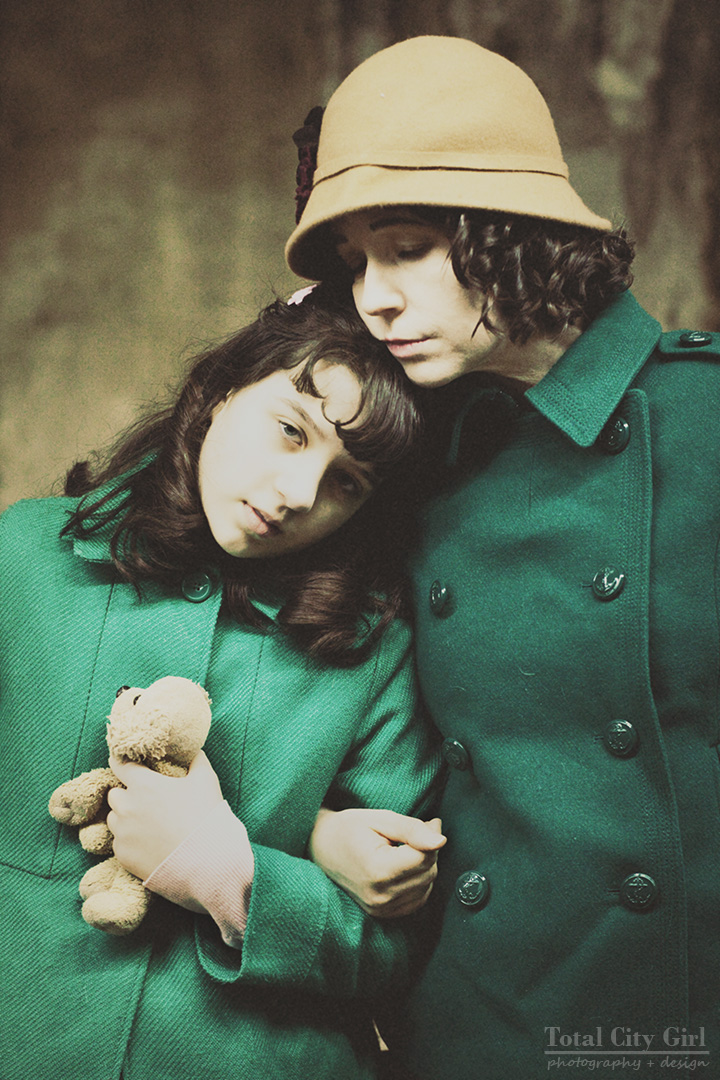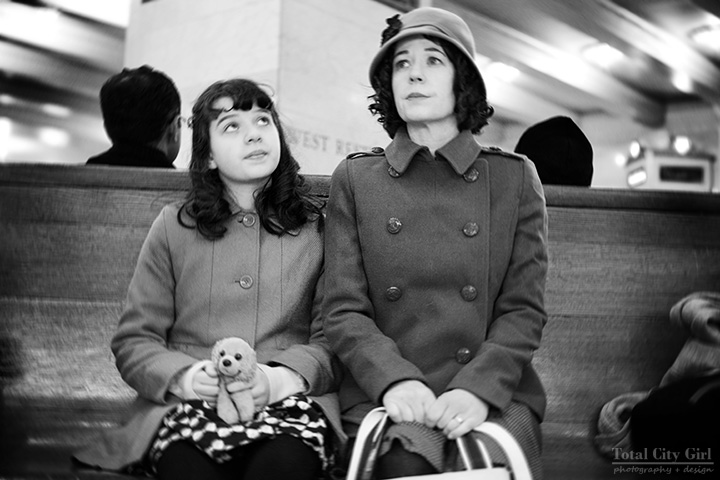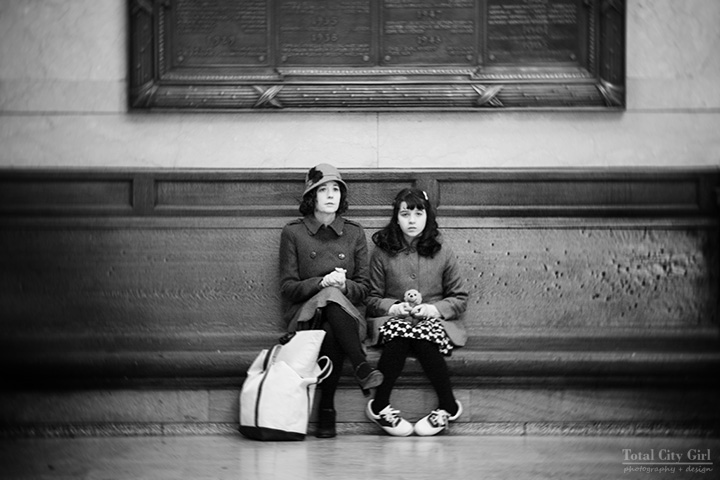 To see other posts about the B&H Photo Portfolio Development – click here.