Last week I was teaching cooking classes at my daughter's camp. 4 classes each day, 80 kids a day, for 5 days. You do the math! I'll tell you what it adds up to…exhaustion!
As tired as I was, it was fun and the kids had a great time. We made some interesting recipes which I'll eventually share here but I want to start out with one in particular because it's really easy – Sweet Potato Fries.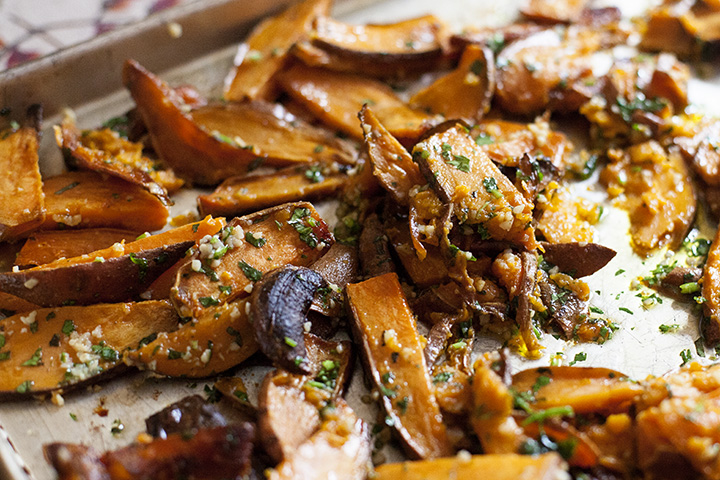 When we made it at camp we actually fried them in deep fryers – my first time trying them out. I won't be buying a deep fryer anytime soon (or ever) so at home I decided to bake them. I make baked fries regularly but not so much with sweet potatoes.
My younger daughter decided this past weekend she wanted to be vegan. Not just vegetarian but full on vegan! So, I'm trying out different recipes for her and this was one she really liked.
Slice up the sweet potato
Spread them on a sheet pan and drizzle with olive oil and sprinkle with kosher salt.
Bake in a 350 degree oven for at least 30-45 minutes but keep checking once you can smell them.
Turn them over to get lightly browned on each side.
Once they are done to your crispiness level of choice, take them out and mix with fresh chopped garlic and cilantro.
Mine didn't come out very crispy but we were hungry so I pulled them out earlier than I normally would have.
Know of any great vegan sites I should check out? Help this mom out with a link in the comments!