Earlier this week I went to a biz networking event in the city down on the lower east side near Essex and Delancey.  What's the first thing that comes to mind when you hear Delancey?  For me it's "Sam The Pickle Man". Tell me you know what I'm talking about!  Crossing Delancey of course!  Haven't seen that movie in ages but still love it.
We met at a really cool place called Beauty & Essex.  I felt like I was living out  a scene from Sex and The City.  When I got to the address all I saw was a pawn shop.  I went into the store and I noticed there was an unmarked door on the back wall with what looked like a bouncer standing next to it.   I gave him a questioning look like "Is this the right place?" and he nodded yes.
I opened the door and wow!  It was  a crowded NYC Nightlife scene!  Not at all what I'm used to since I rarely go out anymore but it was really cool!
Our networking group took over a bunch of couches where we were able to mingle with each other, order drinks and food.  I don't like to order food at networking events because I always fear that I'll get food stuck in my teeth and no one will tell me.  I ordered a non alcoholic drink called The Ruby Lemonade (for obvious reasons) and someone next to me ordered these BBQ Fries. They smelled so good and she probably felt me eyeing them so was polite enough to offer me a taste.  And I politely said yes!
Whoa!  These things were so damned good!  It took all of my willpower not to devour the rest of them.  Instead I thought – I'll just try making them myself!
Which brings me to today's recipe – BBQ Fries.  I baked mine instead of frying but they were still really good. I also used both a sweet potato and a regular white Idaho potato but use what you like best.
Preheat your oven to 365 degrees.
Peel your potatoes and cut them in quarters lengthwise.  The easiest way to do this is by cutting them in half and then each half in half again.
Cut strips from each quarter.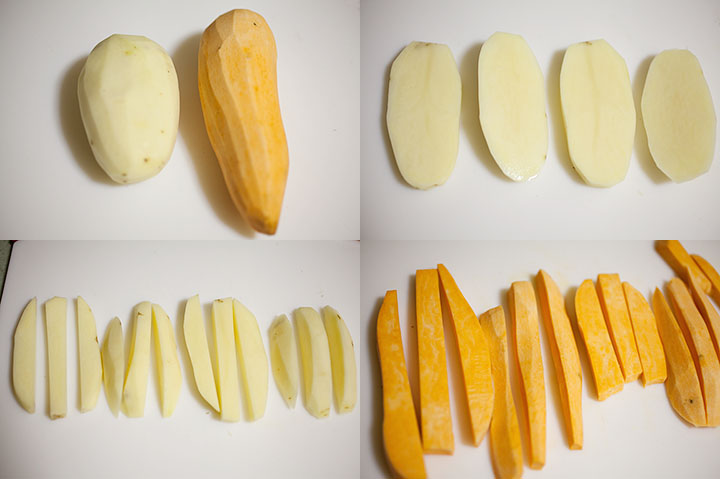 Place the potato strips on a metal sheet pan.
Drizzle Canola oil onto your potatoes.  I didn't use olive oil because I wanted a neutral tasting oil so I could taste the BBQ flavor.  You don't want to drown the potatoes but they need to be covered so that the seasonings stick.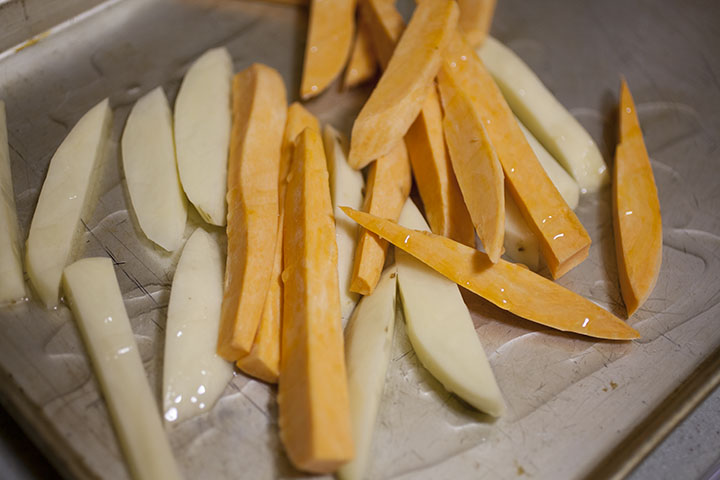 I used a pinch of kosher salt – and in case you're wondering what a pinch is – it's exactly this – literally just pinch the salt and whatever comes in between your fingers is a pinch.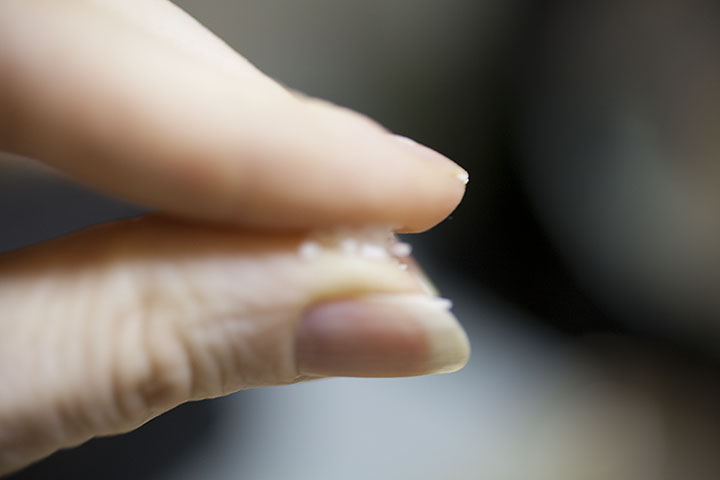 I used 2 teaspoons of seasoning for 2 potatoes.  I found this Applewood flavored seasoning but there are plenty of other choices.  I really liked this one and it has a bit of heat to it.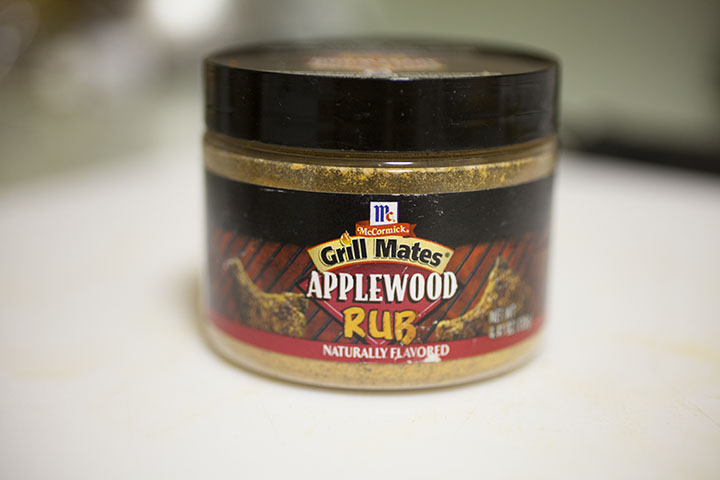 Mix it all together on the sheet pan and put it in the over.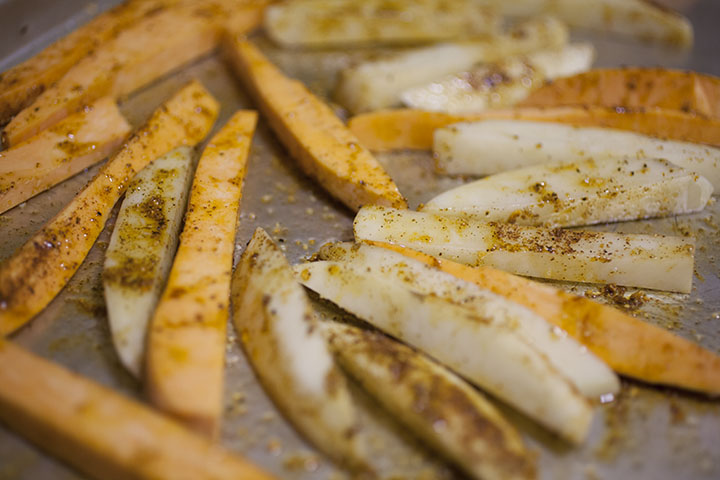 Turn the potatoes after about 15 minutes so you give the other side a chance to crisp up a bit.
Total cooking time is about 25 – 30 minutes.
I would have liked to eat these with Ranch Dressing – I think it would be a great contrast of flavors but all we had was ketchup and that seemed to work.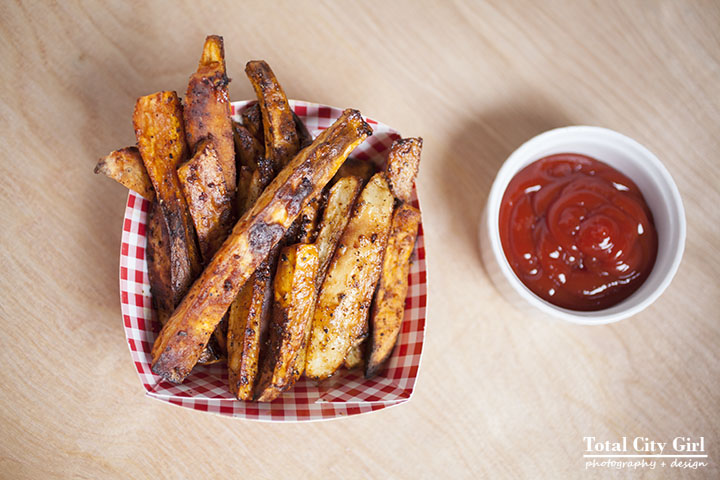 These were really good and I'm not normally a fan of sweet potatoes other than marshmallow sweet potato pie at Thanksgiving but I can definitely see eating more of them if I make it this way.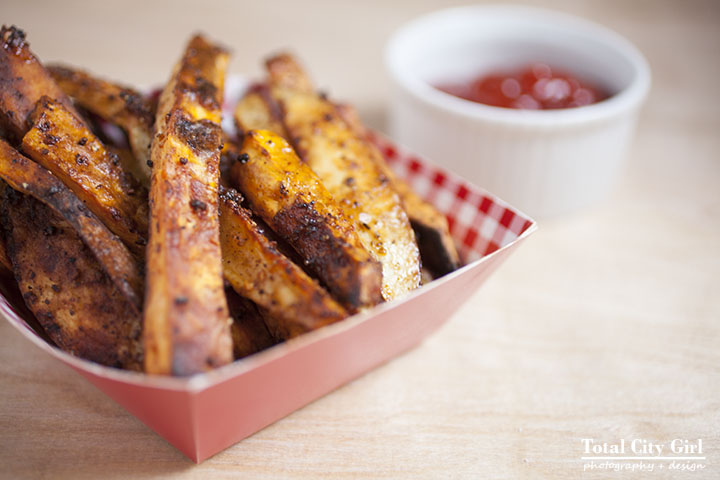 What perfect timing – I think these would be great if you're hosting a Super Bowl Party!  I'm not, but just saying.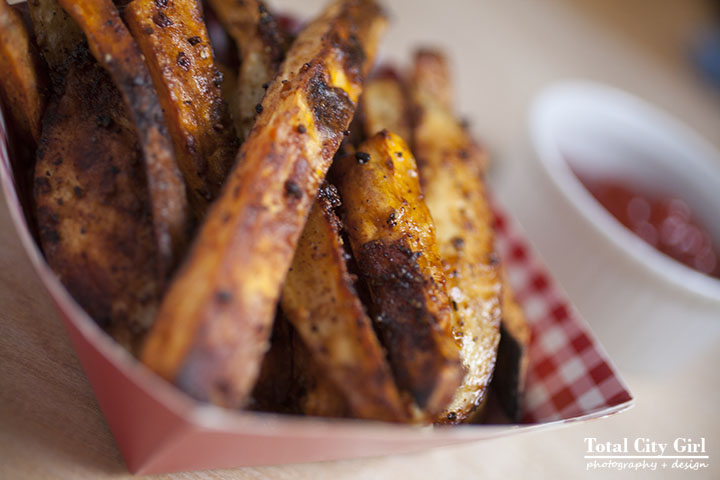 Enjoy your weekend and let me know if you try these.