I've known Zoe for a few years now – watching her perform in many of the Junior Rising Stars shows that I photograph at the Riverdale Y.  I'm always blown away by her talent – her singing is just out of control!  Hard to believe that voice comes from such a young being!!
It's inspiring to see that at such a young age, she is so driven and already has big dreams to be on Broadway one day.  I think that day is coming soon!!
Over the summer her mom said she needed professional headshots because she was now going to have an agent.  She asked if I could take them and of course I said yes.  For theatrical headshots, there are some rules – one being "no teeth"  They are more serious and less smiley which is great for my style.
There are definite differences between headshots and portraits but with this session we ended up with both.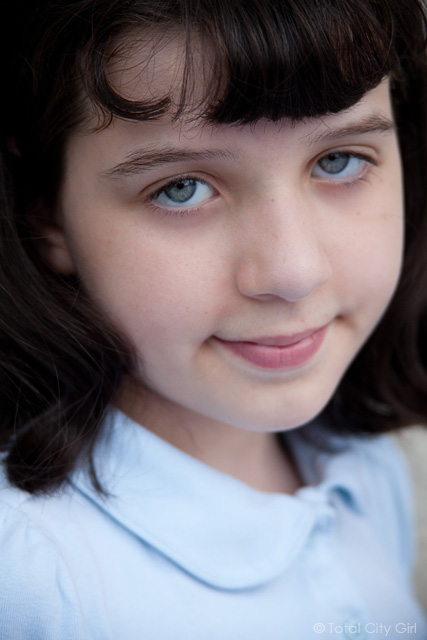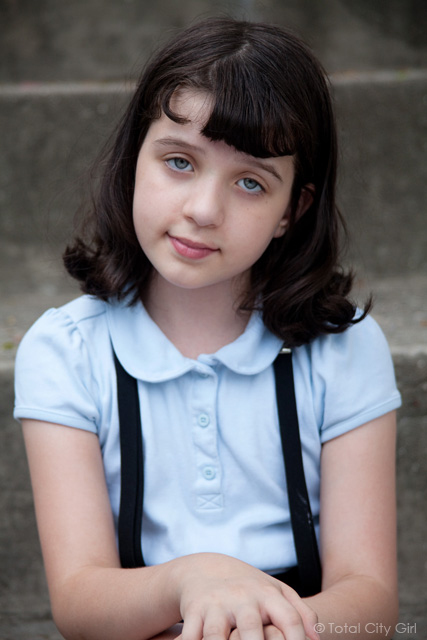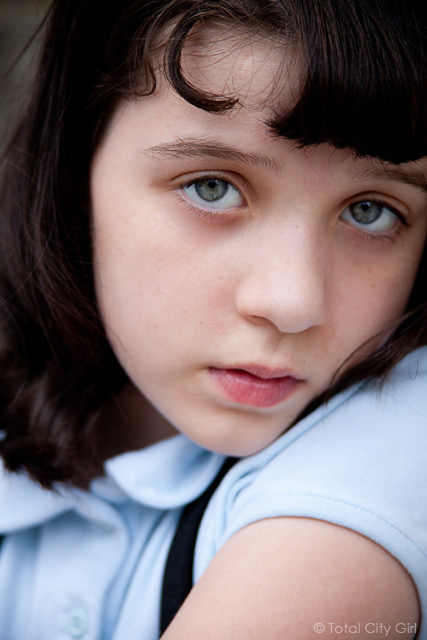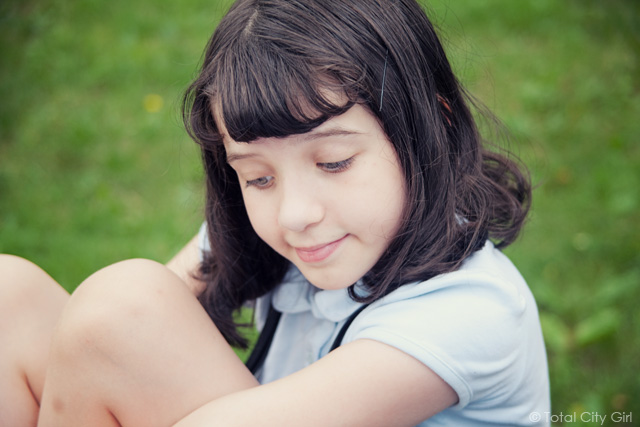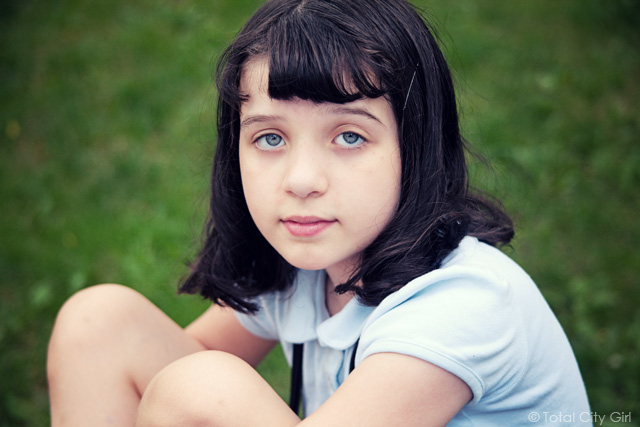 This black and white one was my favorite and apparently the agent liked it as well.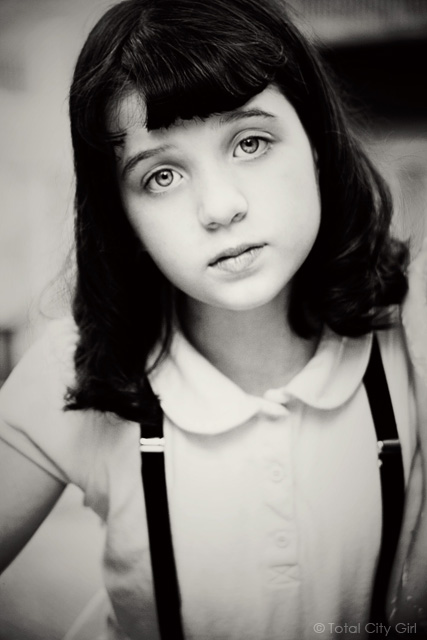 I am happy to report Zoe is in her first professional show – Miracle On 34th Street at the Westchester Broadway Theater – one step closer to Broadway!!  She plays Susan – the Natalie Wood role from the movie.
I took my older daughter to see the show and look what we saw in the lobby…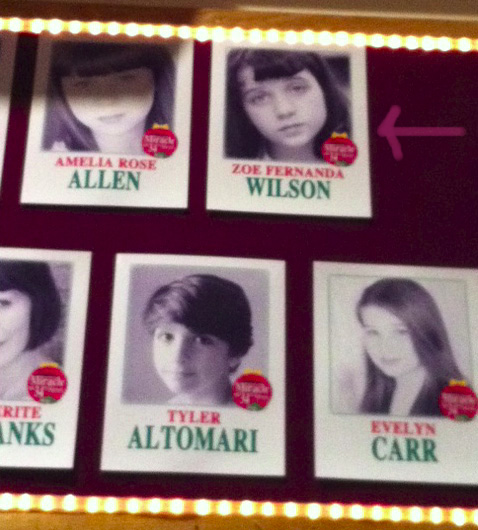 The photo appeared in the playbill as well!  So exciting!!  We were so proud to see Zoe in this show and my daughter was excited for her first experience at a dinner theater.
She's been in about 18 or so performances with her final show being tonight – a special New Year's Eve performance.  If you still need something fun to do tonight, check out the show (if there are still tickets available)
Have a great New Year's Eve!