If you want to see something really special, head over to Wave Hill NOW.  Wave Hill is  a public garden and cultural center here in Riverdale, NY.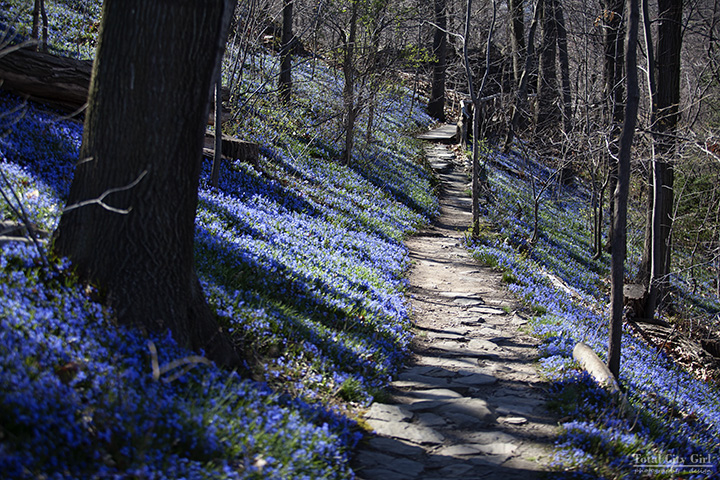 I've been there quite a few time but mostly in the warmer weather when everything is in full bloom.  Each summer I bring kids from my photography camp and workshops so we can practice our macro photography.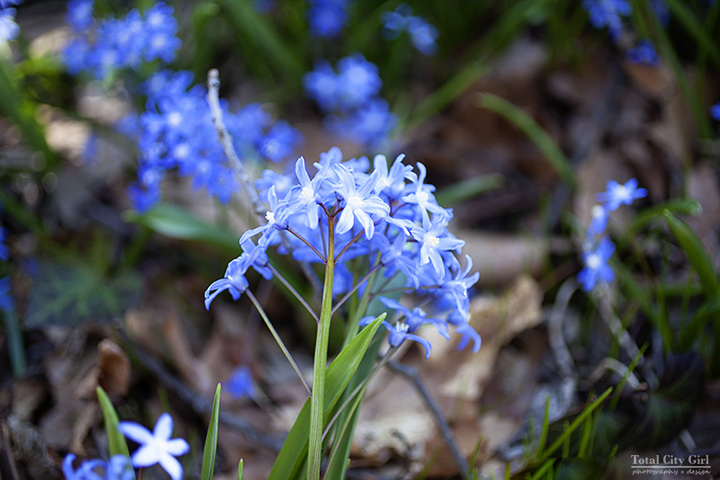 Last weekend I needed some alone time and spent an hour there Saturday morning.  By alone time I mean of course me and my camera. 🙂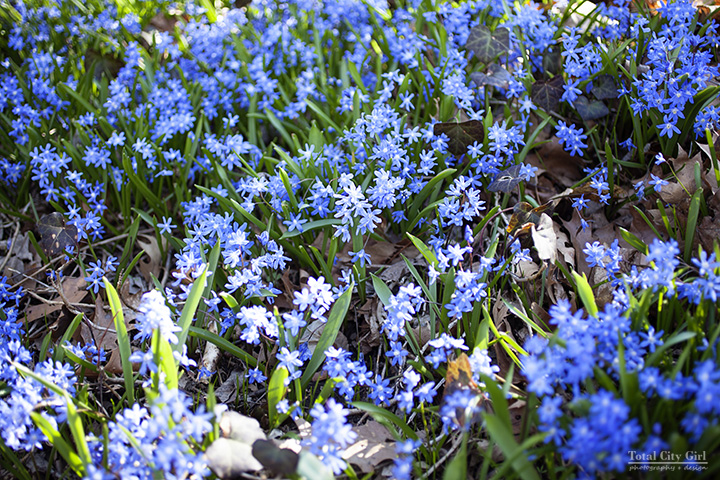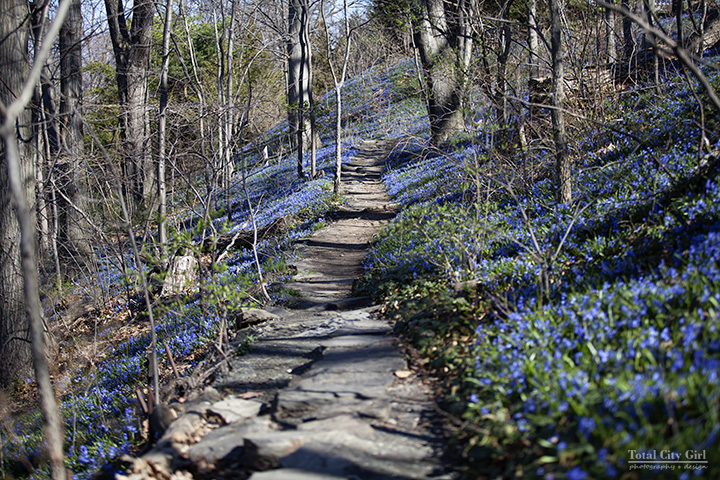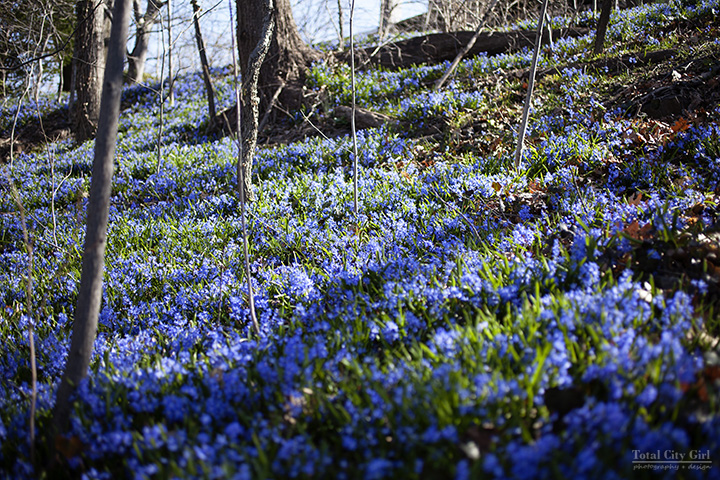 I never heard of the flower glory-in-the-snow but there it was!  Little bluish-purple flowers all over the place – like  a carpet of beautifulness!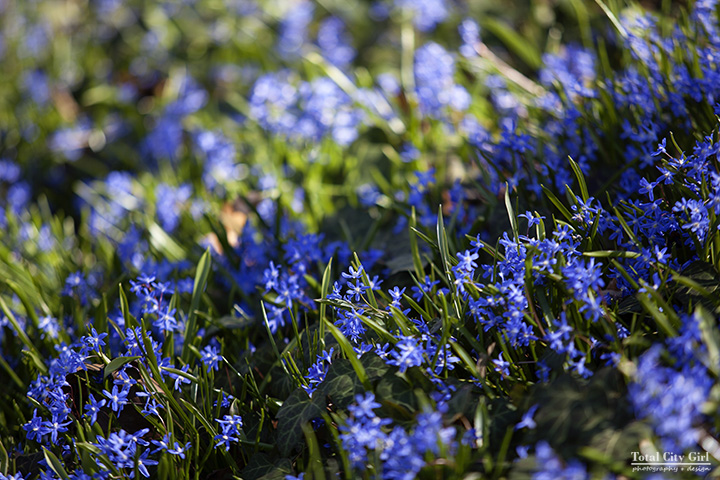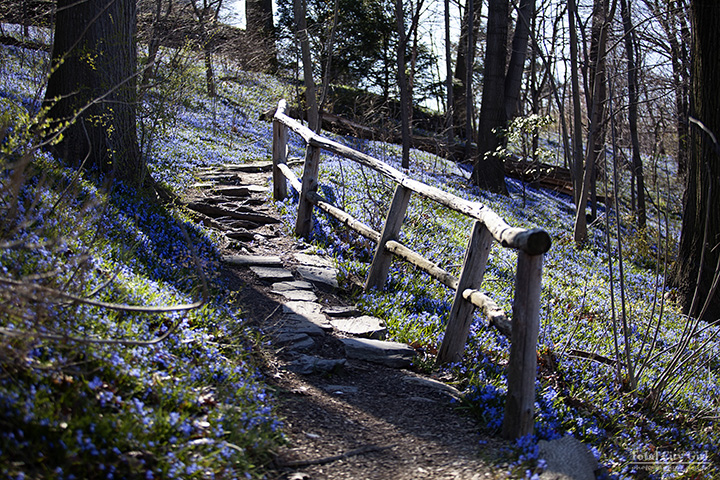 I felt like I was in a scene from The Wizard of Oz but instead of poppies it was these pretty little flowers.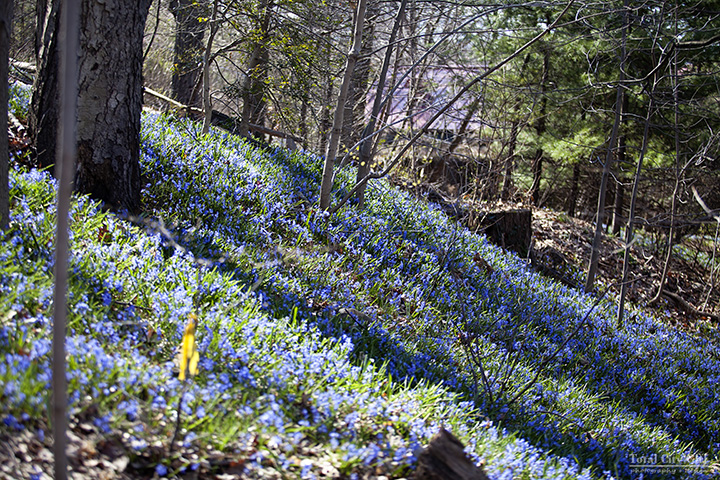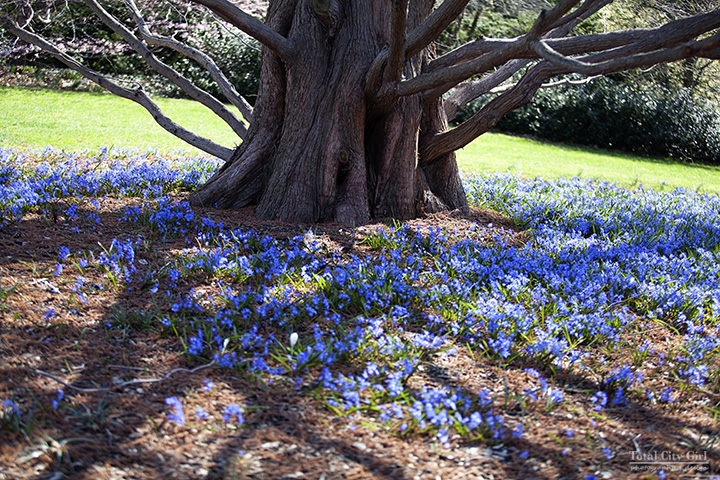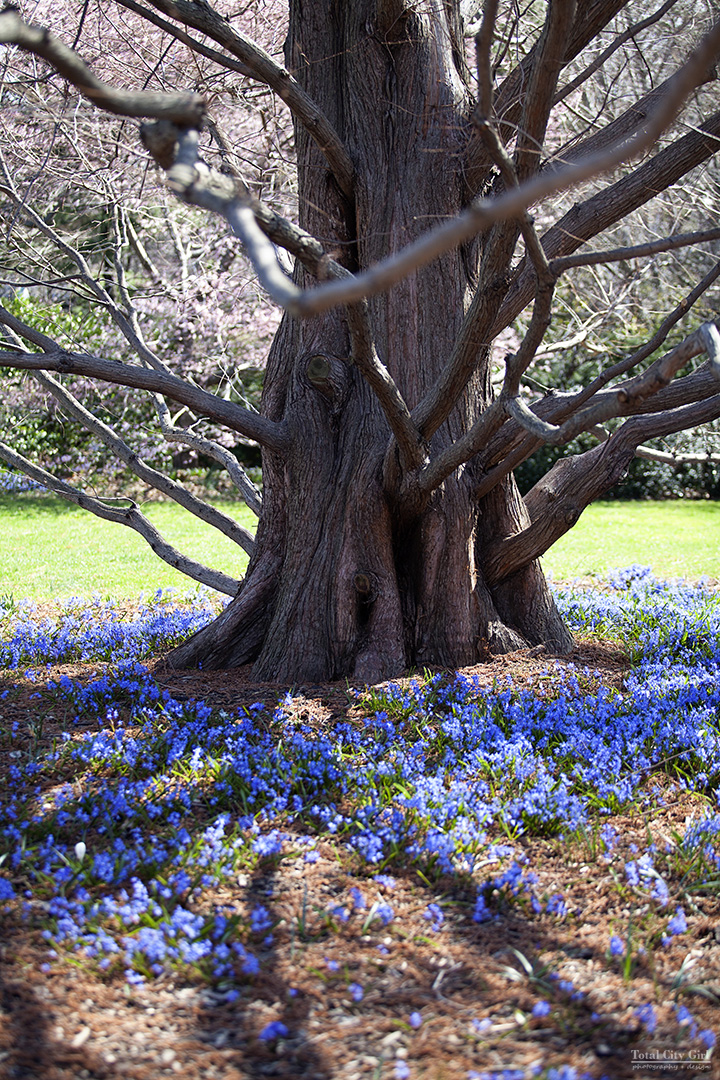 So pretty right?!?  Hard to believe this is actually in The Bronx.  There are also great views of the Hudson River.  It's nice and quite and peaceful.  When my girls were younger we used to go on the weekends for their Family Art Activities. Now they just think it's boring!
I'm always interested in discovering great places to photograph.  Where do you like to go?