In honor of today being National Ice Cream Day I thought I'd share some of my favorite ice cream shops.  While I personally am not  a huge ice cream lover, my family is  so I find myself in ice cream shops pretty often.  If it was up to them we'd go every day. If there were potato chip shops I'd want to go every day also!
My Favorite Ice Cream Shops:
1 – Big Gay Ice Cream, NYC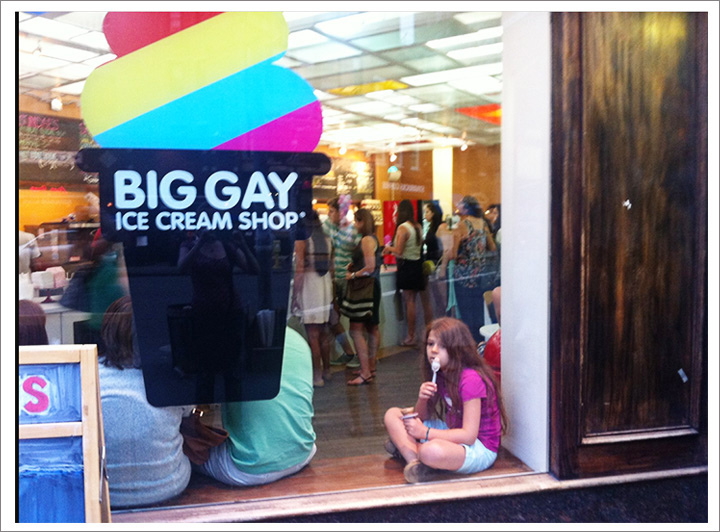 While the ice cream itself is pretty regular – it's the soft serve type, it's all the extra stuff they put on it that makes it so good.  I personally love The Mermaid.  It's like eating key lime pie – lots of lime curd and graham cracker crumbs.  So good!
2 – Uncle Charley's Ice Cream Shop, Cape May,  NJ
Three summers ago we were in Cape May for the day.  I really liked it there – very quaint and pretty.  My girls thought it was boring but my husband and I enjoyed walking around, looking at the shops, the old Victorian style homes and the clean quiet beach.  They ended up getting Ben & Jerry's but I wanted to find a local shop.  That's when we discovered Uncle Charley's and my new favorite flavor – peanut butter vanilla!!  It was insane – people actually stopped me on the street to ask where I got it!
3 – Scoops, Wildwood, NY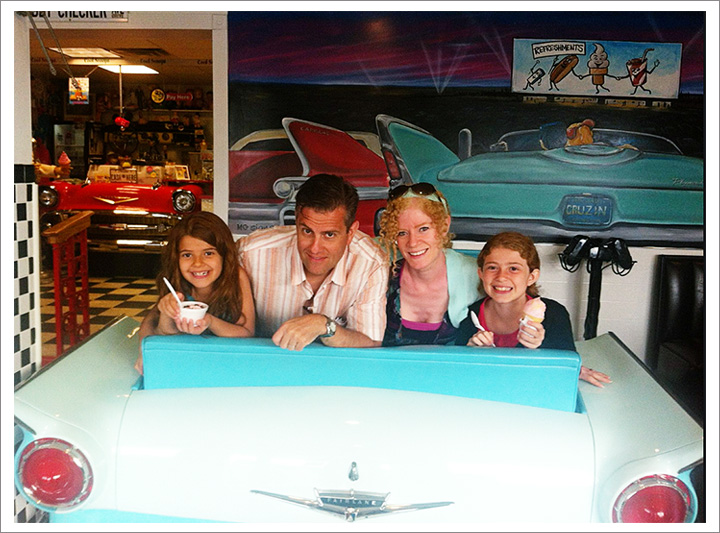 My husband takes the girls to Wildwood each summer for a week.  They love it!  It's what he did with his family when he was a kid.  My family went in the opposite direction and headed to the Catskill Mountains. I tried going with them one summer and let's just say it's not for me.   The one thing I did like was Scoops which I technically think is called "Cool Scoops".  It's a really fun 1950's style ice cream shop.  So much memorabilia to look at.  It was so much fun and they had my peanut butter vanilla flavor!  Woo Hoo!
4 – The Blue Pig, Croton-on-Hudson, NY
When we head north to see the Croton Dam, we usually stop at The Blue Pig.  The flavors always change but my favorite was their Maple Walnut which I assume is a Fall/Winter flavor.  I would drive the 45 minutes just to get that ice cream.  Loaded with nuts!
5 – Bellevalle Farms, Warwick, NY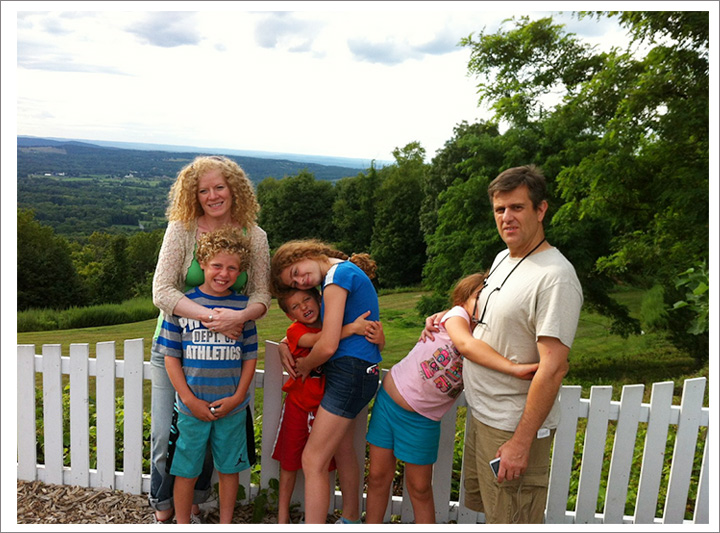 We were up in Warwick a few times – last summer we went to a farm to pick berries.  On the way home we stopped at Bellevalle Farms.  The thing i like best about this place is the view!  It's amazing!  FYI – cash only! They also do have interesting flavors.
Texture is a big deal for me when it comes to ice cream.  The harder the better – I like to almost have to bite it!  I make an exception with Big Gay though.
What about you?  What's your favorite flavor and shop?  Let me know and if we're in the area we'll definitely make sure to check it out.