Two days away from the biggest food day of the year!  I cant wait!
I was going through my photos today from previous Thanksgivings and in my mind I thought I was really good about taking pictures to document the holiday.  I went back a few years and when I got to 2010 there was NOTHING!  How could that be?!?
I'll tell you how. I'm the one that hosts Thanksgiving in my home. I love to do it.  We have  a routine already.  My mom come early, she's in charge of the turkey, I work on the sides and my sister usually handles the dessert.
When people get here it's non stop and I try my best to get as many pictures as possible. Or so I thought!  I get distracted and forget.  This year I created a cheat sheet so I can remember things I want to photograph.  If you"re like me and need the help remembering, check out my photo cheat sheet….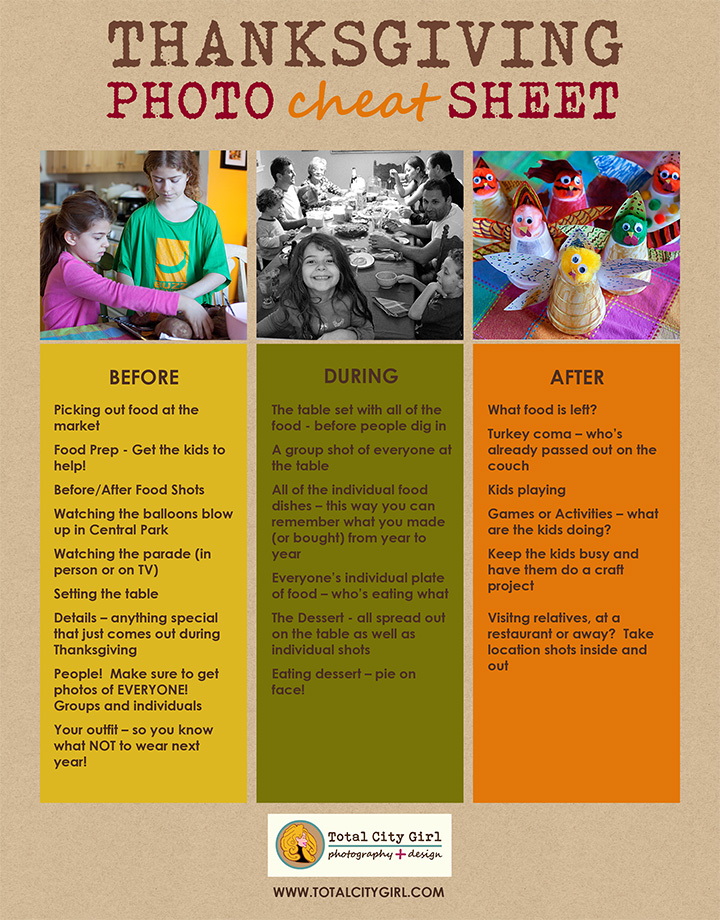 To make it really easy, I made it into a free download.  Just click on the link to download my Thanksgiving Photo Cheat Sheet and on Thanksgiving, start snapping away!  No excuses for not getting photographs of your day!
If you think this is helpful, please pass this post on to your friends so they can download it as well.
Where will you be spending Thanksgiving this year?