What'cha up to this weekend?  I am hoping to head into the city today to check out the Columbus Circle Holiday Market.  We'll see if I'll be going solo or if I can convince  (bribe) the girls to come with me.
Last weekend we went in the opposite direction and headed upstate to New Paltz – about 1.5 hours north of Riverdale.  We were going to see our family friend Jacob in a show up there.
The show started at 2pm so our plan was to leave around 10 (actual time was about  10:20) so we can get there by noonish so we can check out the town and have lunch before seeing the show.
It was a cold grey day but the town was so cute!  Very artsy filled with unique little shops and restaurants.  I love exploring new places!  We went into a couple of stores as we were looking for a place to eat.  There was even a chocolate shop that of course my girls and the hubbs HAD TO go to!  Fudge just doesn't do it for me!
We decided on a place called Rock Da Pasta for lunch.  It was a fun music themed restaurant that had  a very interesting menu.  Not at all what I was expecting.  There was lots to look at as far as decor goes.  Take a look…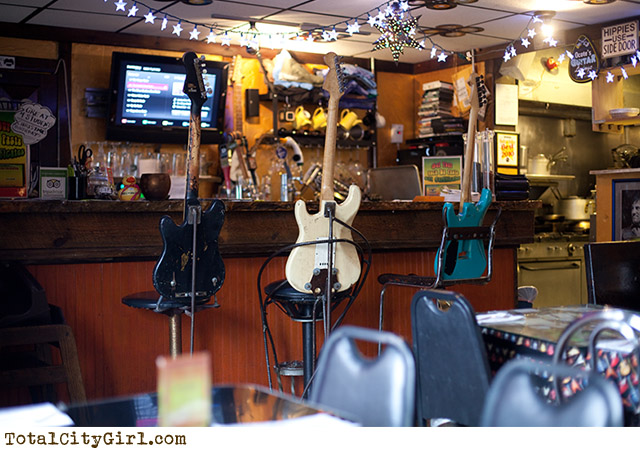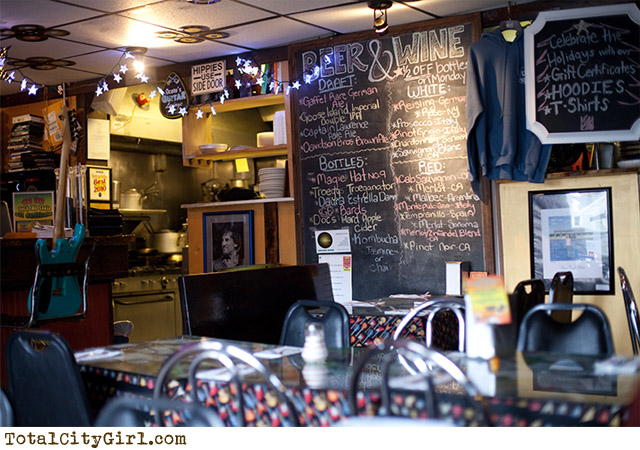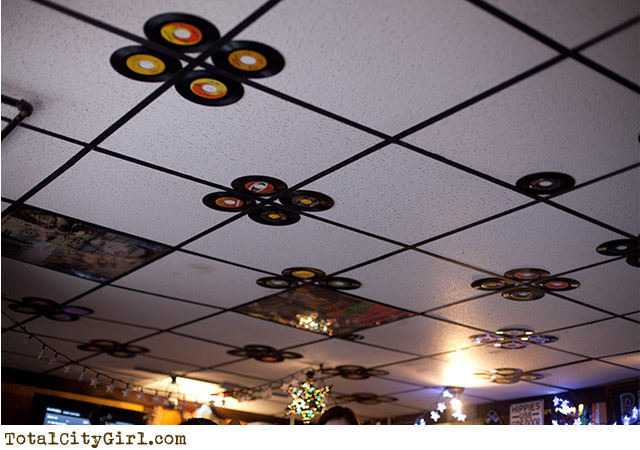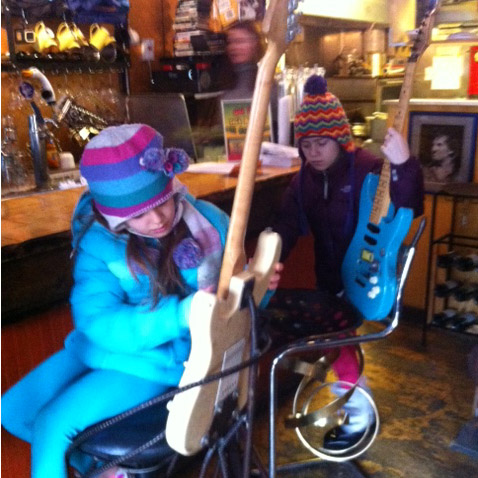 I got a salad called The Thriller – peppered bacon, candied walnuts, goat cheese, dried cranberries, some kind of lettuce and a cranberry vinegarette dressing.  It was really good!  Those aren't pieces of chicken on top – it's actually garlic bread, not that I would really know because my girls swiped them just after my first bite!  The nerve!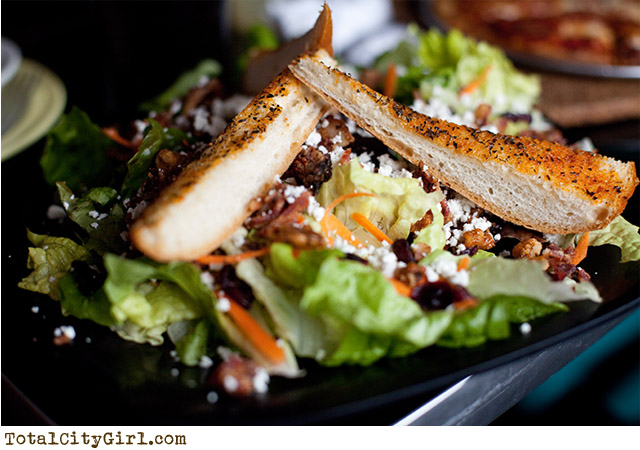 Tony decided on a chicken panini.  I have to say – I think it was my favorite out of all of our dishes.  It had a cilantro pesto and olive tapenade that made it so good!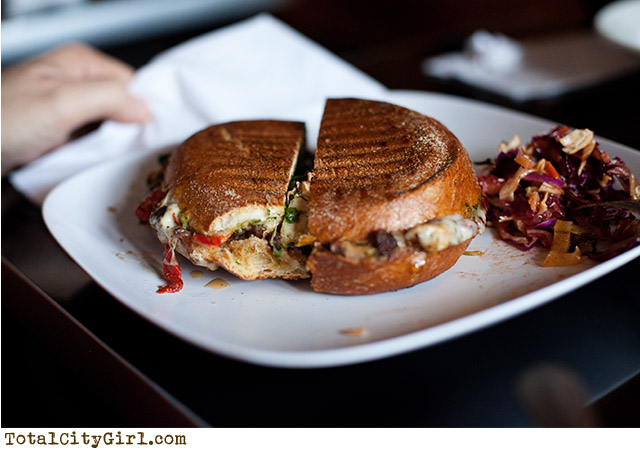 My older daughter wanted the mac and cheese which sounded amazing – with chipotle and gouda .  The waitress however told us they can make it more kid friendly.  So sweet!  We didn't even have to ask.  Hers was really good also.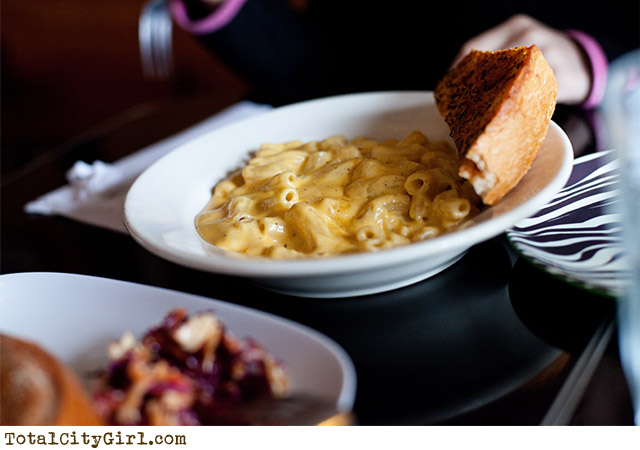 My younger daughter decided on pepperoni pizza.  It was my least favorite of all and ironically the most expensive item ordered.  It was around $13 compared to ours which were in the $7.95 range.  It was just ok,  but to be fair we are spoiled by NYC pizza.  Nothing can compare!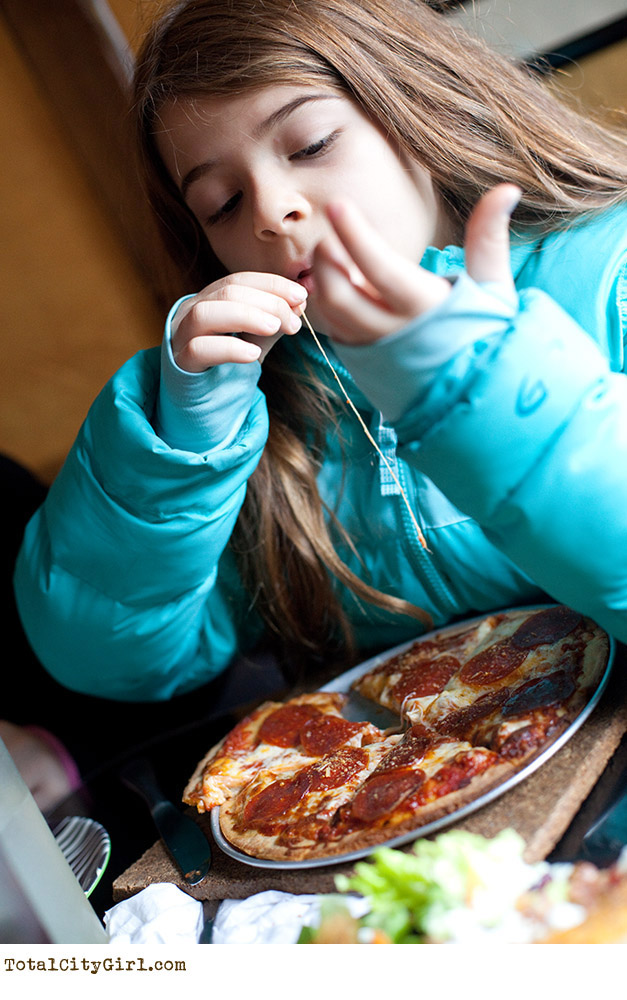 By the time we finished, it was time to head to the show.  Jacob was great!
I definitely suggest heading to New Paltz as a day trip.  I would imagine it would be beautiful in the Fall and very fun to walk around in the Spring on a nice day.  We ALL had fun (a miracle!)  so we'll be heading back – so many more stores and restaurants to explore!