How is your summer going so far?  We've been busy here with theater camp – specifically Summer Stage Performing Arts Camp.  It's a family affair!
The girls attend as campers and I have been working there as well.  I teach photography workshops as well as an Asian inspired craft class to the youngest group.  The camp is doing a production of Mulan so the craft class is  a way to get the little ones more immersed in the culture. I am also the camp photographer documenting their daily activities.  It's busy but a lot of fun!
The hubbs has even joined in by teaching 2 workshops in acting and animation.  The first film he ever worked on back when he was working for Disney was Mulan so it was a perfect fit.
I also help them with some design work.  A while ago I created a new logo for them to use on their website, brochures and flyers.  What a surprise it was this morning to see he logo printed on new camp bags!!  The kids were all excited to get something new but I was equally excited to see the logo on all the bags!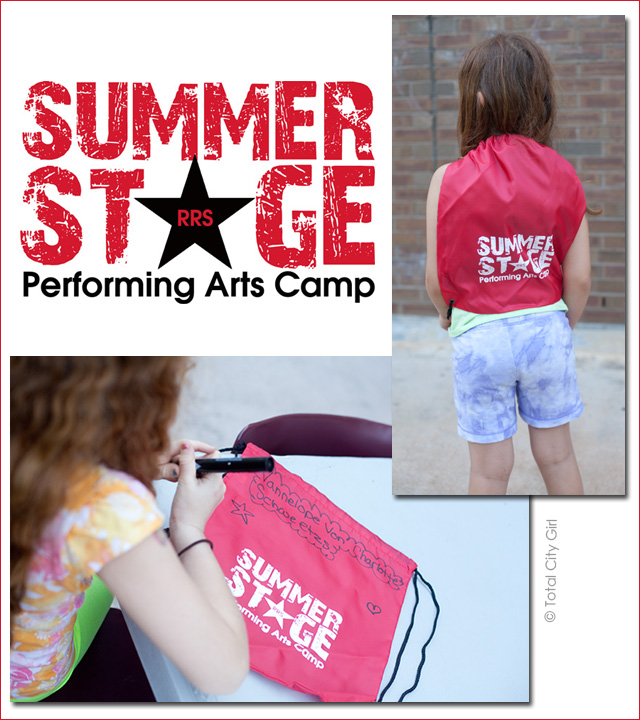 I can't wait to see the girls in Mulan!
I hope you are staying cool wherever you are.