Wow!  What an exciting event!  The B&H Photo Portfolio Development Series that I participated in culminated in a gallery show at Soho Photo Gallery.  It was a true "city girl" experience!
First up was what to wear!  I had an idea to wear a sleeveless black dress but didn't have one.  I went shopping a few times and ended up with a black jeans outfit but it wasn't something I was excited about.  A few hours before heading down to the reception, I gave a last ditch effort to find something I loved.  I found it!  A fun sleeveless black Calvin Klein dress!i
I don't wear dresses very often so when I tried it on for Tony (the hubbs) and the girls, they weren't loving it.  I, however felt great!  My mood immediately changed from apprehension to full on fun and excitement!  Funny how clothes can do that to you. I had my daughter photograph me so I can show my friend the 2 options.  She agreed with me – felt reassuring to have someone on MY side!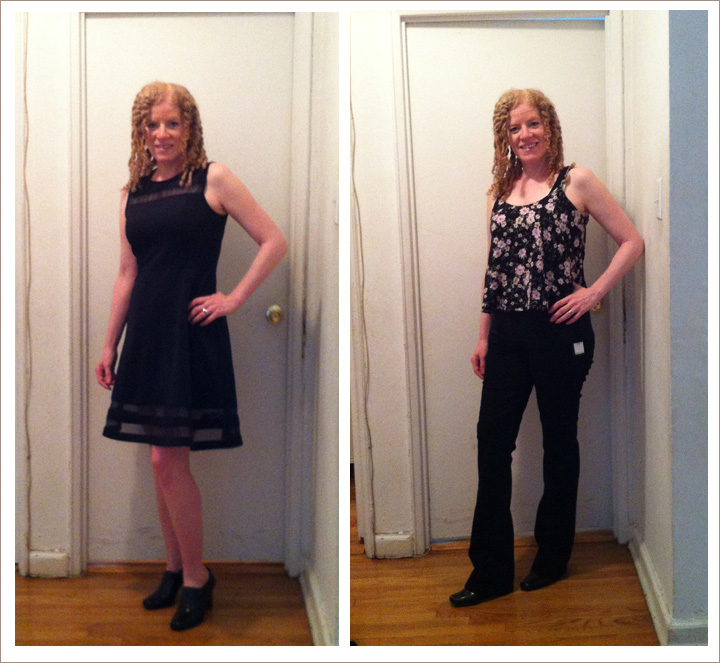 When we got to the gallery it was packed!  Lots of people filtering out into the street.  There were 2 shows opening that night so it was extra crowded…and HOT!!!
It was exciting to see my photograph on the walls of a NYC gallery!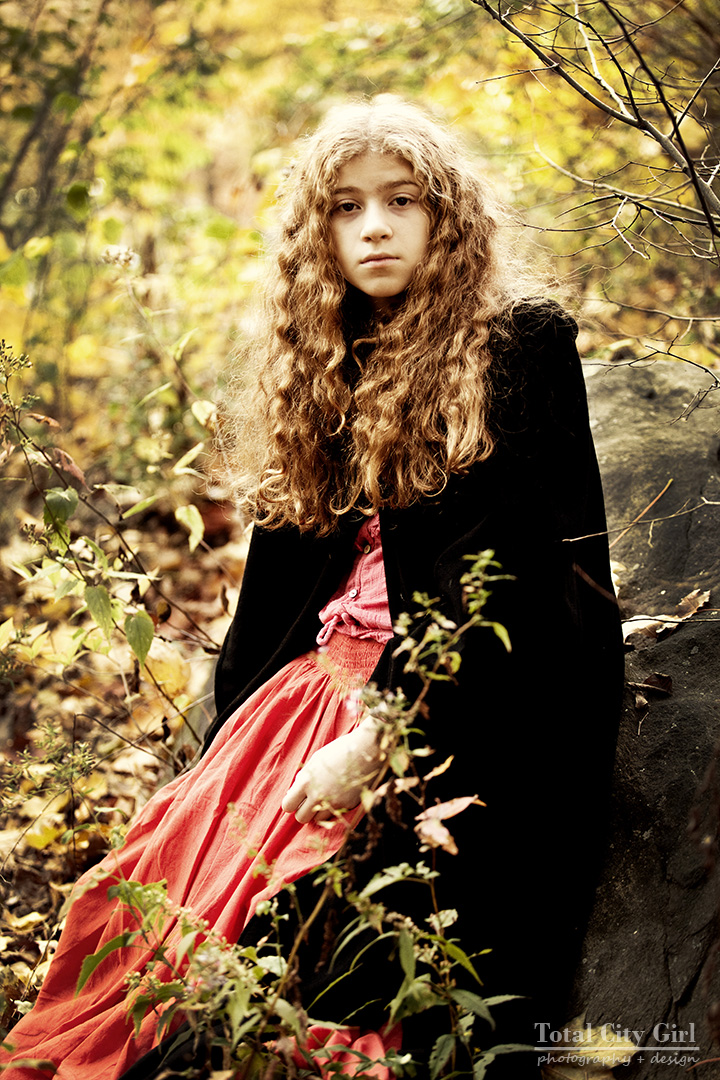 My daughter was surprised to see that it was the photograph of her that was chosen.  (Each photographer submitted 3)
Mother.  Daughter.  Photographer.  Model.  🙂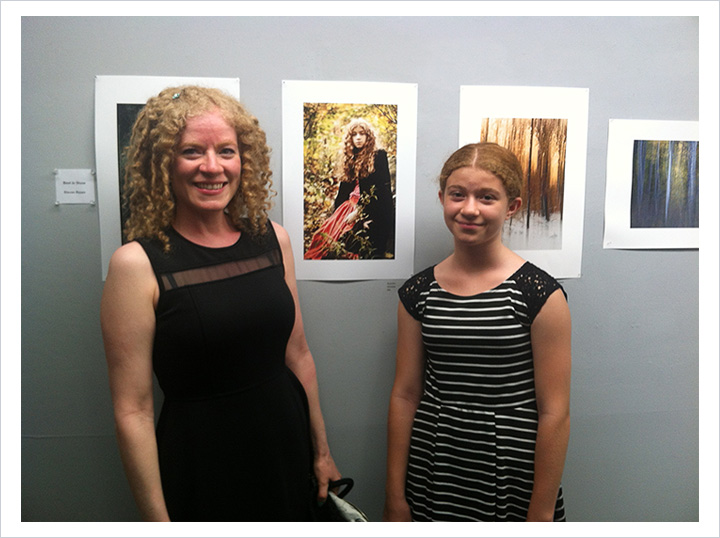 It was an exciting evening and I'm so appreciative to everyone that came to support me.  Extra thanks to Tony for taking photos for me!  Weird to be the one in front of the camera for once!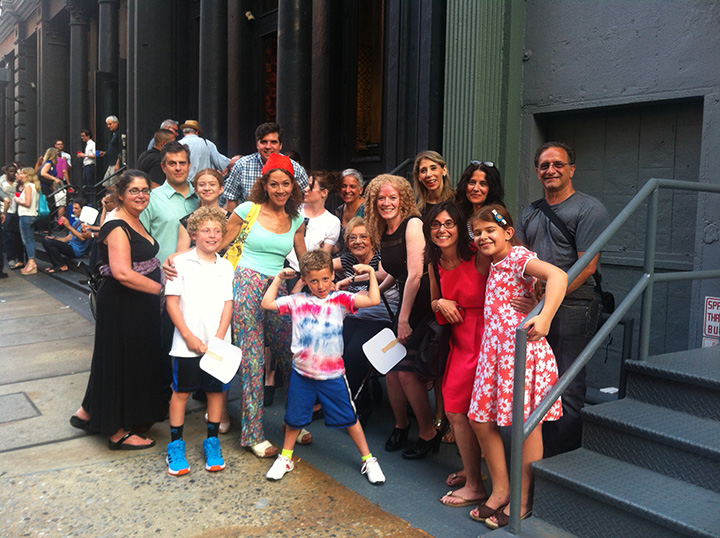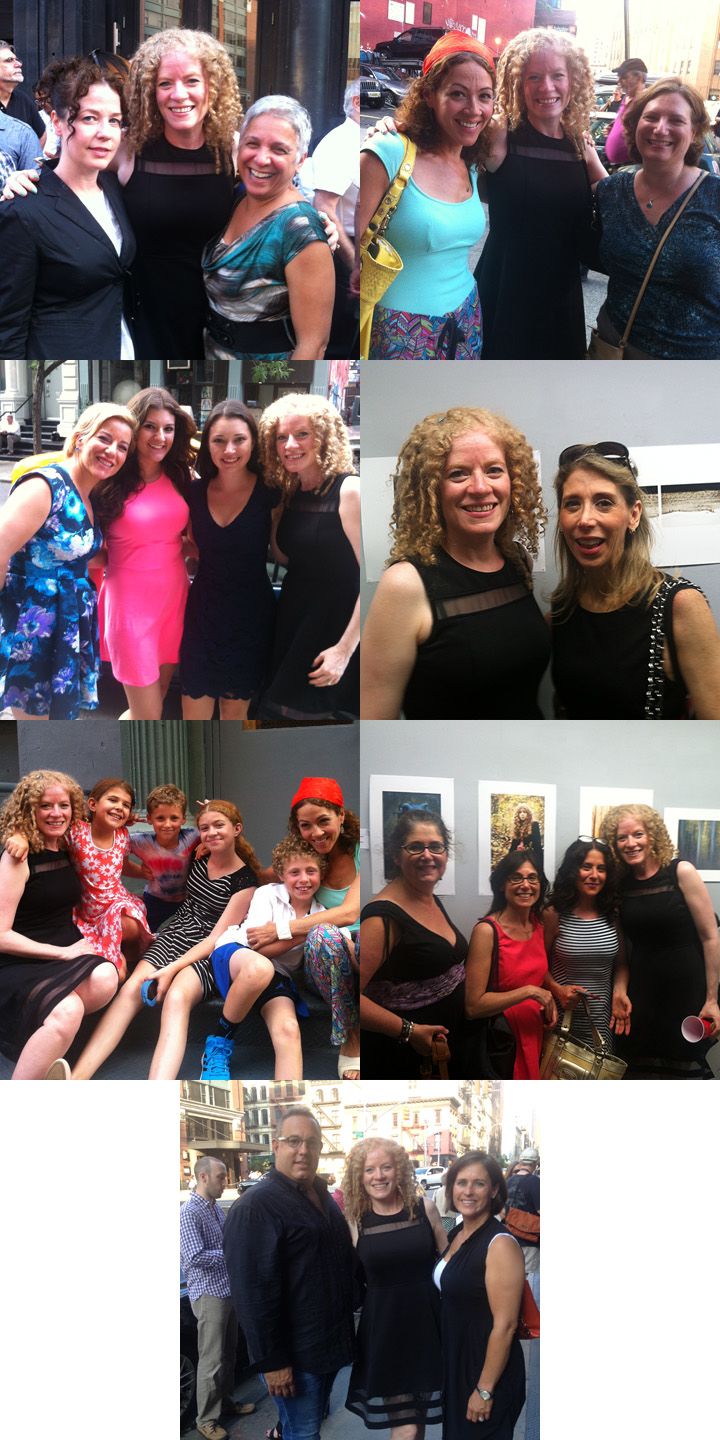 The gallery show will be on until July 30th.  Actually I'll be heading back on the 30th for the closing reception.  I also want to go back and see all of the other photographs.  To be honest it was such a whirlwind that I feel like I didn't get to really look at the great work that was hanging.
You can read an article about the event (and see the crowd) on the Musée Magazine website.
Thanks for following along with me on this fun journey!
Funny comments from my daughter and nephew…
Daughter:  "I don't see what the big deal was. So what if you have your photograph hanging in a gallery"
Nephew:  "Aunt Stacey, that wasn't a show!"
Love the brutal honesty of kids!!