This is it! The culmination of months of participation in the B&H Photo Portfolio Development Series – a gallery show at Soho Photo Gallery!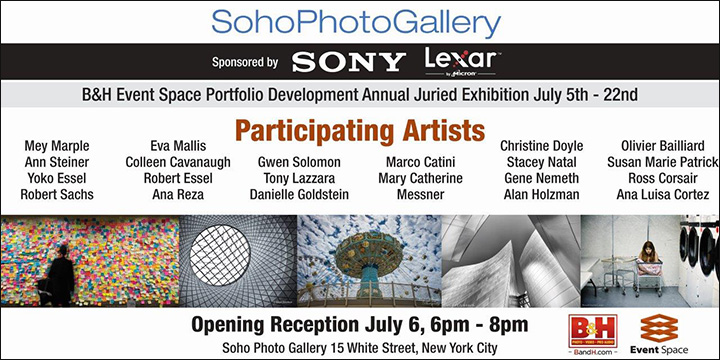 I'm flattered to be included among the 21 photographers selected for this group gallery show! At the show you'll be able to see the image that was selected from each photographer's submitted portfolio along with the photo books that we created.
It's a diverse group of photographers with varying interests, styles and genres.
I was happily surprised to see they used my laundry image as part of the promotion for the show! Woo Hoo!!
Our show will coincide with another group exhibition entitled Below Canal – both at Soho Photo Gallery and both having an opening reception on July 6th from 6 to 8pm at 15 White Street NYC
All are welcome so if you're in the area, definitely stop by!