Last night I headed back to Soho for the closing reception of the B&H Photo Portfolio Development gallery show at Soho Photo Gallery.  It was much more intimate than the opening – less crowded and this time our show took over the whole space which means more room for our work.  The two other photographs I submitted as part of my mini portfolio were now up on the wall!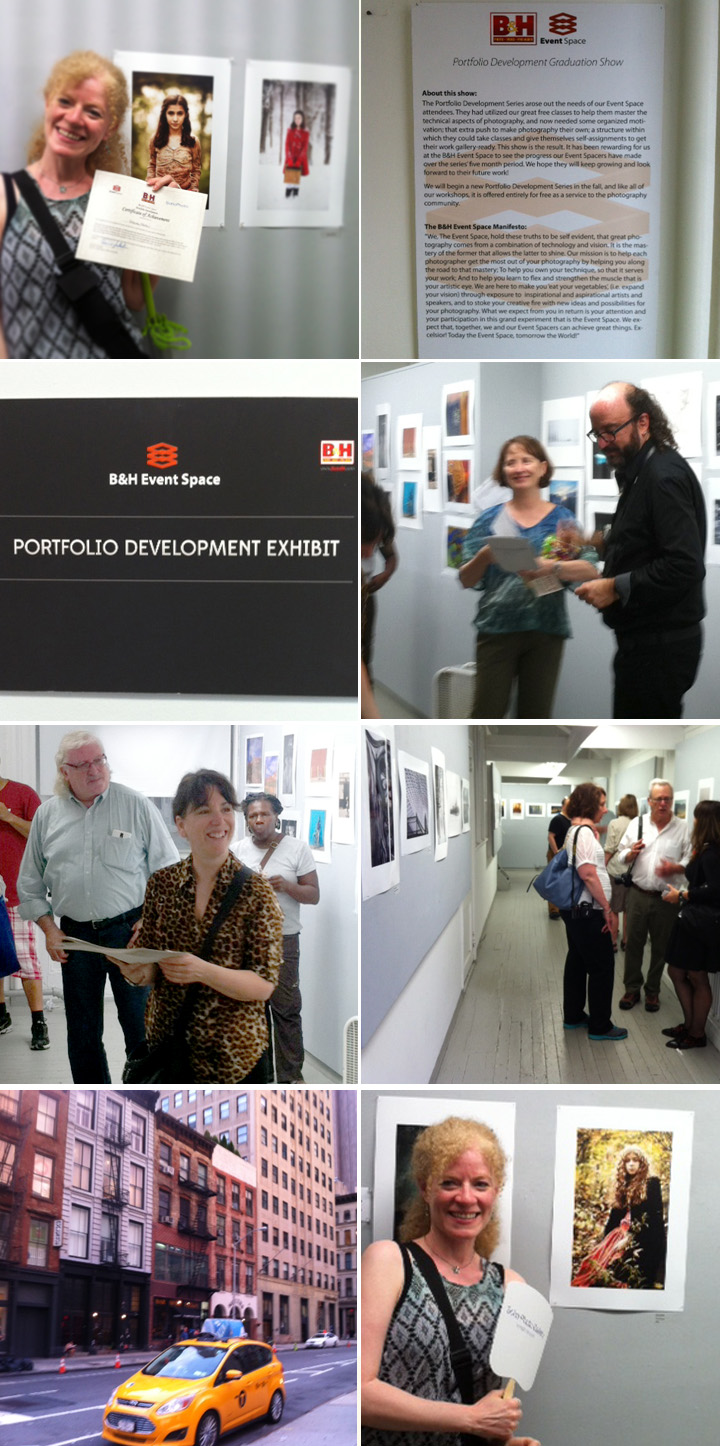 There was mingling, refreshments and even certificates!  Each participant received a certificate for achievement of excellence in completing the program.
Thanks to my friend Annette (not shown) for hanging out with me and taking some pictures.
B&H Photo is starting a new project that I'm considering applying for.  This time it's more about storytelling and documentary style photography.  Sounds interesting.  I may just have to give it a go!
I'll keep you updated…