Yesterday we had a fun day with my sister-in-laws and their families in NJ.  The girls love spending time with their big cousin and seeing their dog.
This is a type of image you will rarely see here on Total City Girl…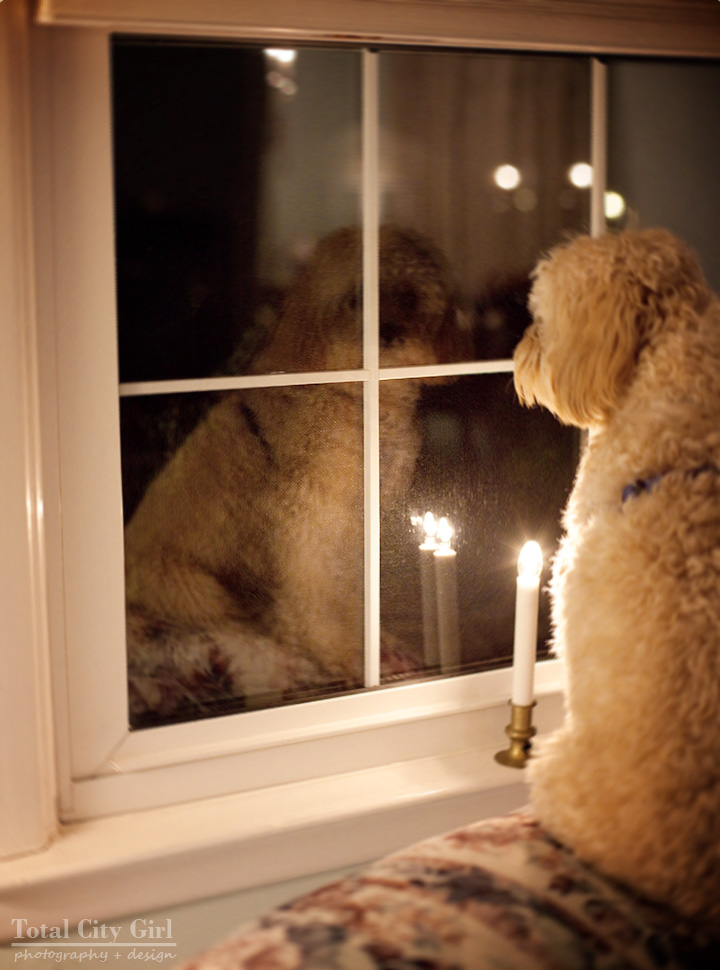 I happen to like this image but as you may, or may not know – I'm not an animal person so photographing them really isn't my thing. As far as dogs go though, this one is pretty good – quiet and you almost don't even know he's there.  Almost.
Are you an animal person?  Don't get me wrong though, we do have goldfish!
If you have a reflection photograph to share put the link in the comments!
Gotta get back to the SNL special!