Are you busy watching the Super Bowl?  I couldn't be less interested but I do want to see Katy Perry during the half time show.  Is it half time yet?!?
Today the girls and I had a shopping day.   They LOVE to go to Bath & Body Works.  Their bathroom looks like  a Bath & Body Works store!  They hoard the stuff!
We also stopped at a few makeup counters at Macy's – checking out the goods in search of a new mascara for myself.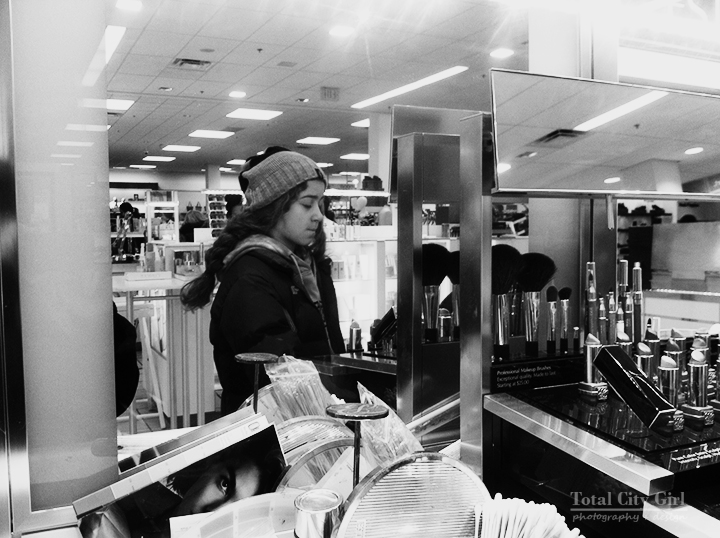 When I turned my head for a minute I saw the girls went a little crazy at each counter trying on way too much stuff.  My younger daughter ended up poking herself in the eye with the corner of a tissue.  Instant red eye!  There goes the make-up shopping!
Well, we're still waiting for our pizza to be delivered!  Hope you're enjoying your Sunday evening – whatever it is you're doing.