We're supposed to be getting a HUGE storm here in NYC this week!  Ahhh!! I'm supposed to be heading to the city tomorrow afternoon to B&H for a portfolio critique session.  I'm hoping it doesn't get cancelled!
Today we were at my in-laws home in Staten Island.   We were there to celebrate my husband's b'day and their 62nd wedding anniversary!  Can you imagine?!?
Sometime during the day, we each need a little alone time as is shown here with my daughter hanging out on the steps as seen through this mirror.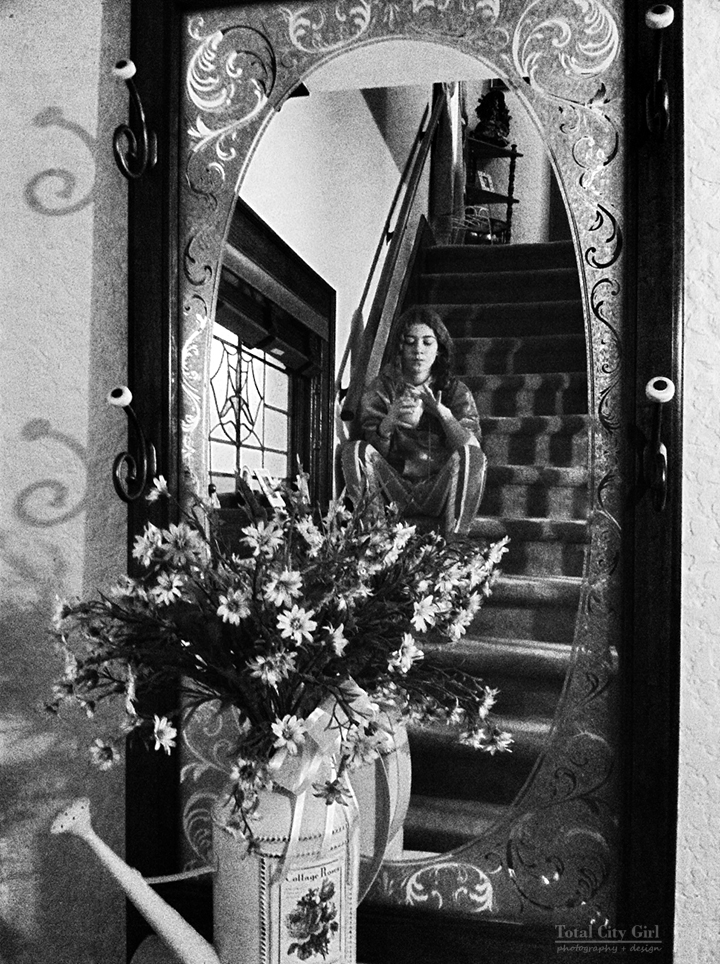 If you have any reflections to share, put the links in the comments.
Let's get ready for the storm!