On Thursday I was able to go with my daughter's class on their field trip to the Sony Wonder Technology Lab  in the city on 56th and Madison.  Have you ever been there?  I've always heard that it was fun and it's a place that's been on my "weekend activities to do with the girls"  list for a long time now.
We got there a bit early so the class sat in the atrium area to eat their lunch before heading in.  This is where I found my reflection…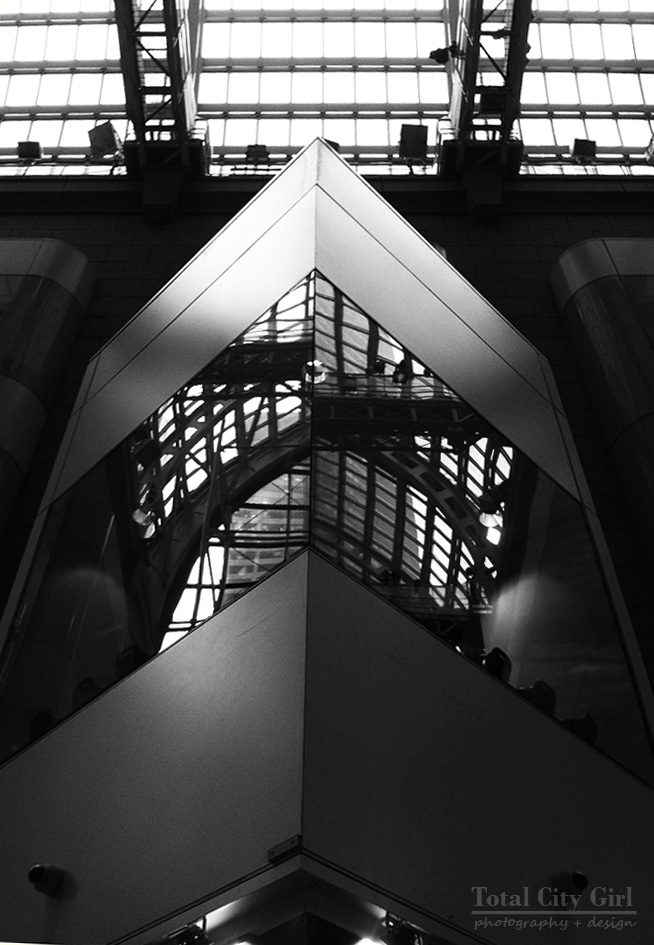 The atrium was really interesting looking – high ceilings, lots of glass and lots of lines.
The class had fun and I think it's a place I'd go back to with my older daughter and husband.
If you have any reflections to share, put the link in the comments.
It's been an indoor Sunday here in NY – rainy and icy!  How about by you?