Here in Riverdale, it's a big deal when a new restaurant opens. For months we were seeing the "Coming Soon" signs in great anticipation. Yo Burger has been open now for a while but it's still new enough that people are still asking "Have you tried Yo Burger yet?
The girls and I had our first visit a couple of weeks ago. We went on a Saturday afternoon for lunch. With only my iPhone in hand, I decided to document our visit.
When we first heard the name Yo Burger, I immediately thought of "Yo Adrienne!" from Rocky and thought the name was pretty funny. Later I learned the Yo in Yo Burger stands for Yogurt!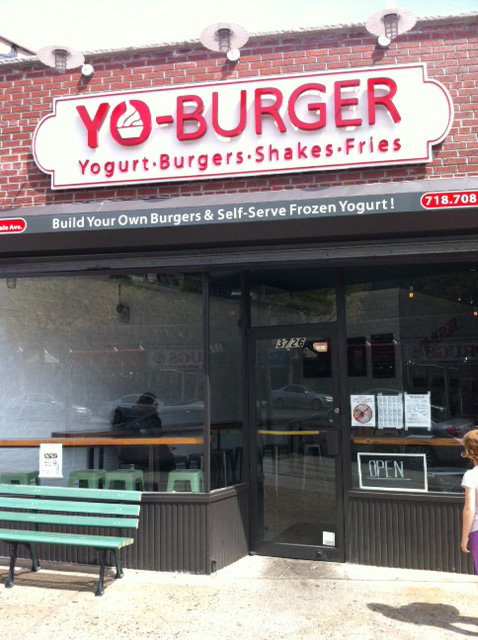 The atmosphere at Yo Burger is cool, young and casual.  It doesn't seem like a restaurant you would normally find in Riverdale – which I actually think is a good thing. Seems more like a Manhattan burger joint.
When you first come in you see the frozen yogurt machines and the toppings bar.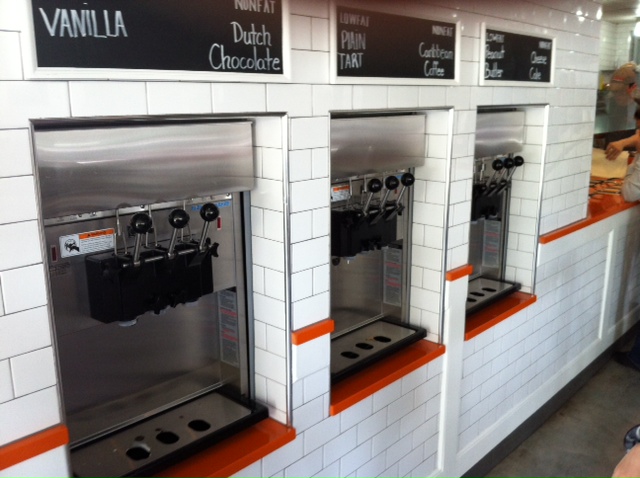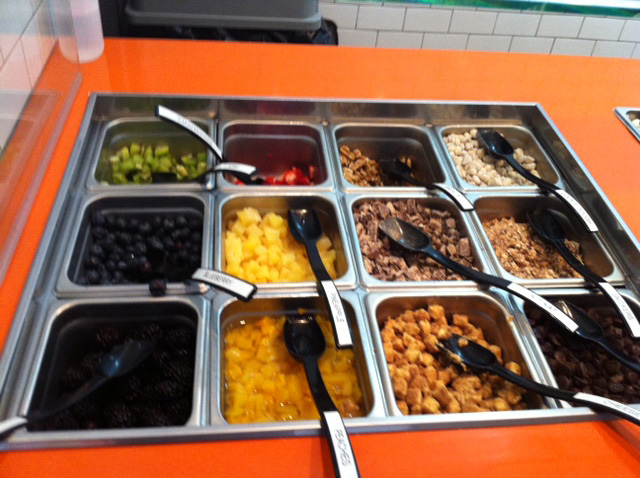 I'm not a yogurt fan so we bypassed and headed straight to the counter to order our burgers. There's a wide selection of toppings but my girls were a little unadventurous and went for a plain burger and cheeseburger.   I opted for a burger with grilled onions. They give you a buzzer and you go find a table.
These orange chairs are funky and are actually more comfortable than they look!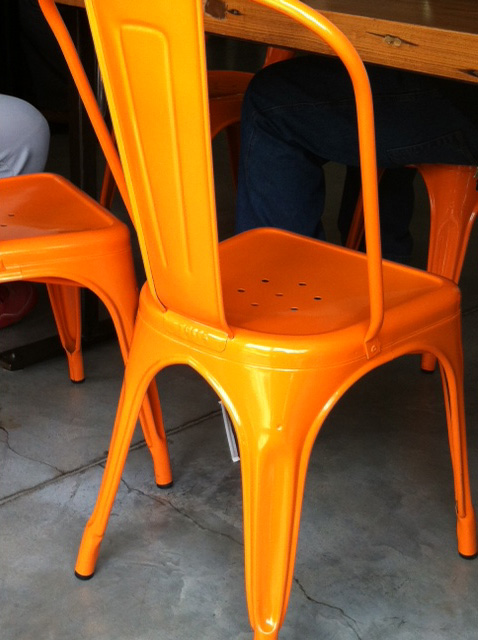 We got buzzed – our order was ready!
Check out those fries – like long snakes!  Hellooooo Medusa!  They are the perfect thickness and have a great crispy-to-soft ratio.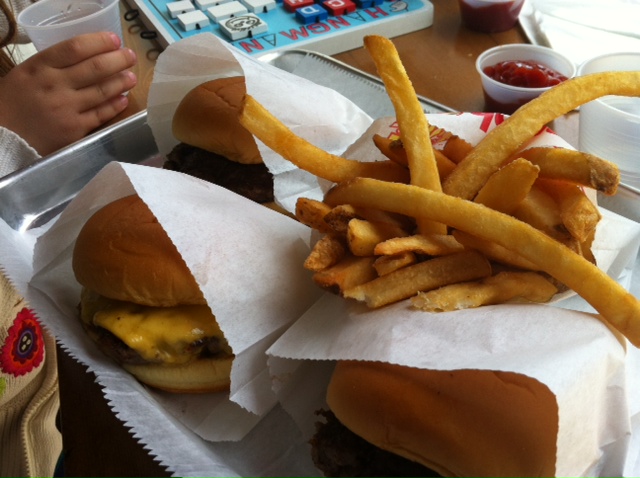 The burgers were also good – also the perfect thickness for ME.  I don't like biting into a big hunk of meat!  These were definitely more on the thinner side and cooked through.  No pink showing, which is just how I like it.  Although they were cooked through, they were still very juicy!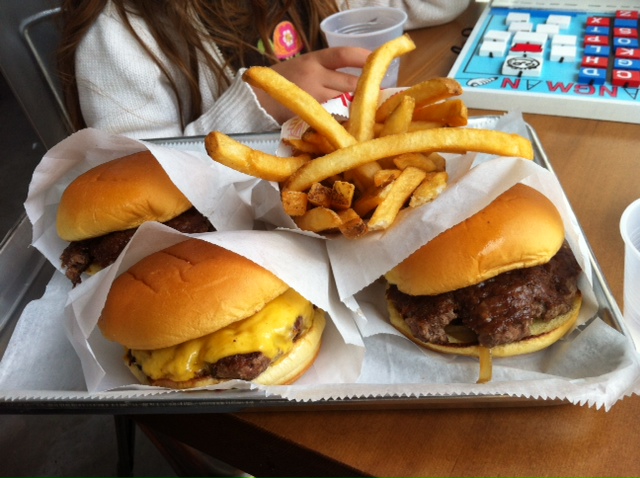 The girls had to inspect to make sure there really was nothing on it.  Where's the trust I ask?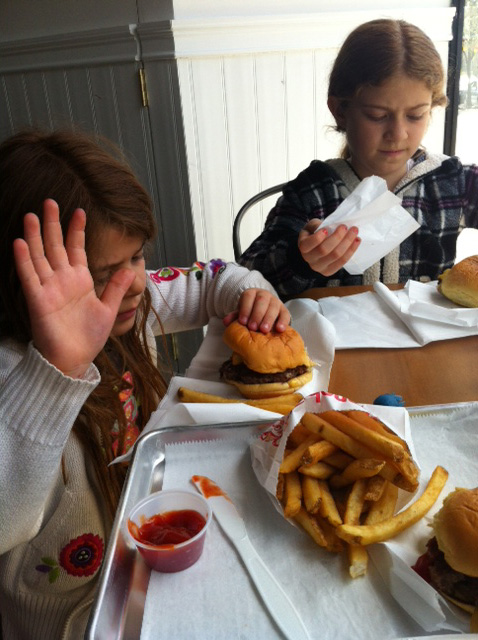 I took the girls back there this past Friday night with one of heir friends.  The place was hopping!!!   We ran into a lot of kids we knew from the neighborhood.  Must be the new Friday night hot spot.  At least for the 10 and under crowd.
So, if you live in Riverdale, are visiting Riverdale, or are just passing through Riverdale and you need a burger fix, I definitely recommend Yo Burger!  For my vegetarian buds out there – yes, they even have veggie burgers.
I think even Adrienne would approve.