Last week the girls were off for Spring Break. It was a week that started with a daily question – "Mom, what are we doing today?"
It was one activity after another – Passover, Easter, Bronx Zoo, Botanical Gardens, until finally we hit the city! My kind of activity!
My friend Karen wanted us to check out her friend's ice cream shop – Big Gay Ice Cream on the lower east side.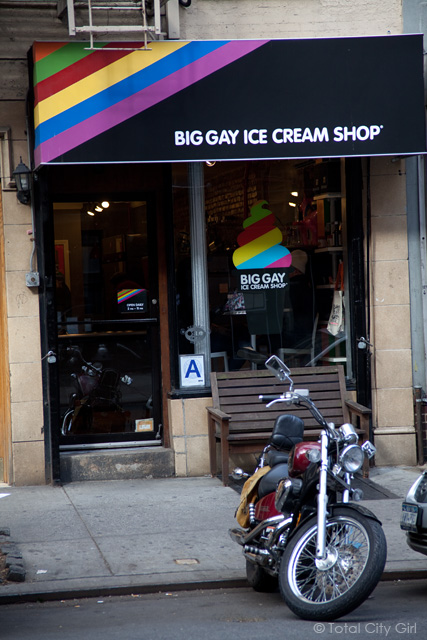 I'm not really an ice cream lover, and it's a hassle to get to the lower east side from Riverdale, however it's STILL the city so I was in, and as soon as my girls heard "ice cream" there was no turning back!
The girls were in awe over the colorful rainbows and unicorns surrounding the shop.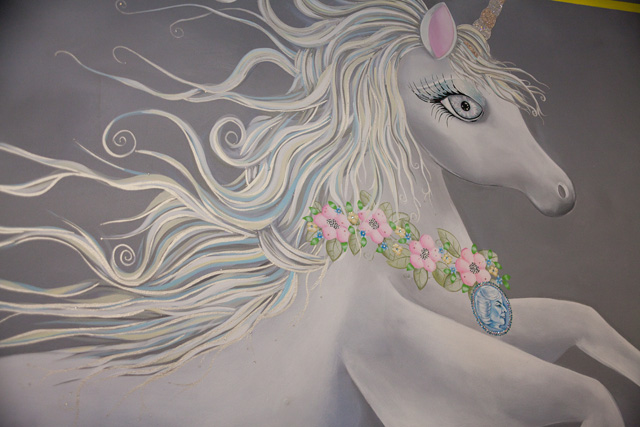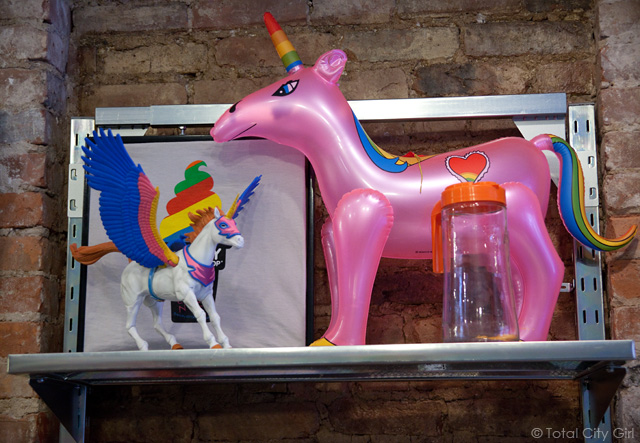 That didn't compare however to the giant vat of rainbow sprinkles they discovered!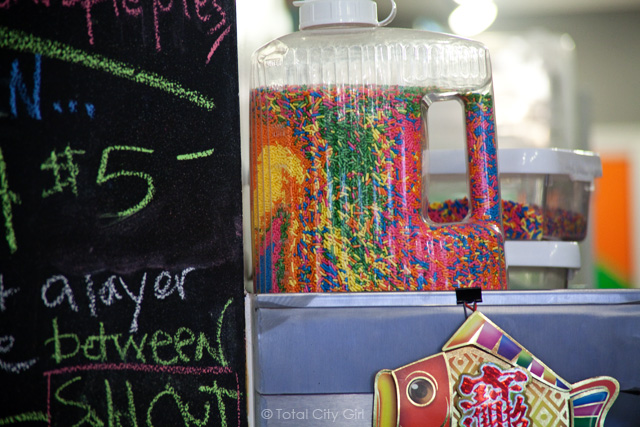 When it was time to order,  I was a little taken aback. For some reason I was under the impression that they had a lot of different flavors. You can imagine my surprise when I asked at the counter what flavors they had and the response was "chocolate or vanilla".
"Huh?!?" I felt like I was on Candid Camera.
Then I find out it's what they DO to the chocolate and vanilla that make it so special. Sometimes it takes me a while but I'll eventually get it.
No surprise what the girls ended up with – such excitement over sprinkles!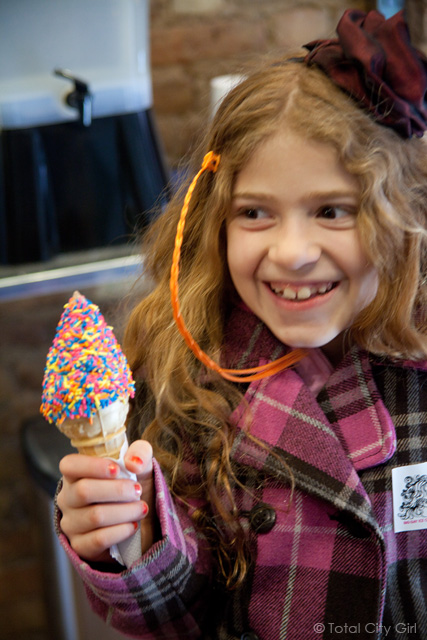 I still want to know how they get those sprinkles to cover so evenly! Not a spot of ice cream showing through.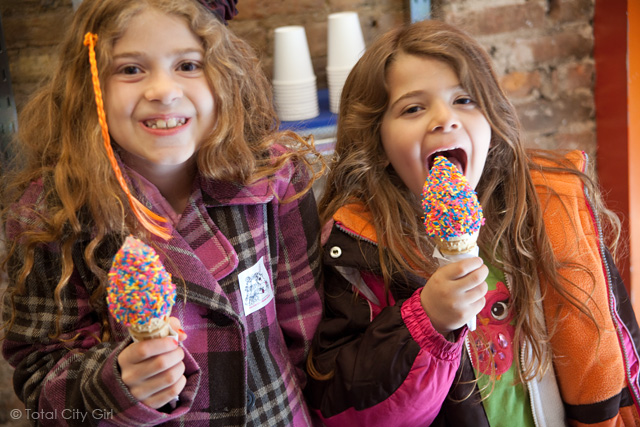 They have really fun names for their ice cream concoctions! Karen ordered the Gobbler — a combination of apple butter, Bourbon, butterscotch, pie pieces and whipped cream. Somehow it gets all mixed in there! She was lovin' it!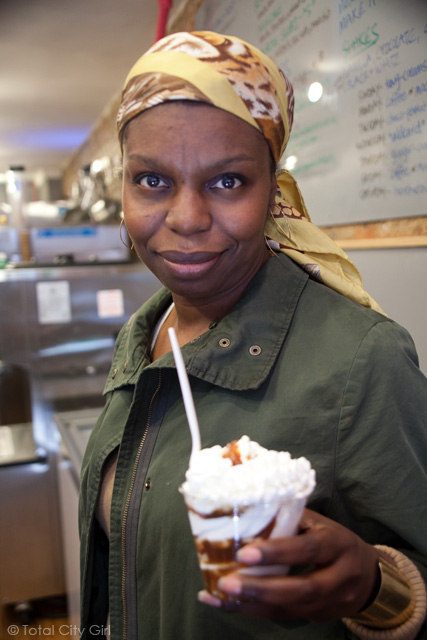 Finally it was my turn. I ordered the Mermaid. This thing tasted like the BEST key lime pie I ever had! I forgot I was eating ice cream! The cool tart key lime flavor mixed with the sweet graham cracker crumbs was enough to turn even me into an ice cream fan!  What I really loved was that the stuff wasn't just at the top.  It was mixed in throughout so every bite had a bit of that key lime goodness!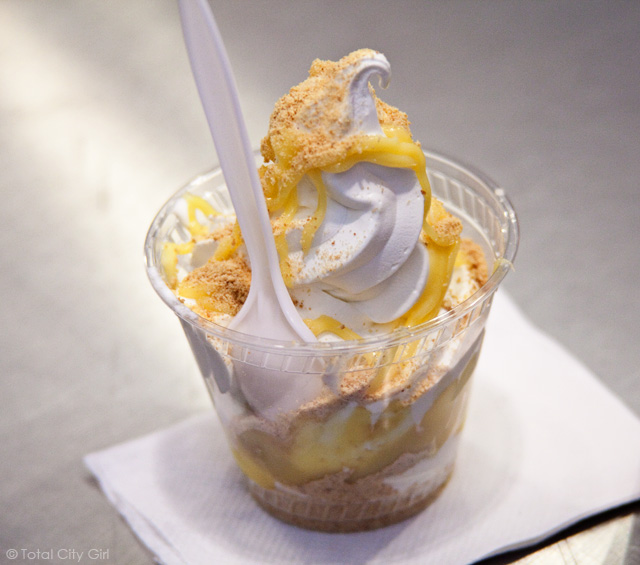 Actually, I can't even stop thinking about it. I need my Mermaid fix. NOW!!
We took our treats outside and did some city stooping.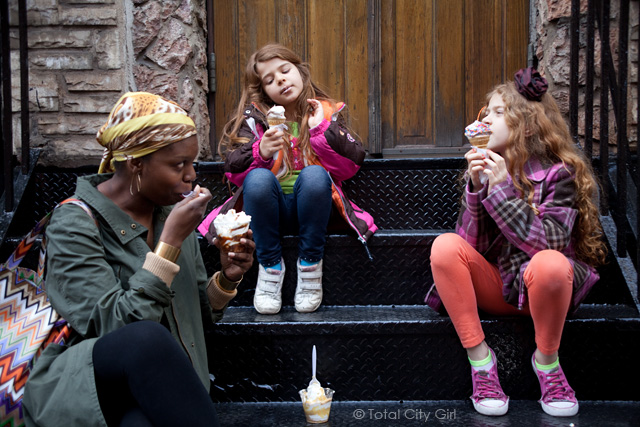 Nothing like relaxing on a city stoop on a sunny day eating ice cream.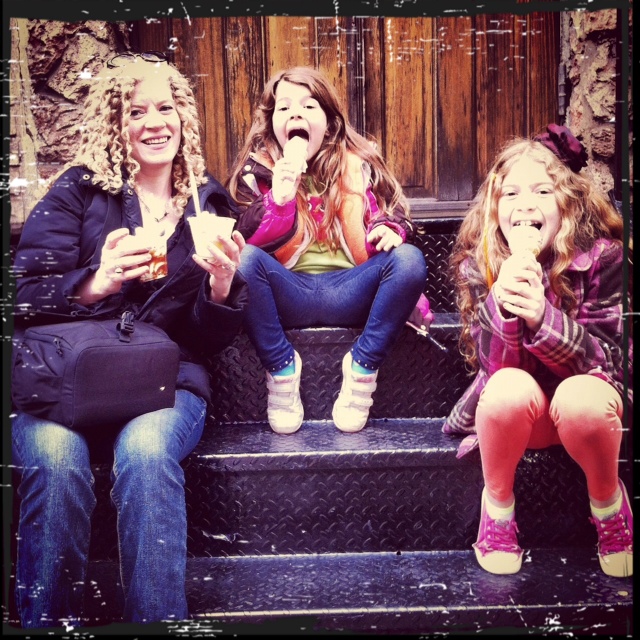 Gotta have more of those days!
So, if you're in the neighborhood, head on over to 7th between 1st Avenue and Avenue A and get yourself a Big Gay Ice Cream Treat!!
Starting in May, their Big Gay Ice Cream TRUCK will be hitting the streets so be on the lookout!
Do you have a favorite ice cream shop in your neighborhood?