Well it's time for me to start a new weekly photo project.  I hope you'll join me!  This one, as the other projects I did will be for 26 weeks – posted each Sunday.  Probably earlier than today.  We are just recovering from my daughter's sleepover birthday party last night!!
When I was thinking of a theme for this project, I realized how I'm always drawn to and fascinated with reflections so that's what the topic will be.  I find it interesting to notice reflections in different materials – water, metal, glass, etc.
For this first week, I'm starting off basic.  This photograph was taken at an arts in nature camp I worked at during a week in August.  I'll write a whole separate post about the experience but this was by the boating section.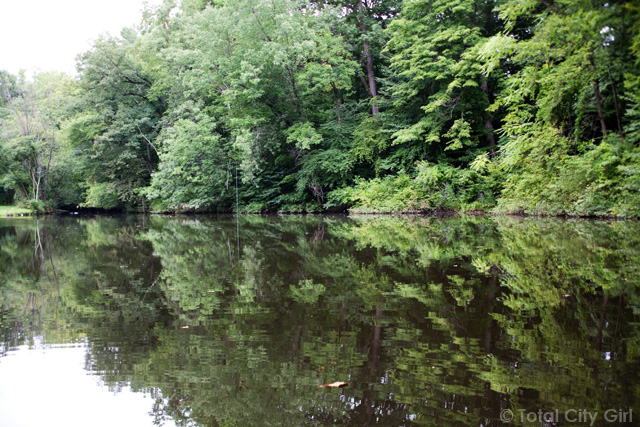 If you'd like to join me and I hope you will – you can include your photograph or a link to it in the comments section.
Excited to be starting a new project!!
Also have to give birthday shout outs to Frank and Nancy S.  Thanks for sticking with me on this blog and facebook!  Hope you both have an amazing day!