Back in the Fall when a new opportunity came along to apply to the next round of the B&H Photo Portfolio Development Series, I jumped on it.  The first time around was a great experience so I was definitely up for more.
The application process was a bit more stringent but I was happy to get selected.  The theme this time was about photo stories – more of a photo journalistic approach to photography.  We were to choose a topic, follow it for  a few months, post each week on Instagram, attend workshops and a few crits.  I went in a few different directions at first but wasn't 100% feeling it until I came across this story about Riverdale mom Ann Lapin.
We had been neighborhood acquaintances  and ran into each other in the lobby of a local synagogue as I was waiting for my Bat Mitzvah clients.   She was sitting across from me with baby in hand.  I went over to say hello and that's where our journey together began!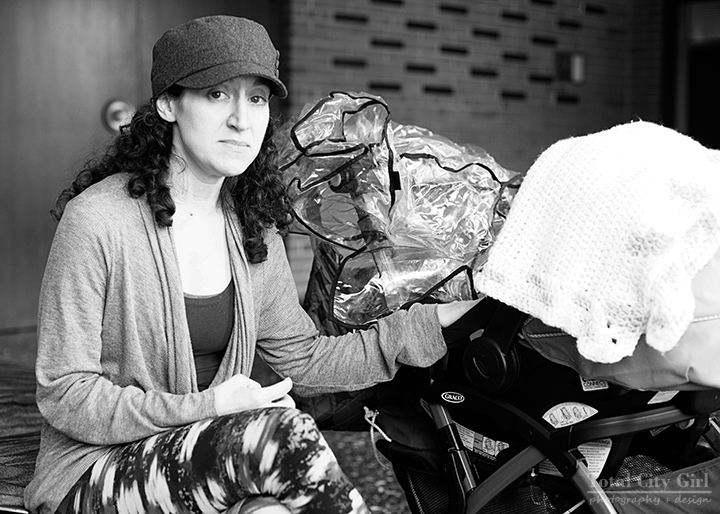 In the following months we spent many hours together as I interviewed, observed and photographed her with the babies in her care, as well as her own family.  I had a million questions – I was totally fascinated as the stories got deeper and deeper.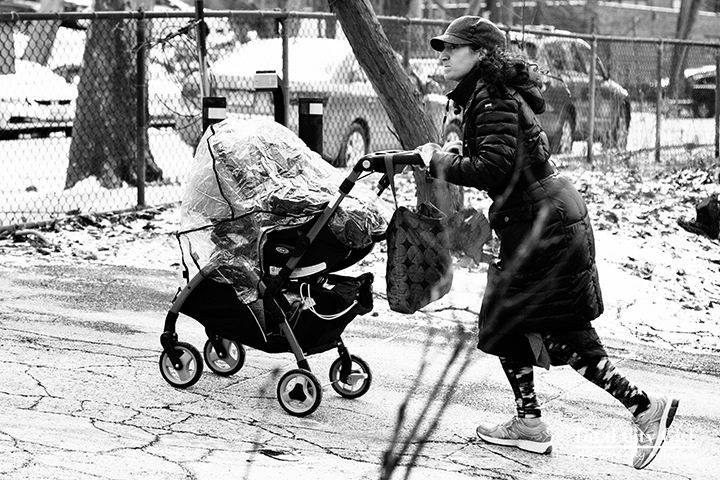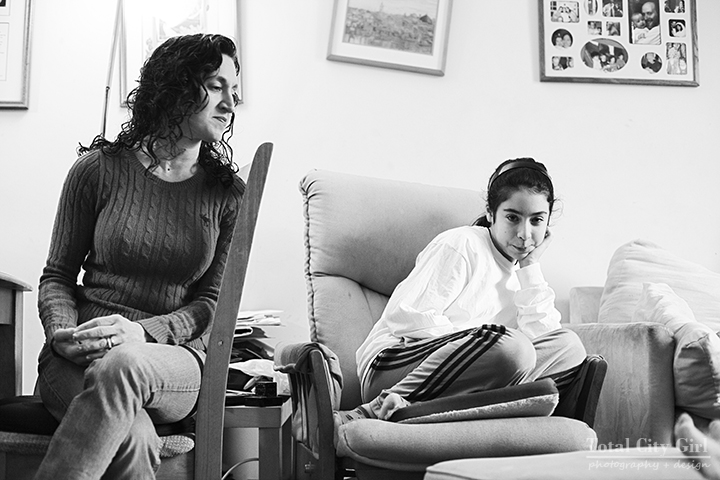 Some people choose to be of service to their community by volunteering at their church or synagogue. Others join the PTA at their kid's school. For Riverdale mom Ann Lapin, she chose a different route.
The synagogue she belongs to is a very service oriented congregation. As Ann says "There's nothing bad about that unless you feel like you don't have a niche. I don't really cook well so meals for families is always a struggle. When a friend whose daughter was in chemotherapy needed platelets, everyone was donating and I couldn't do that. Then I saw an email on a local message board looking for temporary families and I thought I can do THAT!"
For the past 4 ½ years, Ann has been an Interim Mom – an interim boarding care provider with a local adoption agency. Unlike foster care, Interim Moms are on a volunteer basis without compensation.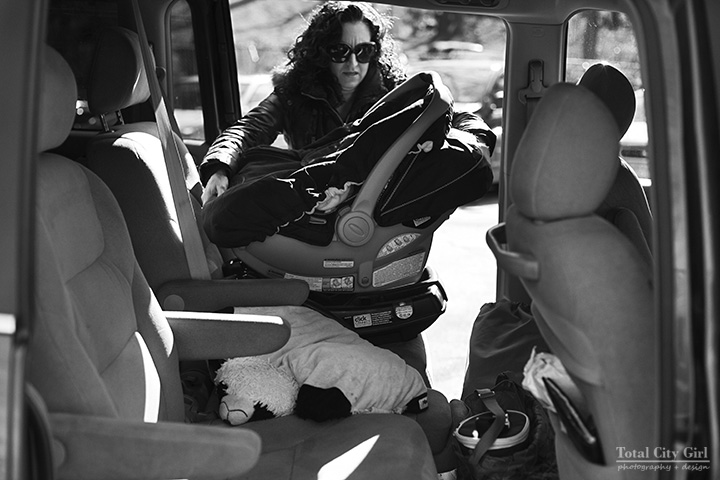 Part of the application process includes going through an FBI fingerprinting, background checks and annual physicals for everyone living in the home. Each year a representative from the adoption agency will come to the home for an assessment to make sure the family is up to date on their vaccinations, has working smoke detectors, a separate sleeping space for the baby, a sense of family dynamics, and a psychological assessment.
The babies have been in her care anywhere from 4 days to 9 ½ weeks with the youngest being less than 48 hours old. In the case that a baby is born prematurely and needs to stay at the hospital, Ann will visit with the baby daily while her own children are at school.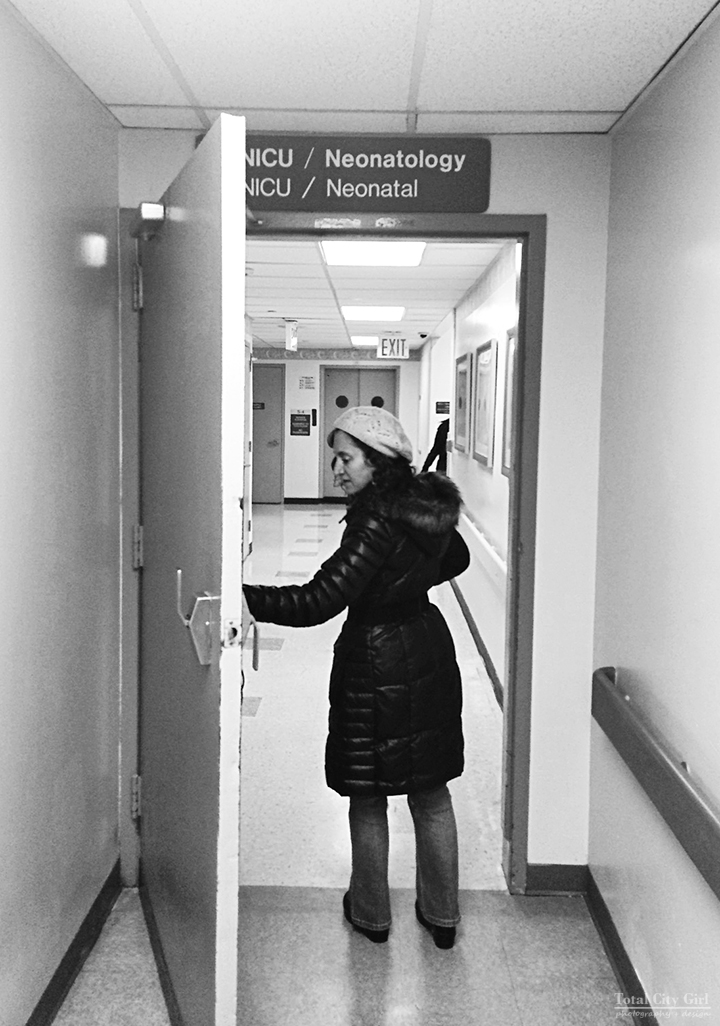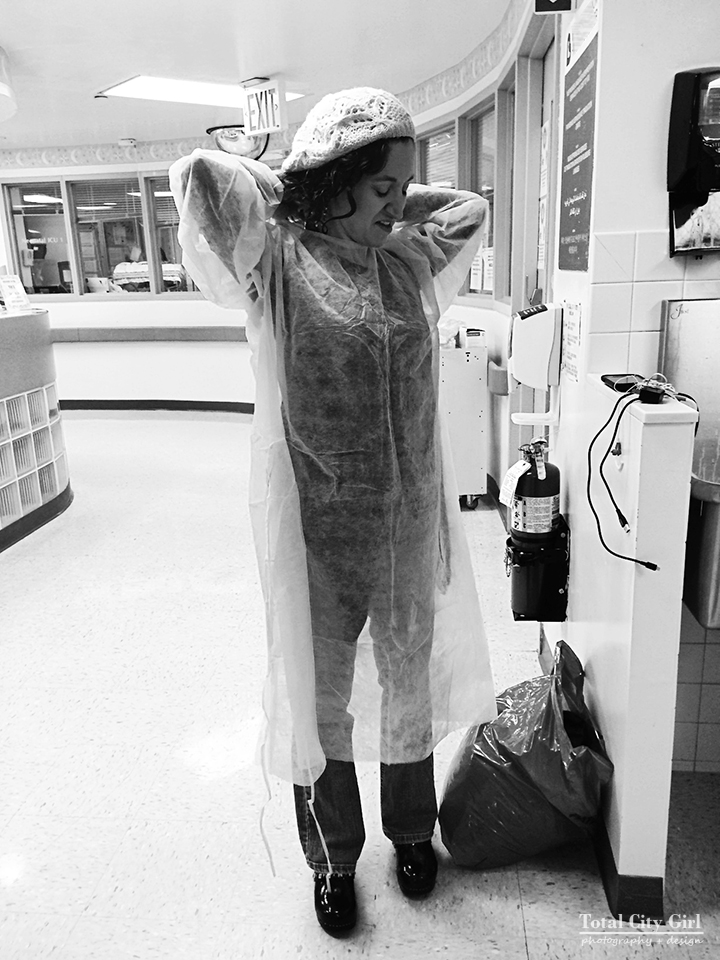 Common assumptions are that a lot of planning has happened before a baby is born – things like prenatal care, exploring options, medically addressing the pregnancy, seeking advice of a social worker as well as a full term 40-week pregnancy. However, this may or may not be the case for these women. Interim care is provided as an option to the birth mom to provide a safe vetted place for the baby to spend time while she is deciding, planning and receiving additional counseling from the adoption agency.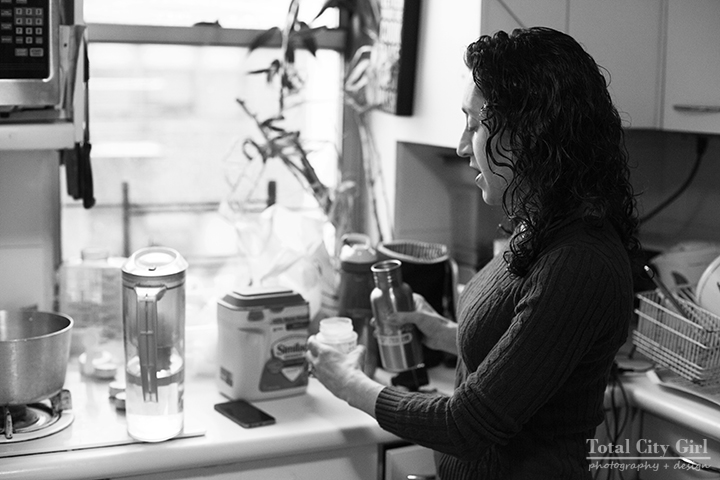 With the help of her husband and three kids,  Ann feeds, burps, swaddles and changes the baby placed in her care until the forever family is ready to take over. Baby stays close by at all times even as Ann teaches her bootcamp class several mornings a week.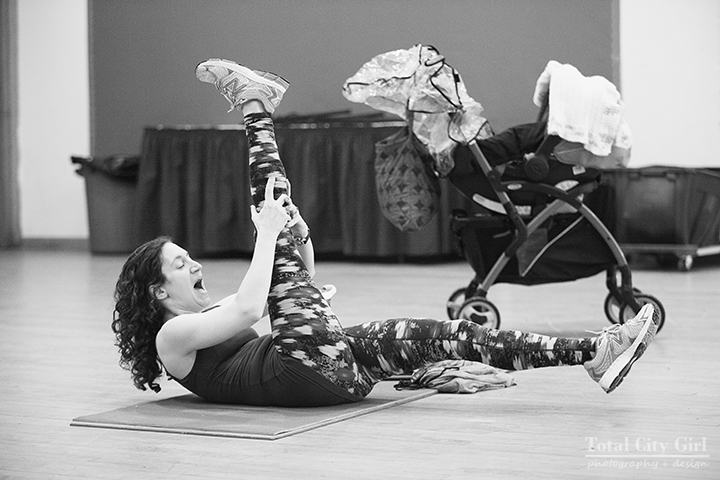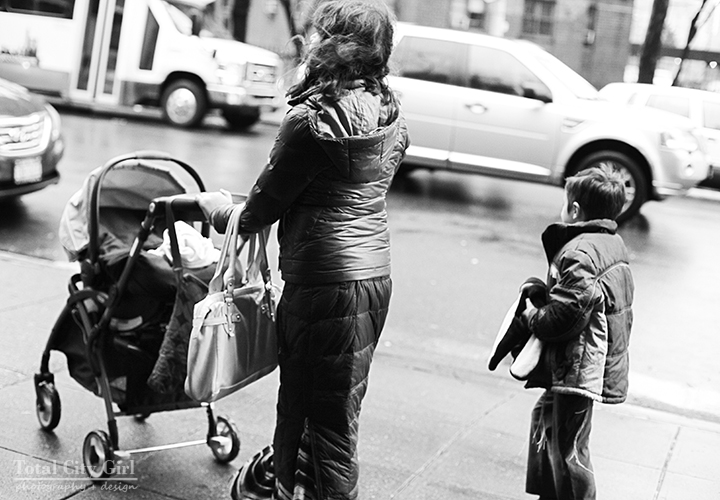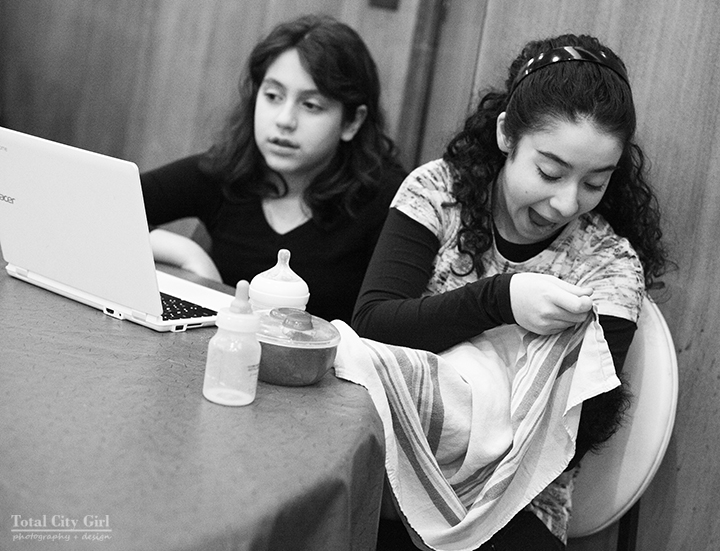 Ann brings the babies to the adoption agency on clinic days where they receive regular checkups with a pediatrician. She practices discretion in letting other people hold the babies until they have been vaccinated after 2 months. She rarely has them for that long so other people other than her family are not allowed to them.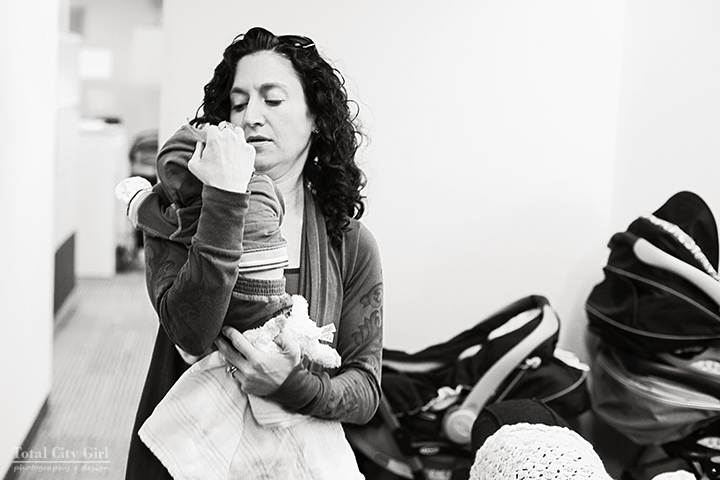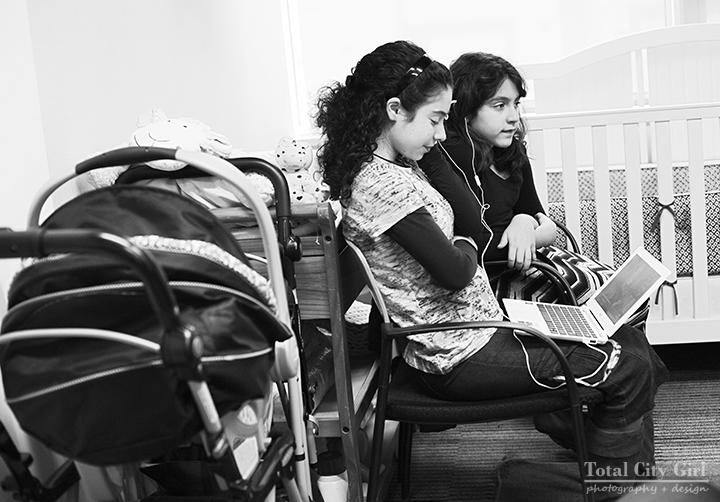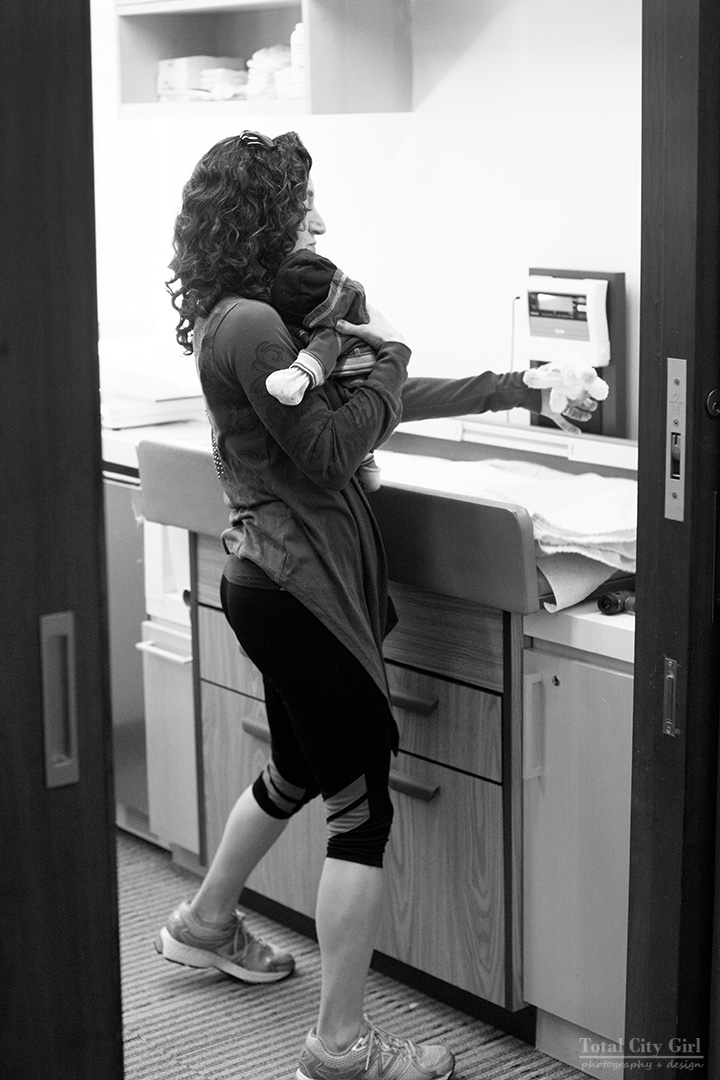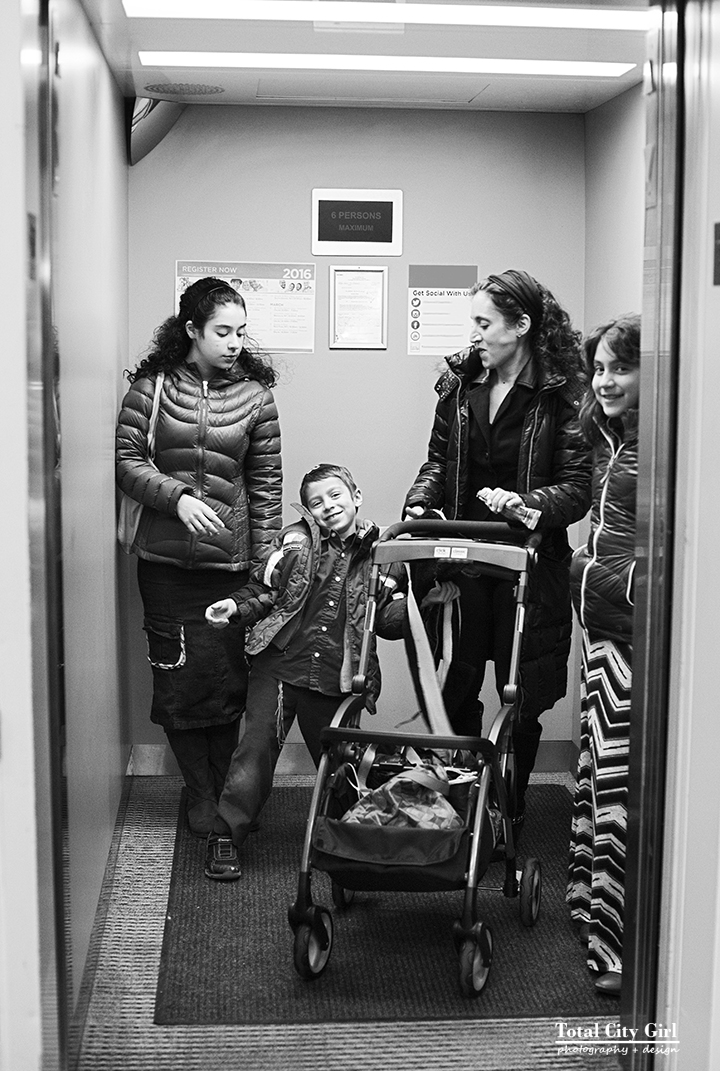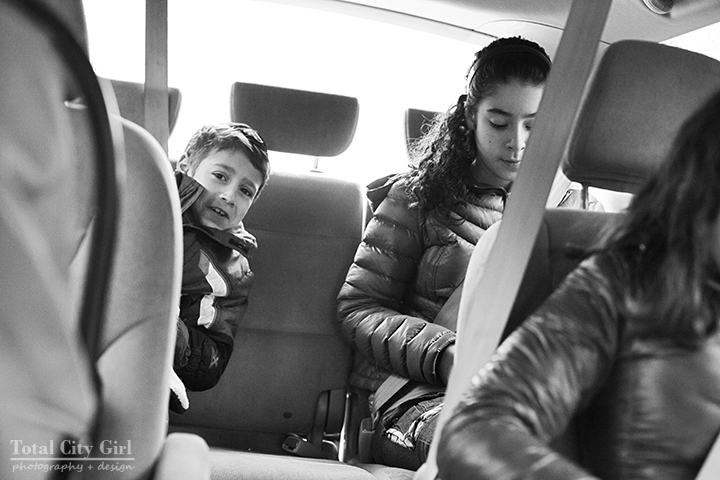 Ann has cared for over 20 babies in the past 4 ½ years. She gives them care as if they were her own. As she eagerly awaits the next baby, it is clear that she has found her service oriented niche.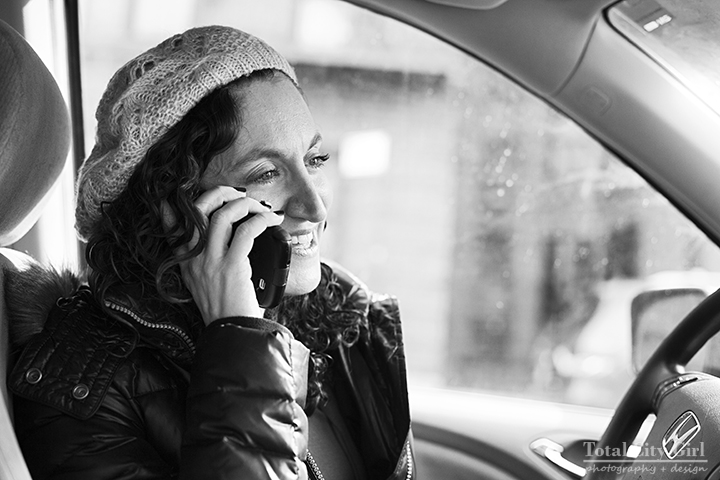 A couple of weeks ago I was back at B&H for the final submissions – a mini portfolio of 3 prints to be judged for a gallery show along with 6 digital images and a written story for possible inclusion in a magazine.  I'll find out later this month if I was selected for either.  I'll definitely keep you updated!
If you're craving more of this story, check out the articles Ann wrote on Kveller and Upworthy.and follow her on her blog.