I've noticed this face for about 5 years now.  The elevator in my building has this fake wood finish on the walls.  There are other faces I see as well.  One reminds me of a lion from the Lion King.  My girls see other faces  different from the ones I see.  That's the beauty of it.  Everyone sees things differently.
Can you see the one I see here?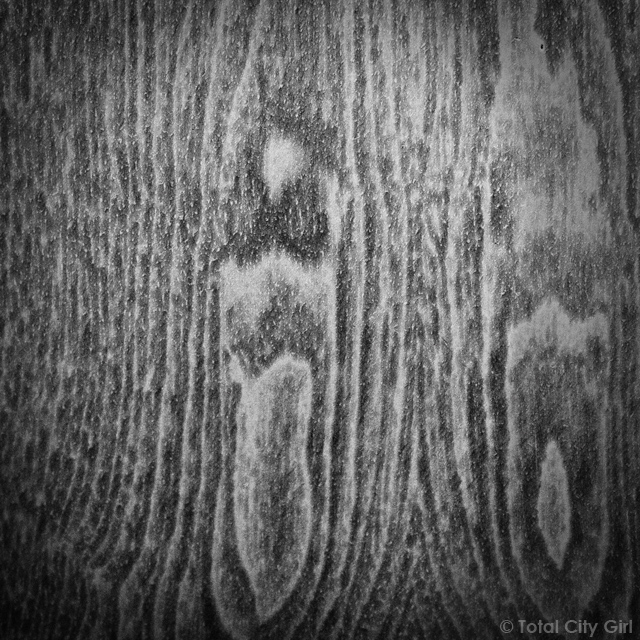 It reminds me of a stretched out version of the Heat Miser. 🙂
Did you find any faces this week?