We made it to week 26!!  This is the final week for the Hidden Faces Photo Project.  Sad, I know!  Not to worry – I will resume another personal photo project in the Fall which I hope you will join me for.
Back in April over Spring Break, my girls hit  a milestone – they got their ears pierced!!  They were nervous (especially my older one) but it was done in a minute – just like a quick hole punch.  We did the cleaning thing for about 6 weeks and then they were finally able to take them out and start wearing other earrings.   For now for the most part we are sticking with posts.  Which brings me to my final hidden face…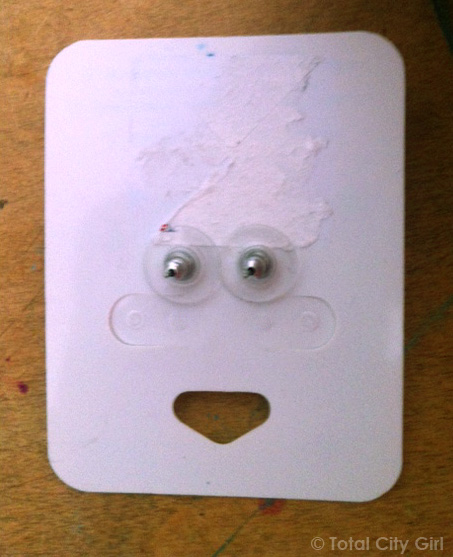 The back of a recently purchased pair of earrings!
Thanks again for sticking it out with me.  It was fun!  Next week I'll post my collage of all 26 faces.
Did you find any hidden faces this week? Let's see…