Did everyone have  a nice Father's Day today?  We went to my in-laws for the day.
So, when my 10 year old was a baby, my husband and I were usually frantic about her blue pacifier.  Many times you would hear "Where's the pacifier??" as we were trying to leave the house.  I could remember being on my hands and knees searching under couches and tables for that blue pacifier.  We were in panic mode over that thing!
Fast forward 10 years later, both of us 10 years older with many hours combined in front of the computer screen, no longer able to see, you will now hear "where's the magnifying glass?!?"  We have at least 3 readily available for things like reading labels, business cards and most things with small lettering.  Here's one – smiling right back at me!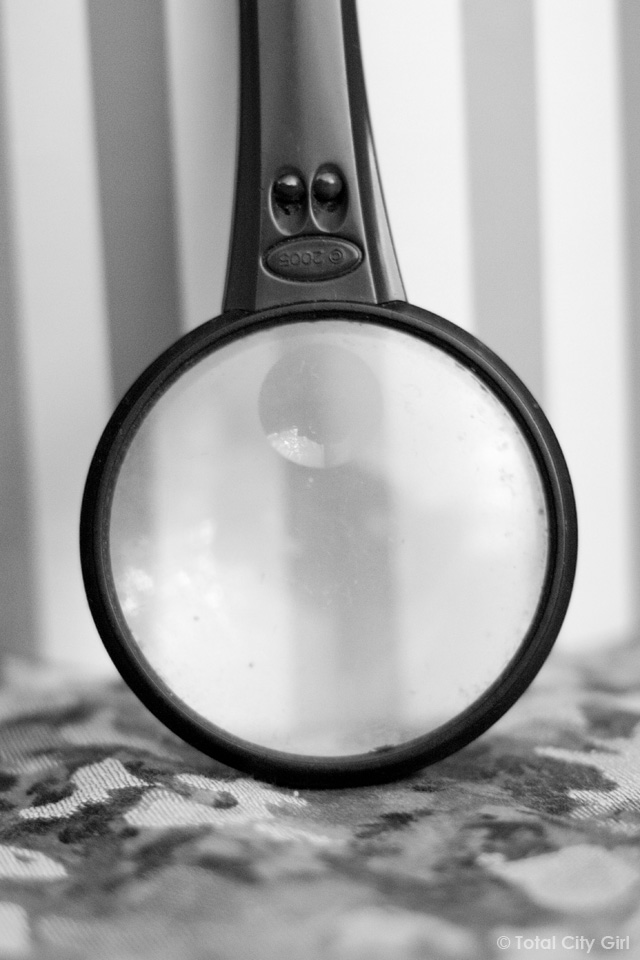 Did you find any hidden faces this week? Let's see…