Yesterday I photographed a family for a Bar Mitzvah Portrait Session – the more formal part of the Bar Mitzvah.  The services are taking place on Saturday during Shabbot so the photographs needed to be done beforehand.
Since Bar Mitzvahs are on my brain, I thought I'd share a fun Bar Mitzvah that I photographed a few months back.
Whenever I'm at a Bar Mitzvah as the photographer, I really consider myself the visual storyteller.  My job is to be an observer and document the story so when the actual event is over, the family has the images to look back on to see and remember all the different elements of what was going on that day.  When I post about these events, I also like to point out things that made each one stand out from the others.
In Elijah's case, it was PURPLE and fun!
Elijah's favorite color is purple and it was the main color used throughout – from the kippots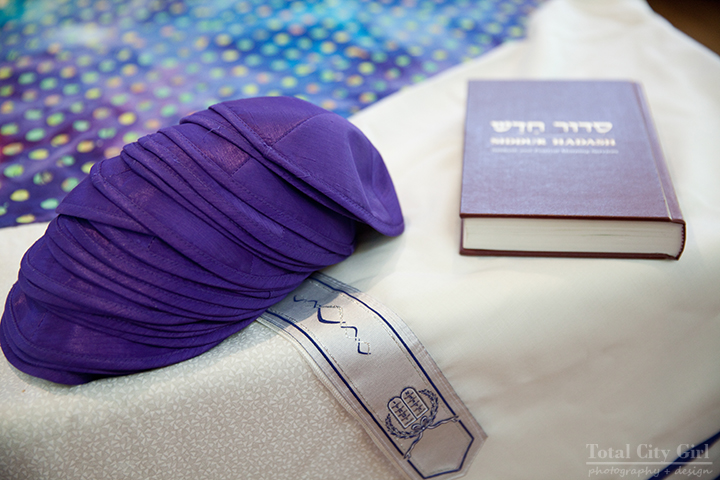 to the tablecloths and lighting at the reception,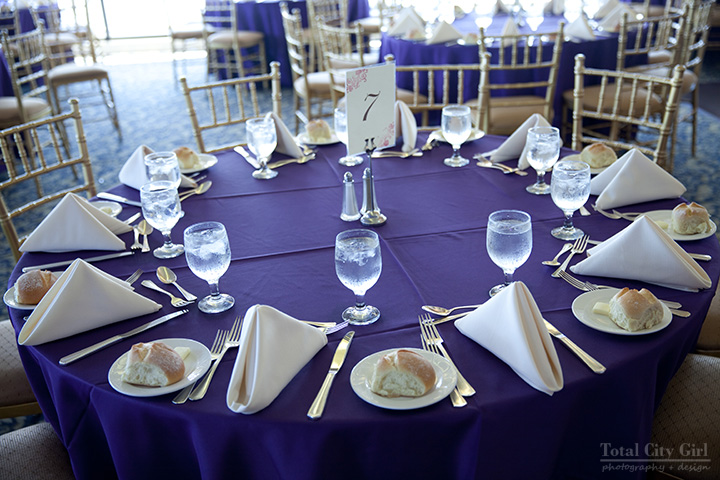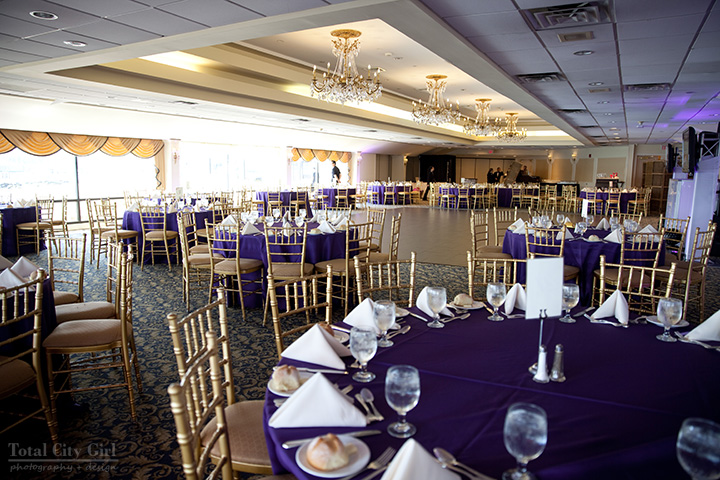 to the "purple E shorts" as the giveaway.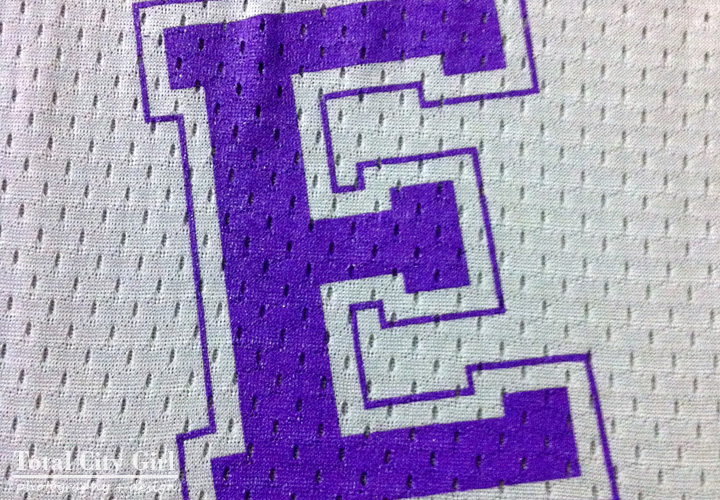 The ceremony and reception took place on separate days.  The ceremony was in Riverdale at The Ethical Culture Society through Congregation Tehilla  Photos were not allowed during the ceremony inside the building, so instead family and friends gathered outside when the ceremony was over.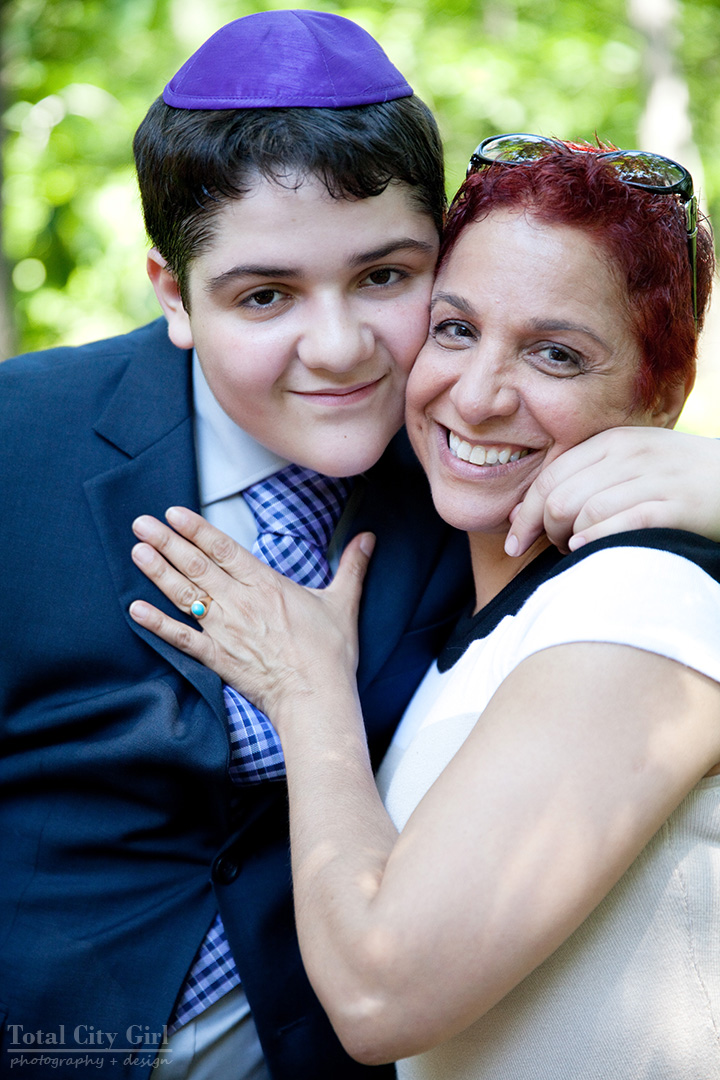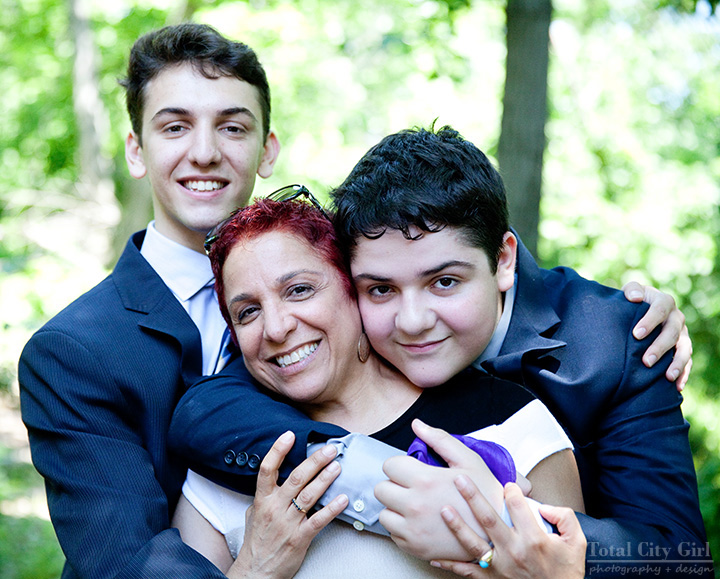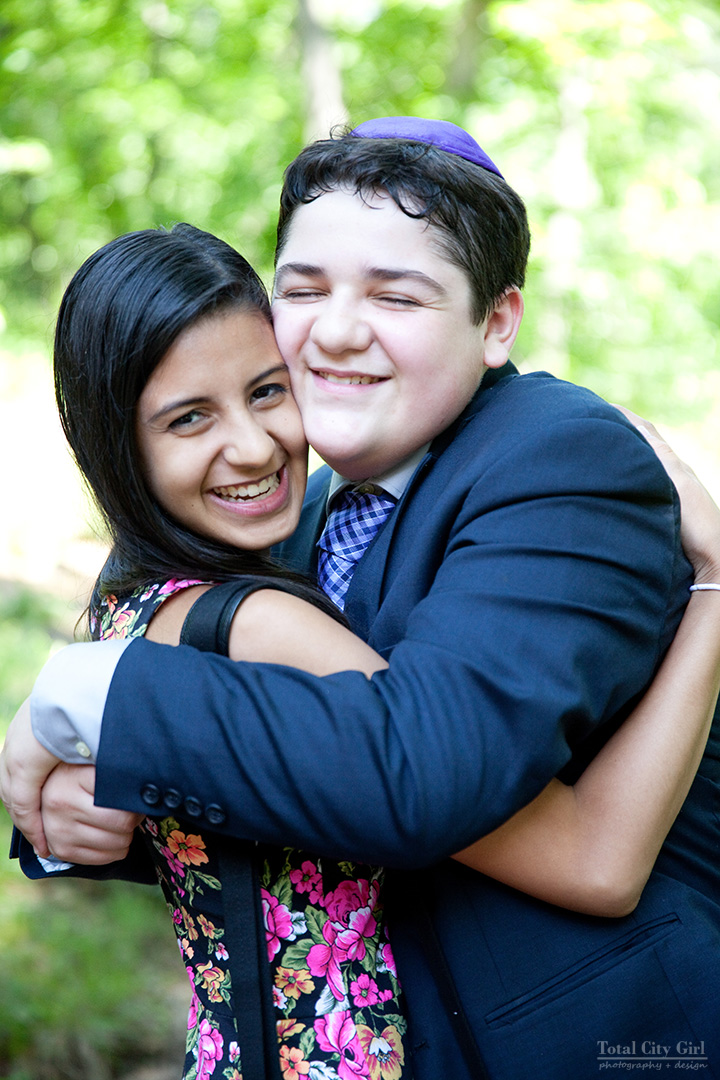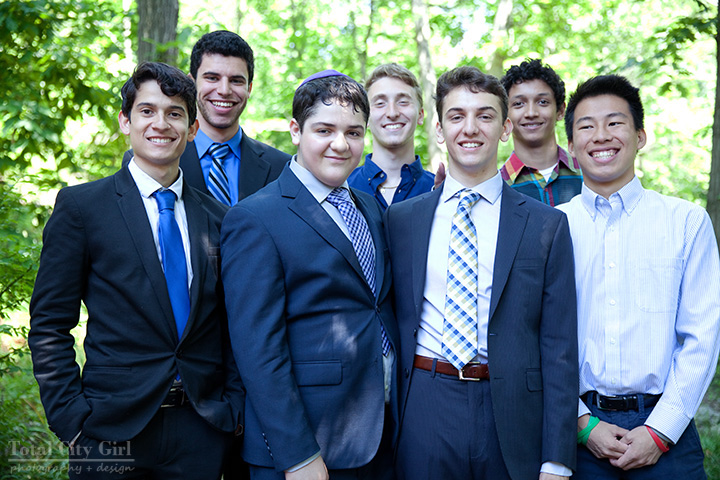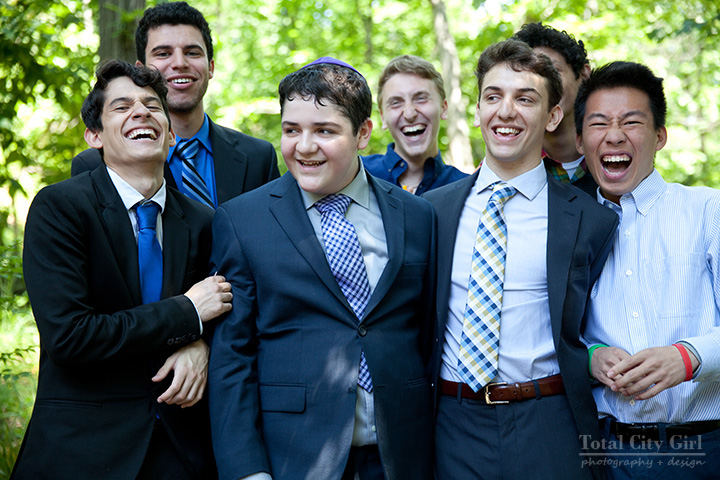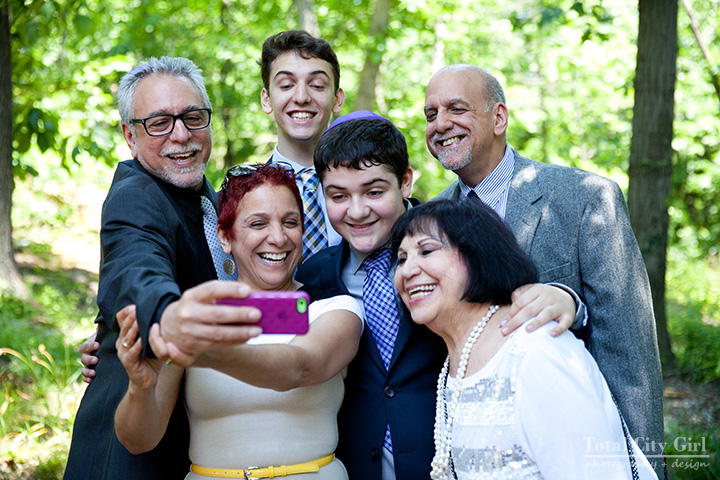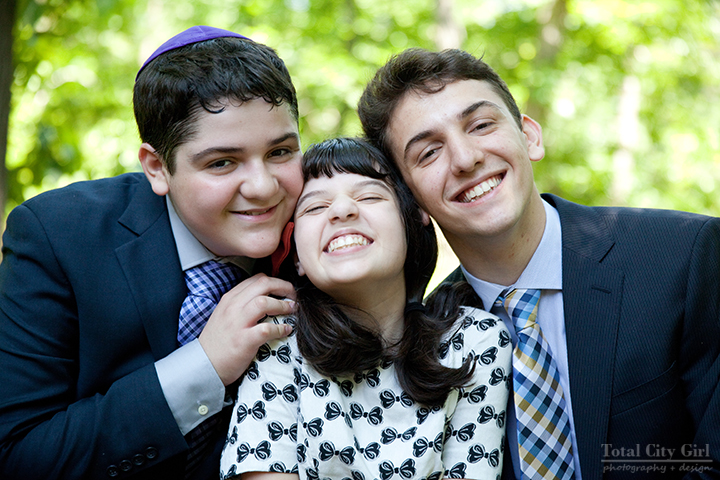 The next day the reception took place at Beckwith Pointe – a catering hall along the Long Island Sound in New Rochelle, NY.  The view was really pretty.  We were even able to walk out along this rocky path to get some outdoor shots.  I definitely needed help walking!  Didn't want to drop my camera!!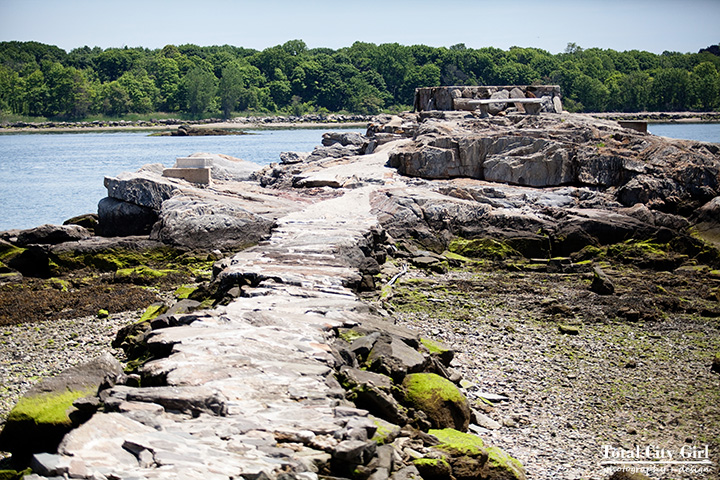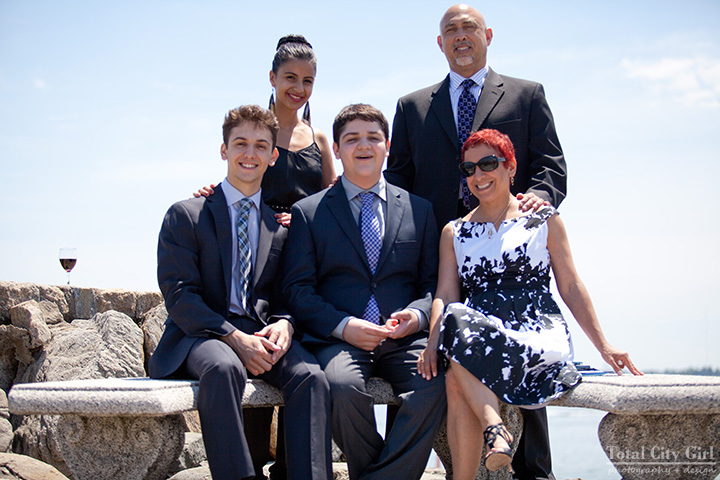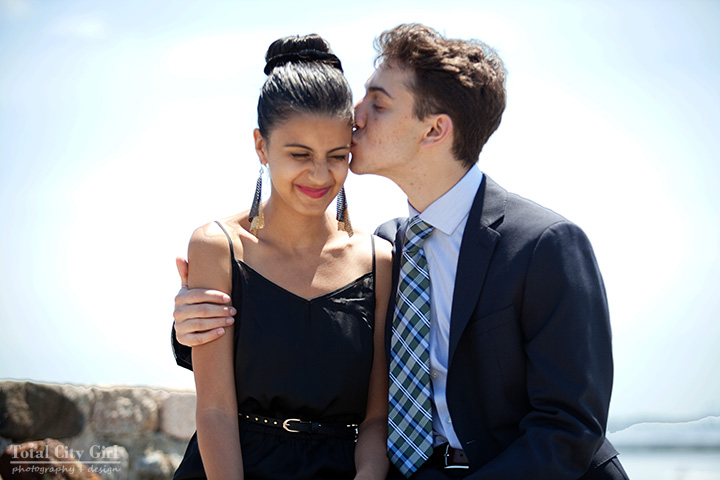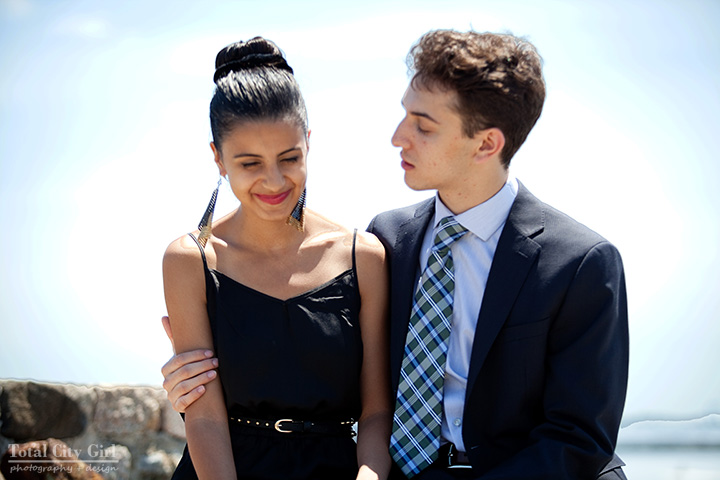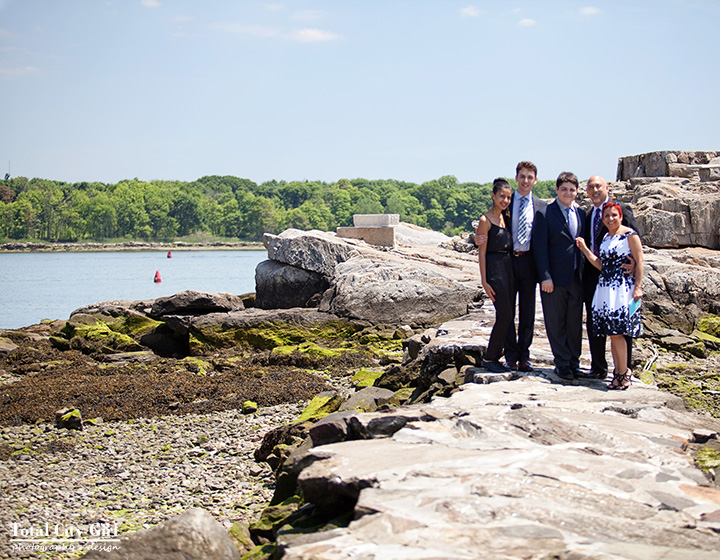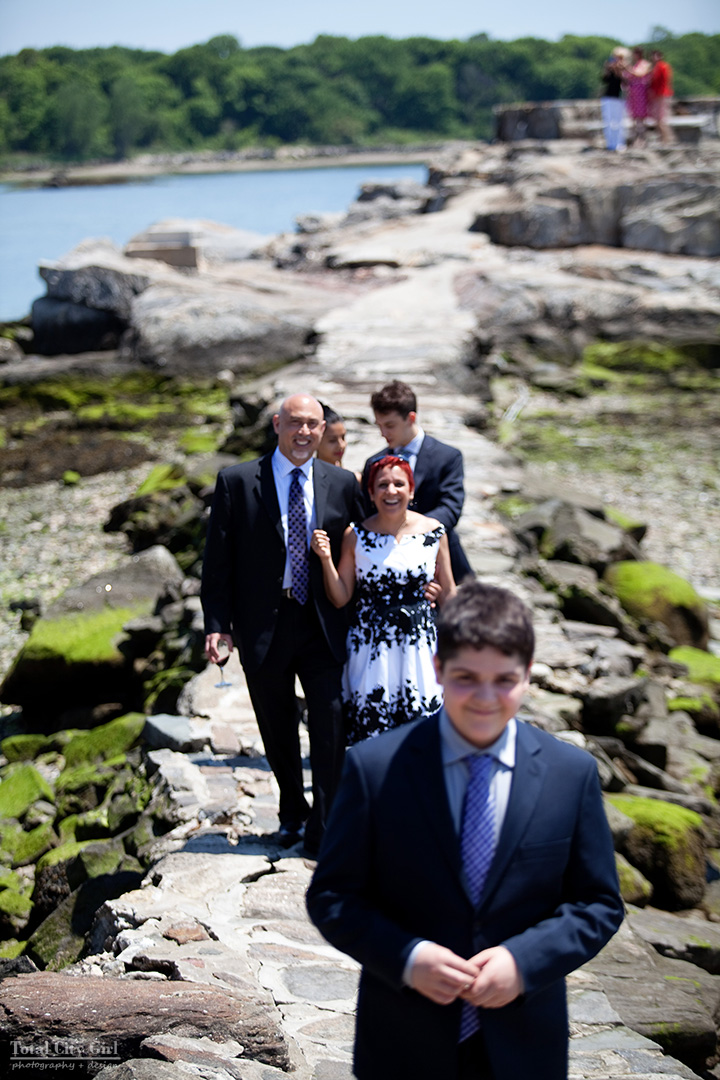 We took more photographs inside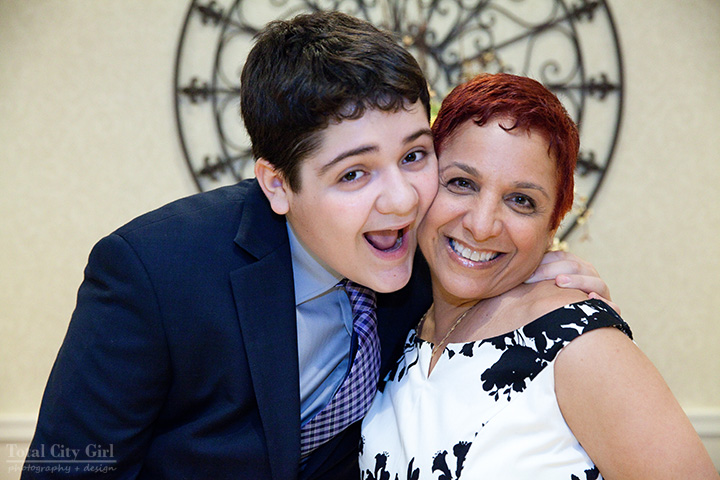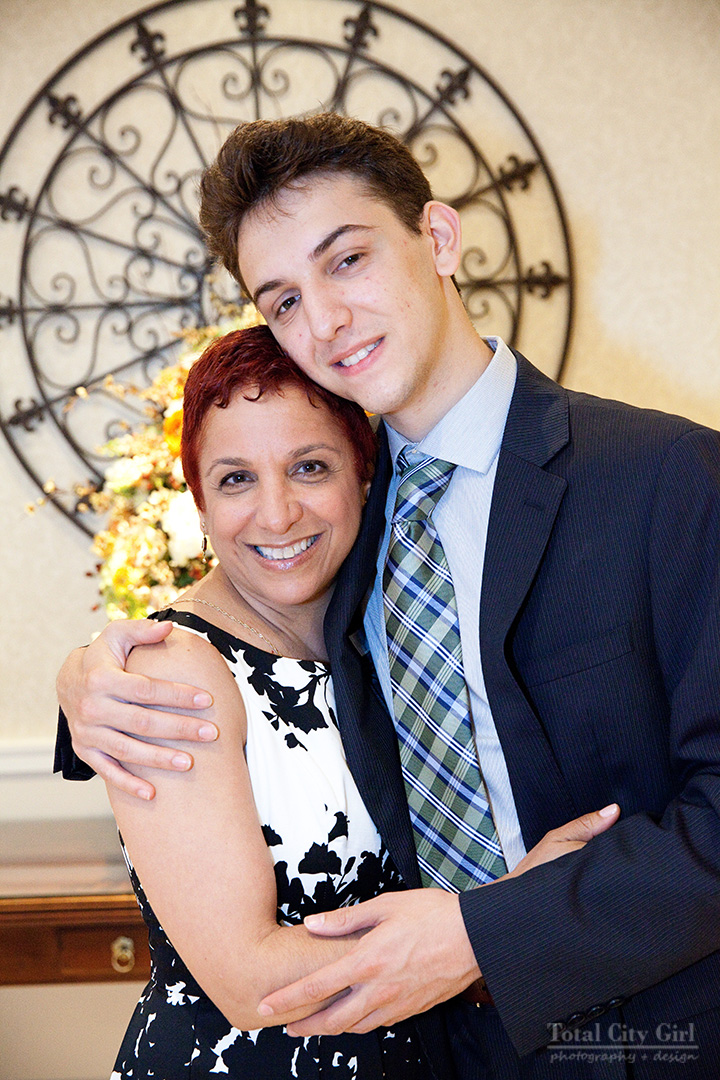 and then the festivities began!  There was the cocktail hour, challah blessing,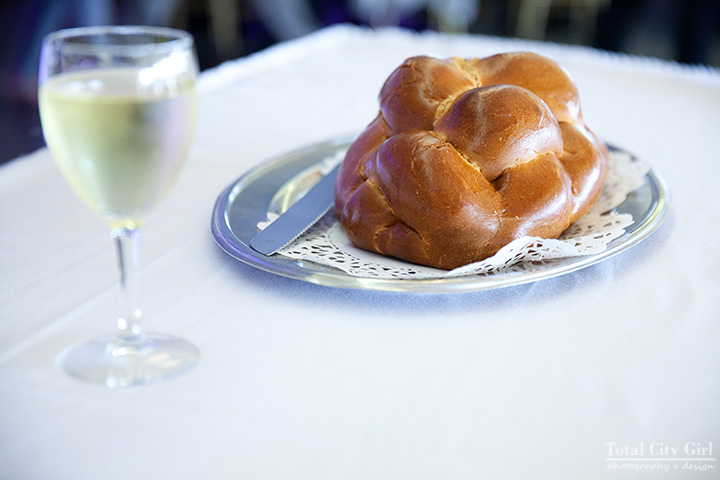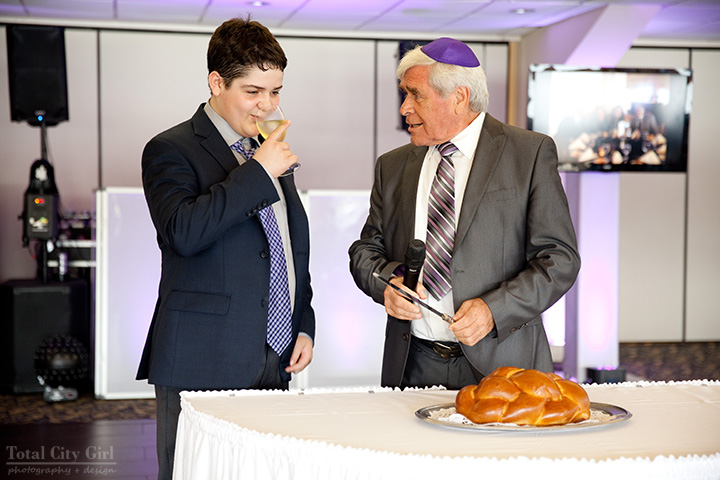 candle lighting,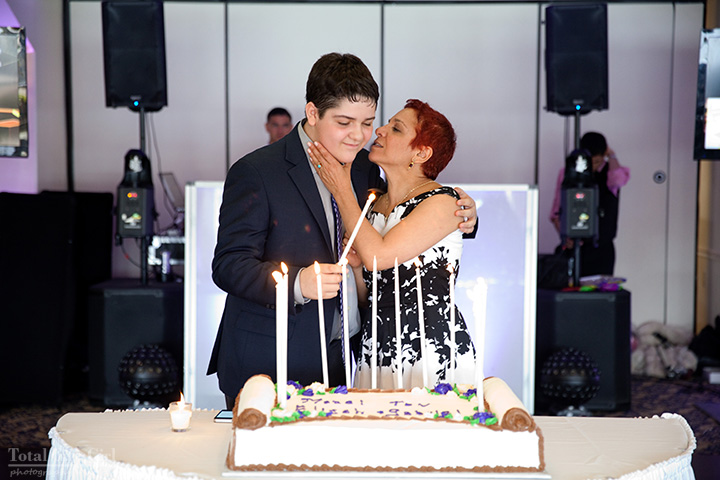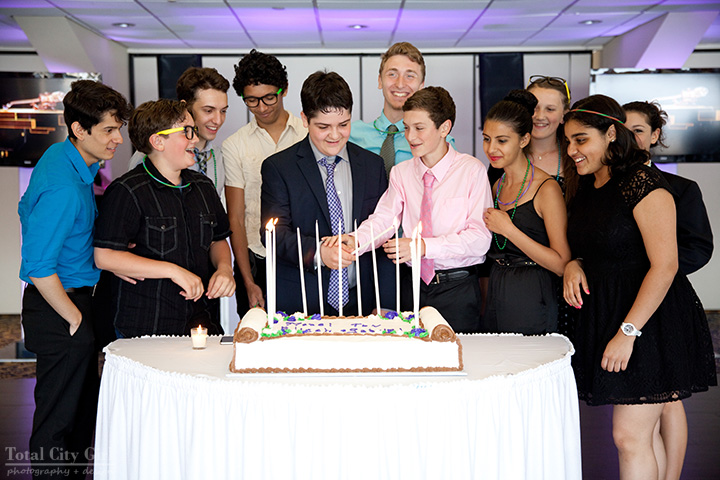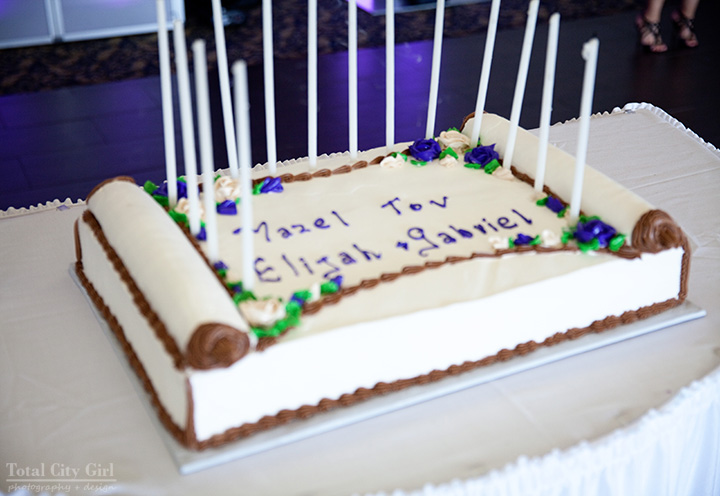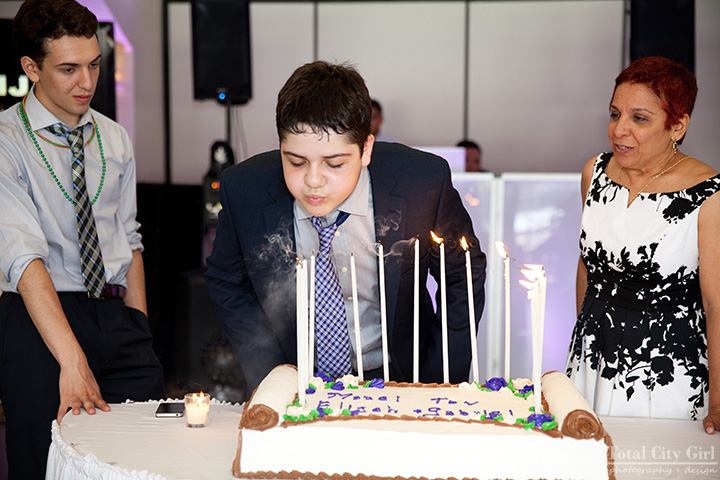 dinner and lots of dancing!  The DJ crew from Don't Stop The Music was so much fun and really knew how to get the crowd going without being annoying.  They were really fun to watch as well with their fun dance moves.  They were definitely more than just playing music and handing out glow sticks.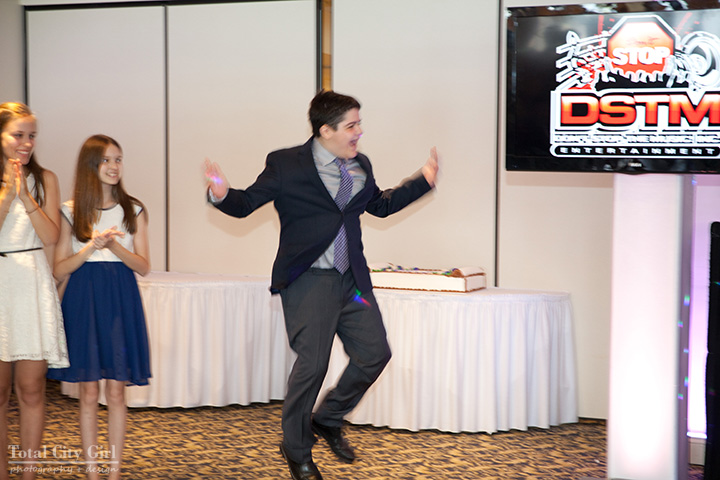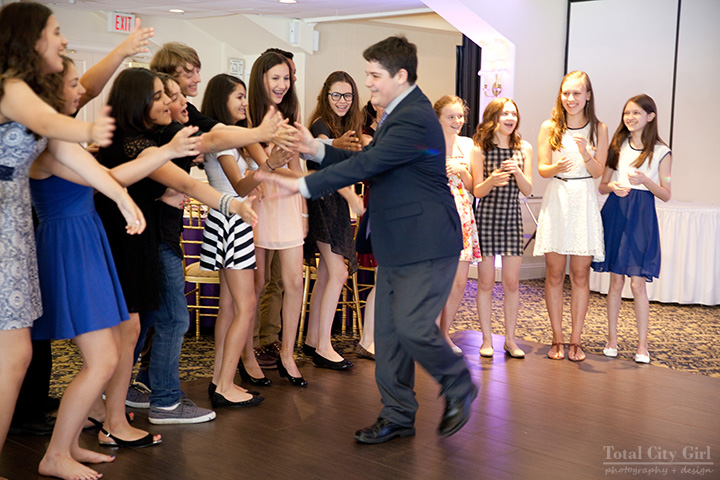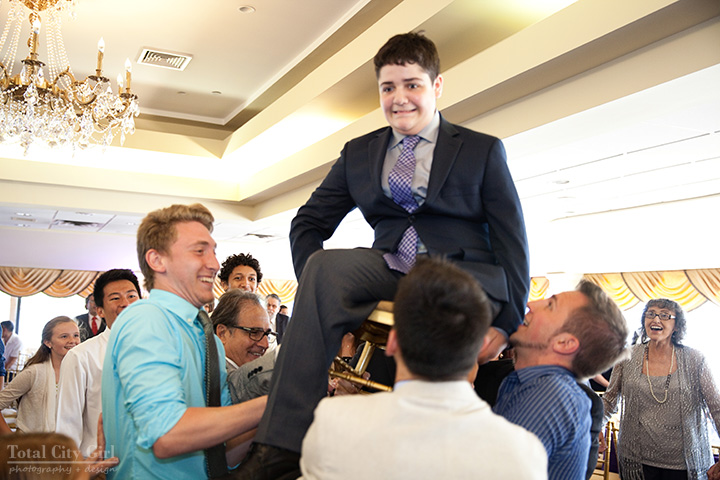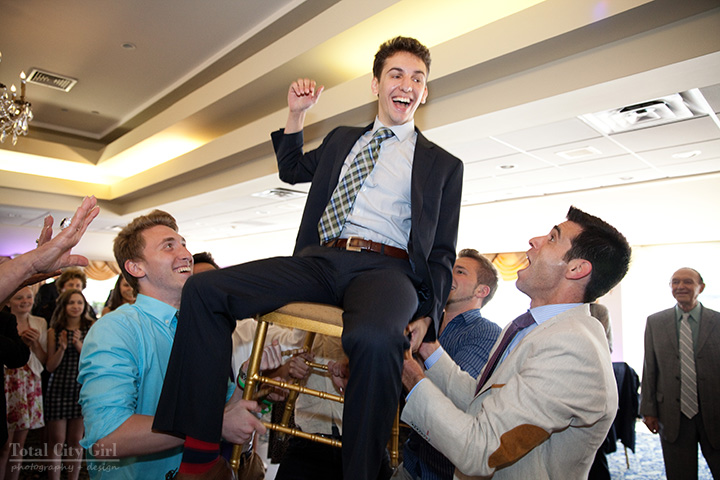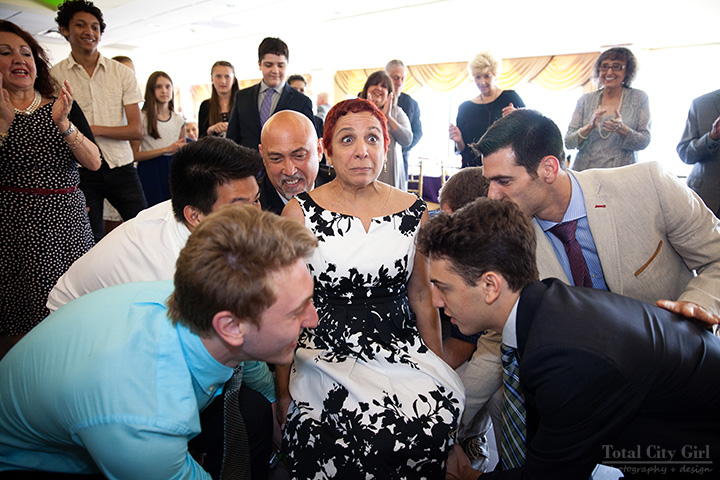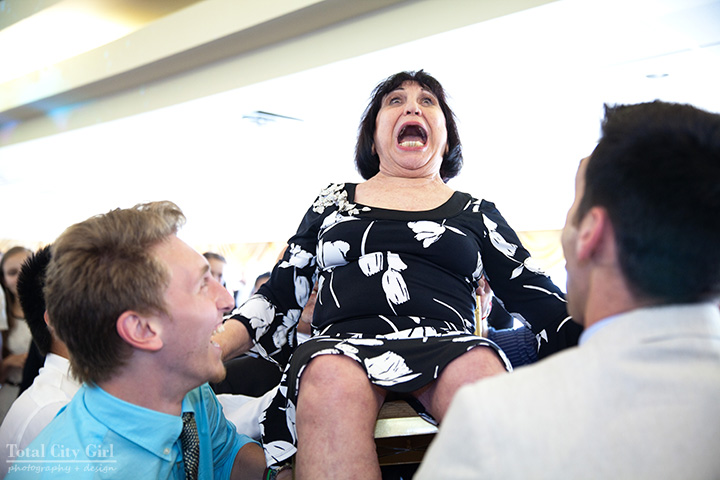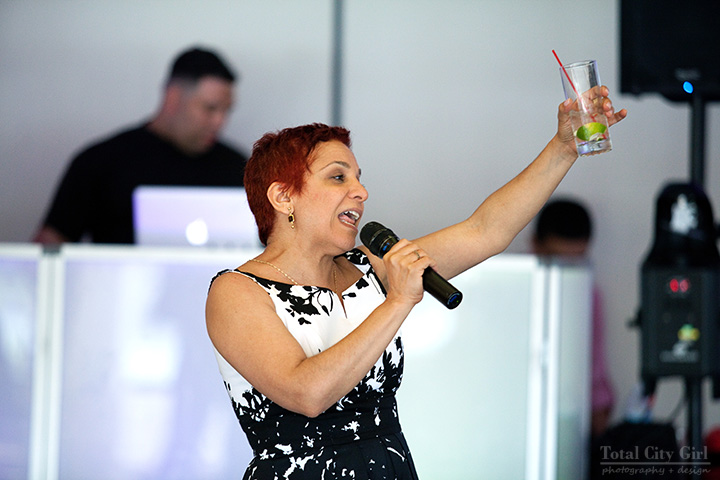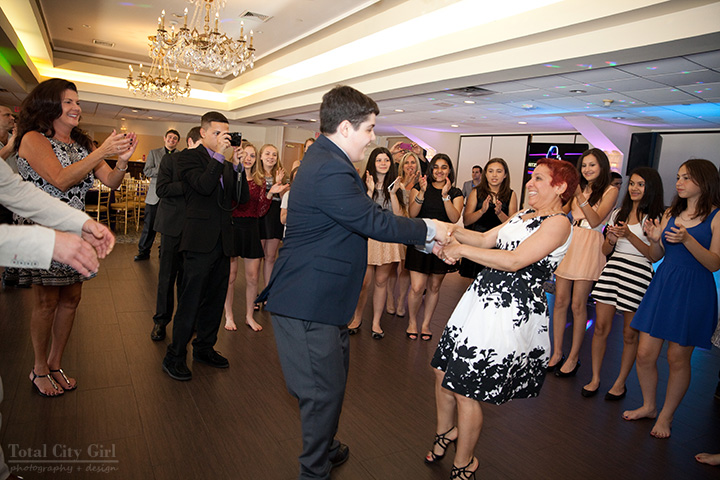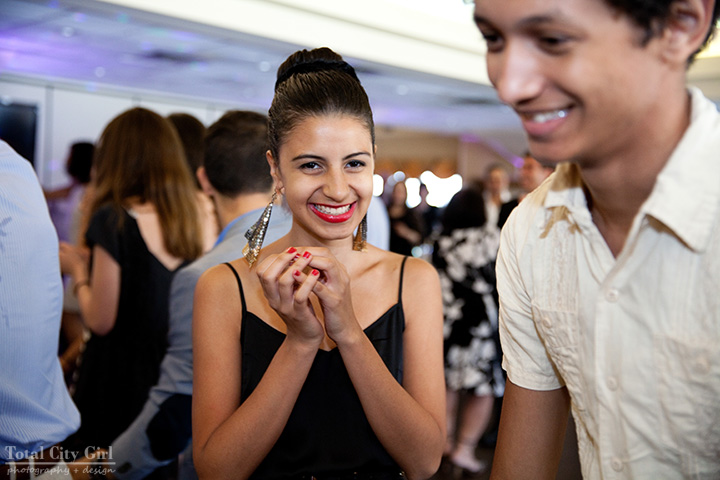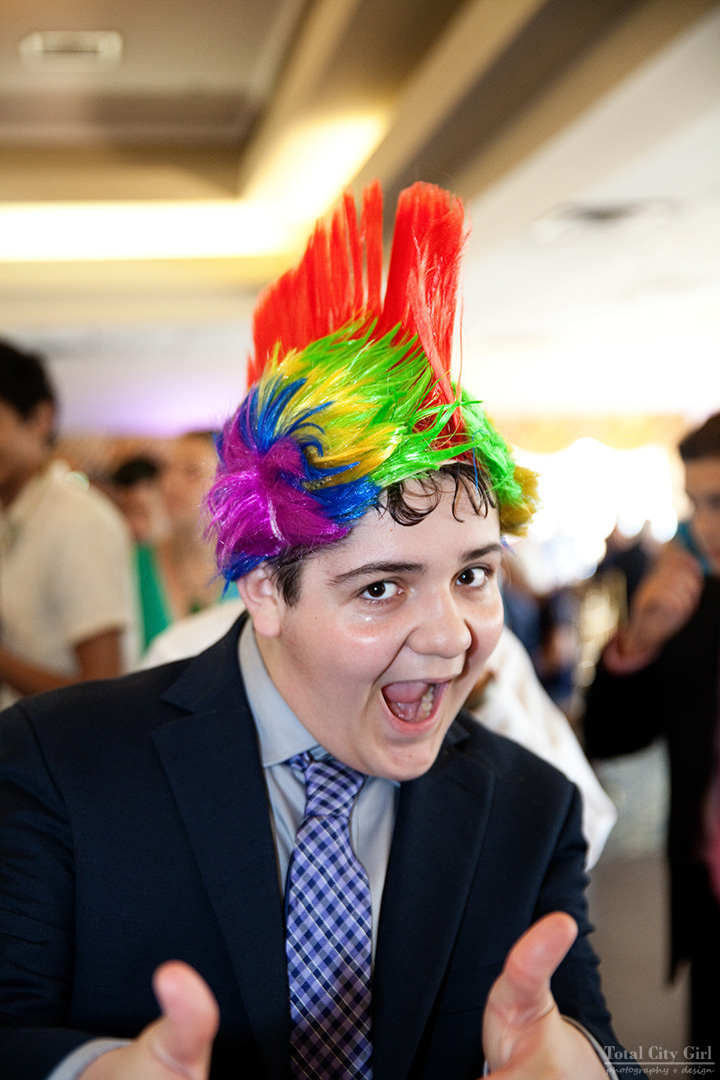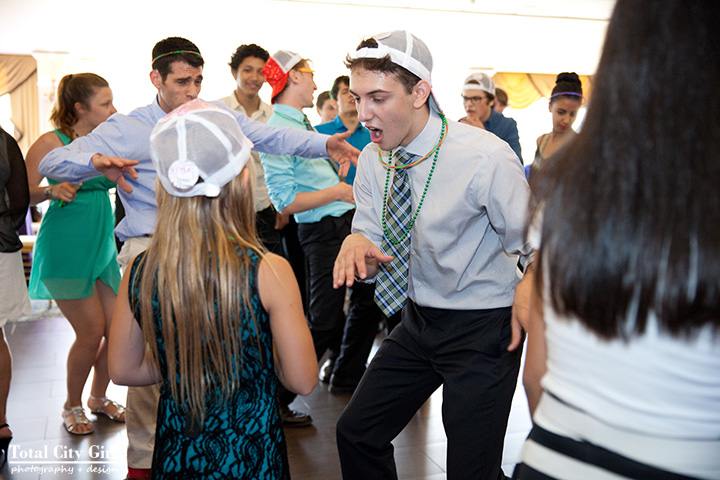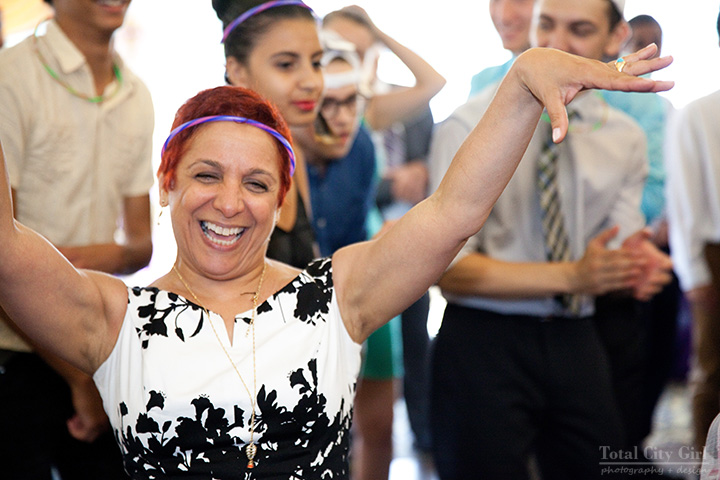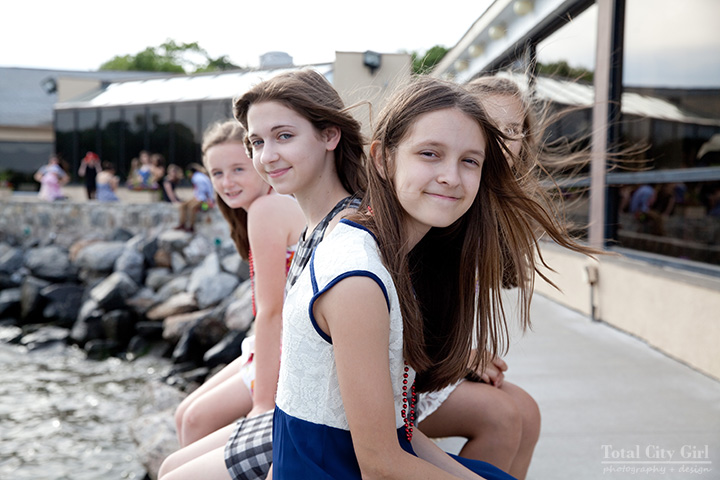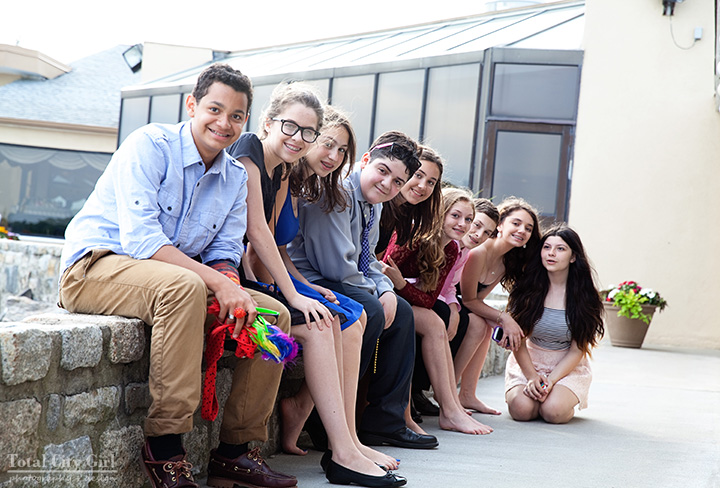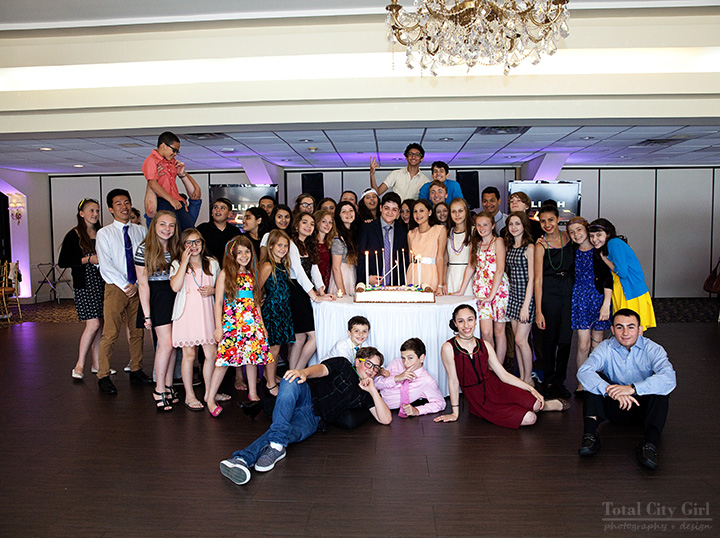 This Bar Mitzvah had a more personal meaning to me.   Elijah, his mom and brother are our close family friends!  My family was there as guests and got to see me "in action".  I played the "guest" role only twice – during dinner and when we were asked to light one of the candles.  It was my pleasure to be able to photograph Elijah's special day!
Are you in the planning stages of your son's or daughter's mitzvah?  Contact me to see about documenting your special event!