I've been seeing this dish make it's way around the internet and I finally thought – OK – let me try this! It sounds good and easy so why not?!?
So the thing with this dish is the "rice" is actually cauliflower! There is no actual rice but because of the texture and the taste, your brain is tricked into thinking it's rice.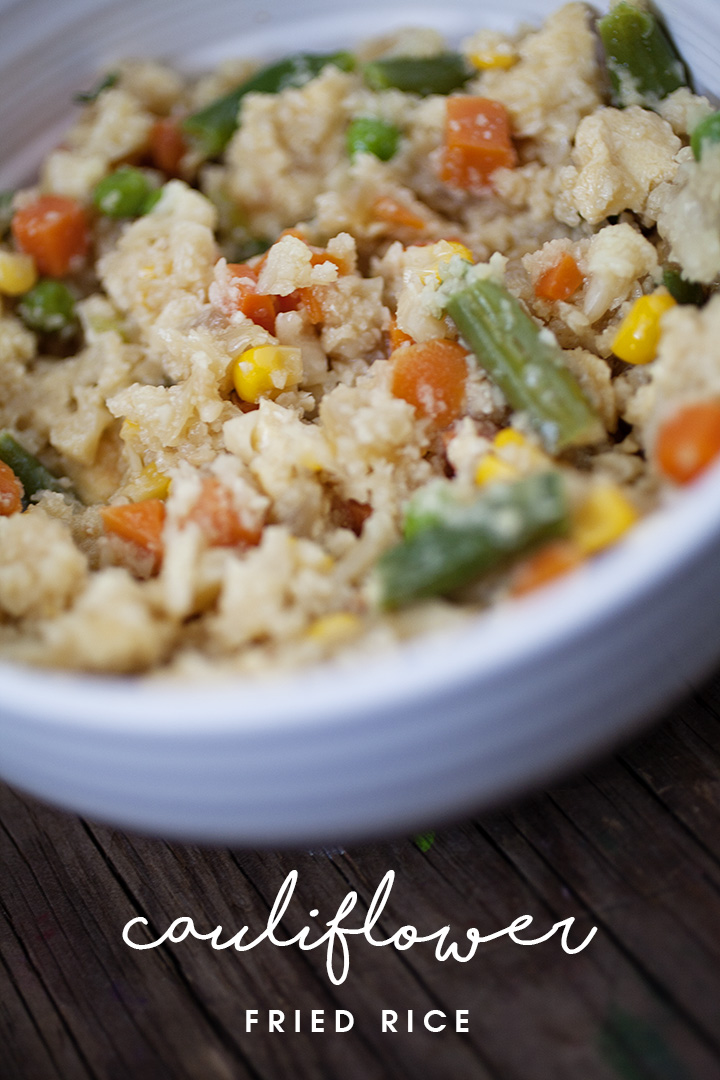 Ingredients:
1/2 diced onion
1 clove chopped garlic
about 1/2 inch of freshly grated ginger
1 head cauliflower chopped finely
soy sauce
kosher salt (to taste)
1 bag frozen mixed vegetables
1 scrambled egg
2 chopped scallions
Canola Oil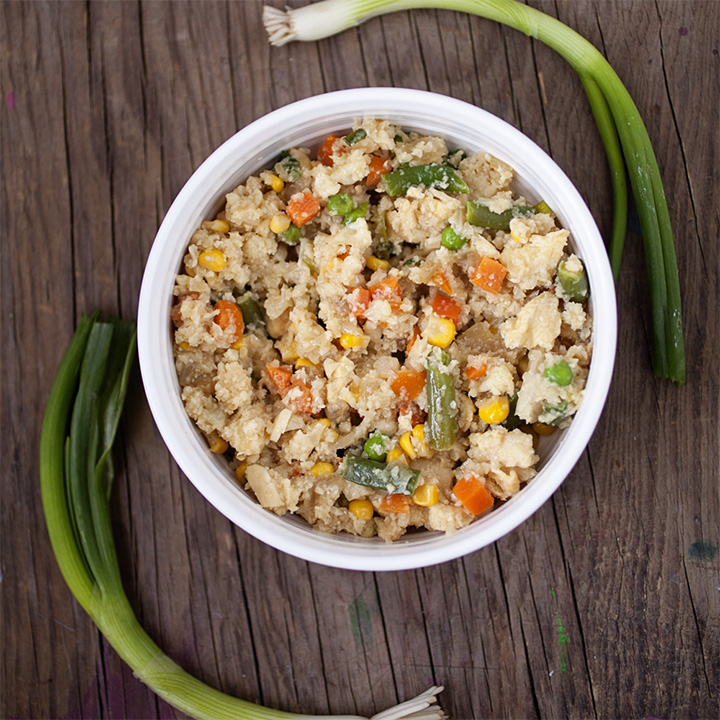 Here are the steps but sorry – no photos this time
Prep all the vegetables

Dice the onion, grate the ginger, chop the garlic
Clean and chop 2 scallions.
Wash and chop the cauliflower into tiny pieces – you can either do this by hand or in a food processor

Saute the onion, garlic and ginger in a pan with some Canola oil
When the onion gets translucent mix in the cauliflower and cook for a few minutes
In a separate pan cook a scrambled egg
Add a bag of frozen mixed vegetables to the cauliflower mixture and cook for a few minutes.
Add in some soy sauce – do a little at a time and keep tasting to see if it's enough flavor
Add kosher salt to taste – remember the soy sauce is already salty
To the cauliflower mixture, mix in the scrambled egg and scallions.
You're done!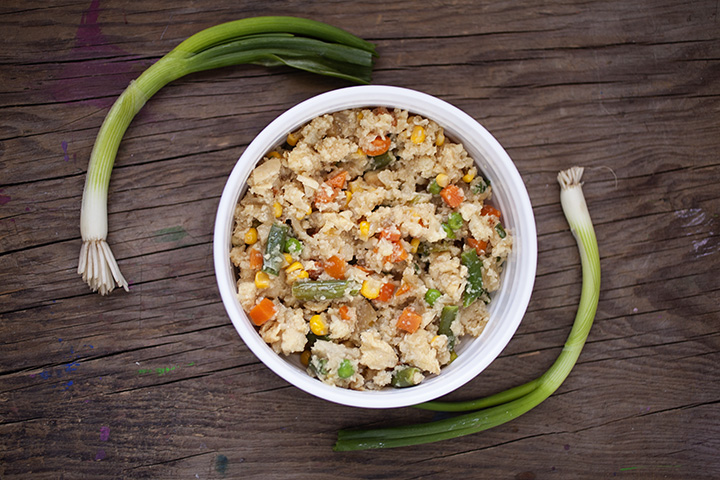 Have you been trying different recipes with cauliflower? What's been your favorite?