Cauliflower seems to be the new IT vegetable these days.  I keep hearing about so many different ways to make it.  Normally I just roast it in the oven with some olive oil and salt but I wanted to try something different.  I've been intrigued by the idea of cauliflower rice and couscous.. Have you heard about this?
I had cauliflower in the fridge so I figured I'd give it  a whirl.  Since I wasn't sure if we'd like it I only used half of a cauliflower.  So here goes…
Start with 1/2 of a head of cauliflower – rinse and pat dry.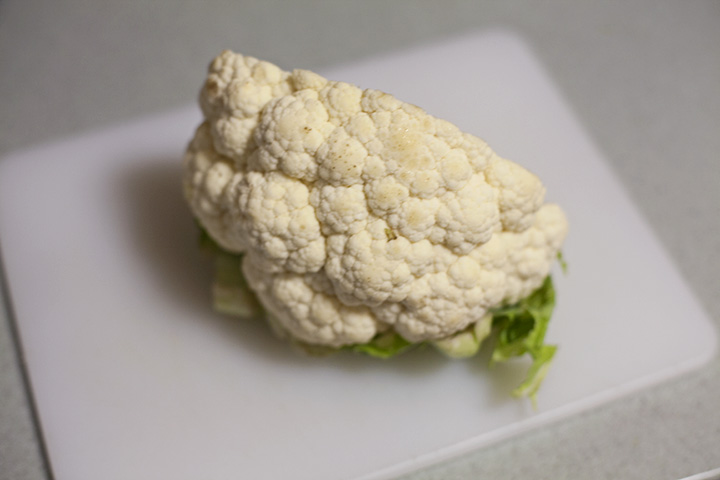 Cut into small pieces.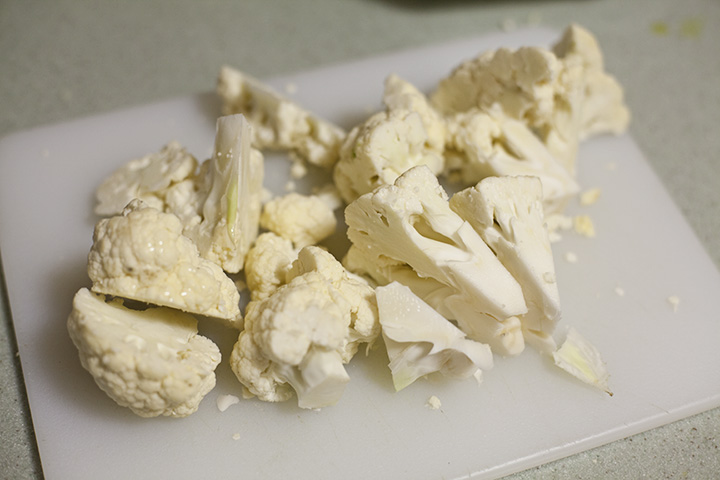 I did this next part in small batches because I noticed it was getting stuck if there were too many pieces in at once.  Put a handful of the cauliflower pieces into the food processor.  Pulse it a few times until it resembles rice or couscous.  Empty it out and repeat until all of the cauliflower is whizzed up.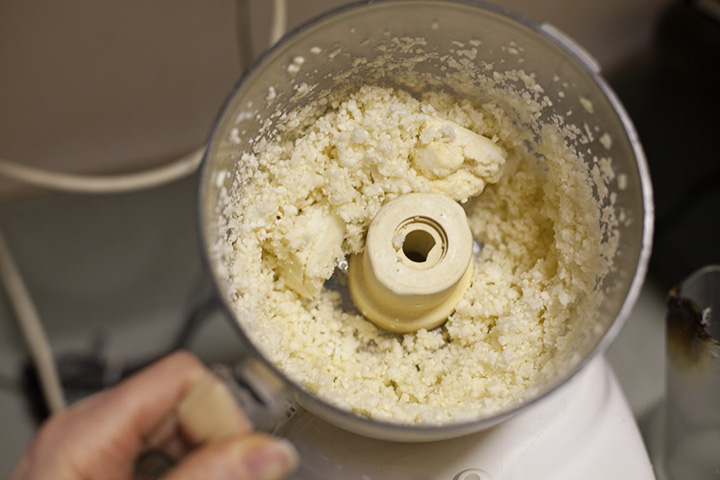 In a pan, sautes 1 clove of chopped garlic with 1 tablespoon extra virgin olive oil.  You want to cook it for about a minute.  Watch ti because garlic cooks and burns really quickly.  Add the cauliflower "couscous" to the pan and mix around a bit.  You're basically heating it up.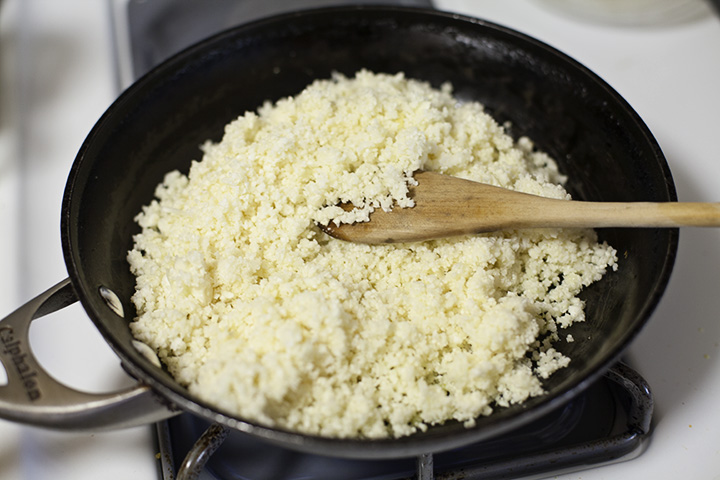 While it's cooking, get one scallion and a tablespoon or so of fresh dill.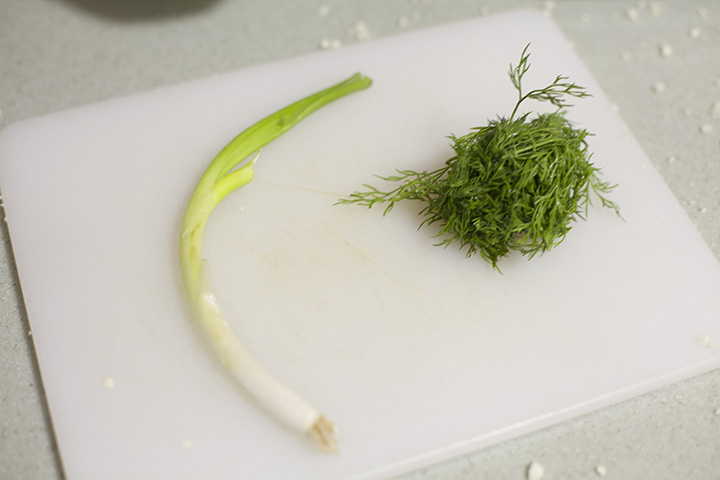 Chop them both up and add to the pan.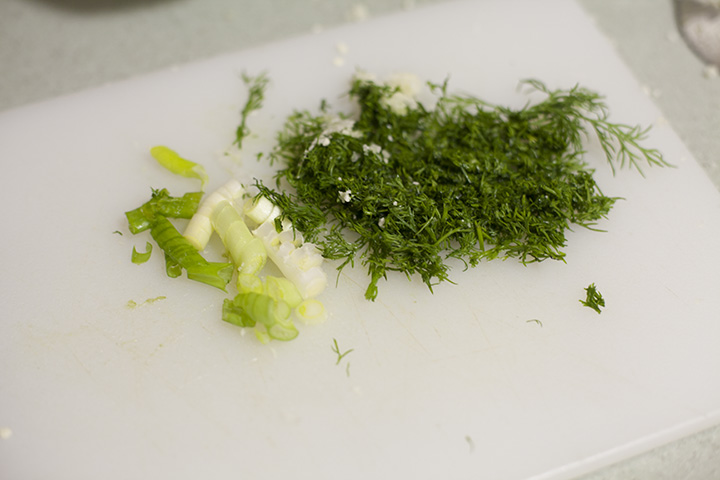 Mix around and add 1/2 teaspoon kosher salt.
Squeeze in the juice from 1/2 lemon.  Mix again, taste for seasonings – add more salt if necessary.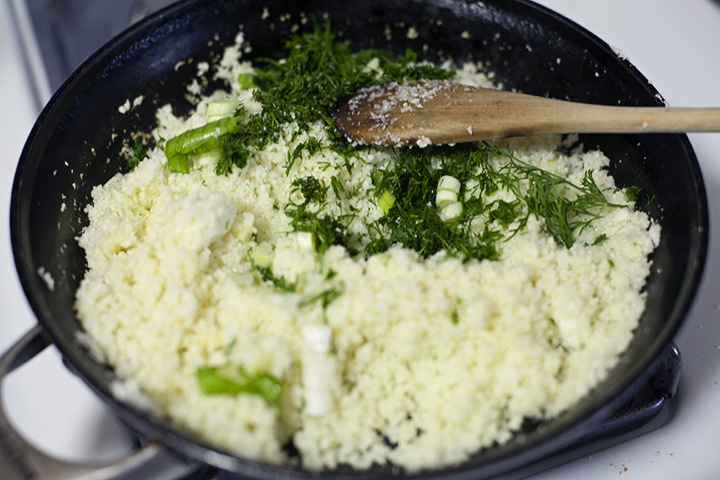 You're done!  Only takes a few minutes to prepare and cook!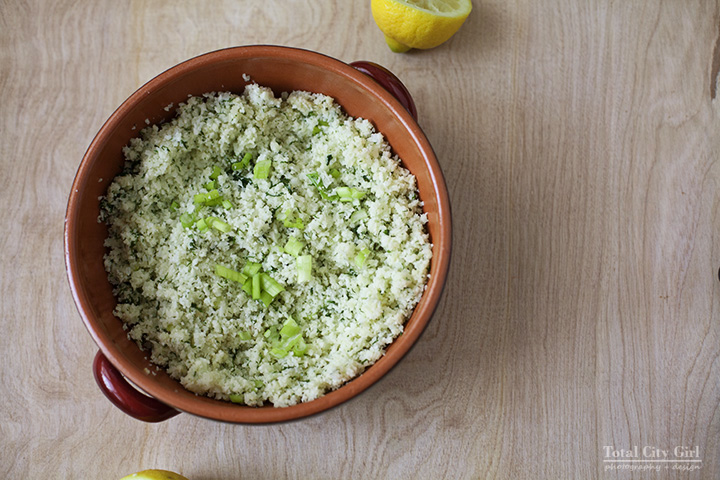 It's really crazy how it feels exactly like couscous in your mouth.  It's not even an overpowering cauliflower taste – your brain WANTS it to taste like couscous!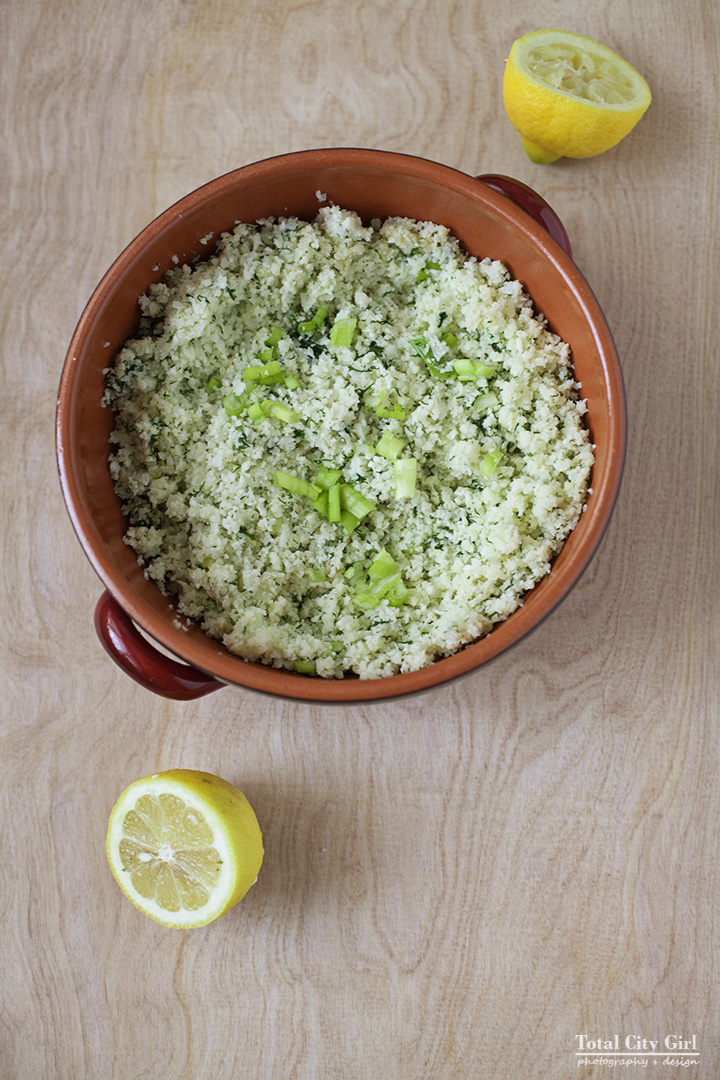 I'm happy to report that my family liked it so I used the other half of the cauliflower and made it again for lunch today.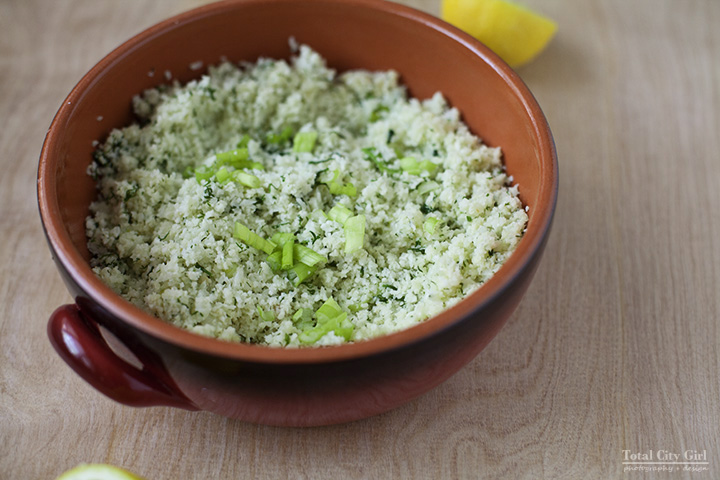 You can also try eating it raw. In that case I would skip the garlic.   I think the raw version would be interesting – the cauliflower would just be a little grainier.  Makes for a great lunch or side dish for dinner.
Let me know what you think and if you'll try it.
Ingredients:
1/2 head of cauliflower
1 clove garlic chopped
1 tablespoon extra virgin olive oil
1/2 teaspoon kosher salt + more to taste
1 scallion chopped
1 tablespoon chopped fresh dill
juice of 1/2 of a lemon