With the onset of Fall, we're in big time apple picking season here in NYC.  Many of us are also celebrating Rosh Hashana – the Jewish New Year with apples and honey symbolizing a sweet new year.  We're in the middle of  a 4 day weekend here.  The girls love any excuse for school to be closed!
Over the summer apple fritters was one of the recipes I made with the camp kids during culinary week.  It was really good so I made them at home shortly afterwards and the girls loved them!  So did I for that matter.  If you're looking to make something YUM with all the apples you'll be picking, try this easy recipe.
If fried is not your thing, stop reading now.
However if you're all about sweet deliciousness then keep reading….
First thing you need to do is make the batter – it will end up being the consistency of pancake batter which may seem too thin but it actually does come together.
Mix the dry ingredients which include:
3/4 cup all purpose flour
1 tablespoon sugar
1/2 teaspoon baking powder
Wet Ingredients include:
1/2 cup milk
1 large egg
1 tablespoon melted butter
Mix all the dry ingredients together, whisk all the wet ingredient together.  Combine and set aside.
Now get your apples ready – 2-3 apples (tart preferably) but whatever you have will work – peeled and cut into small chunks.
Mix the apple chunks into the batter.
I used a small ice cream scoop to scoop up the batter.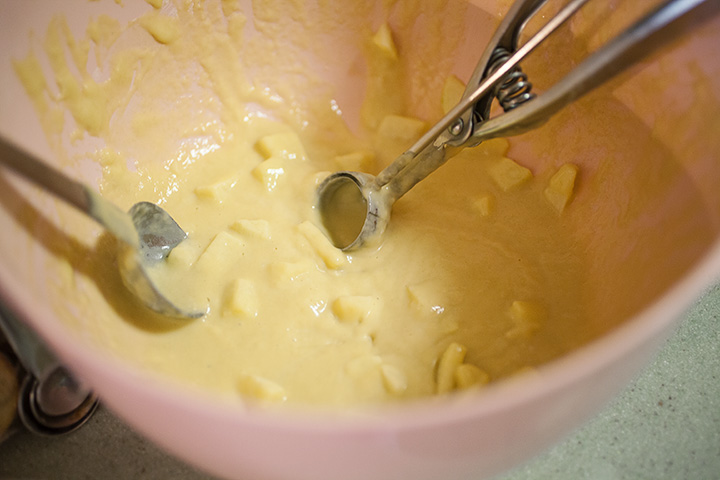 Heat up oil in a small or medium pot.  I filled the pot halfway with Canola oil.
When it heats up, scoop the batter carefully into the hot oil and let it cook.  You have to watch over it. Once one side turns golden brown, flip it over to cook the other side.  It goes pretty quickly.  Cook in smallish batches so as not to overcrowd the pot.
Drain them on a paper towel lined plate and sprinkle with powdered sugar.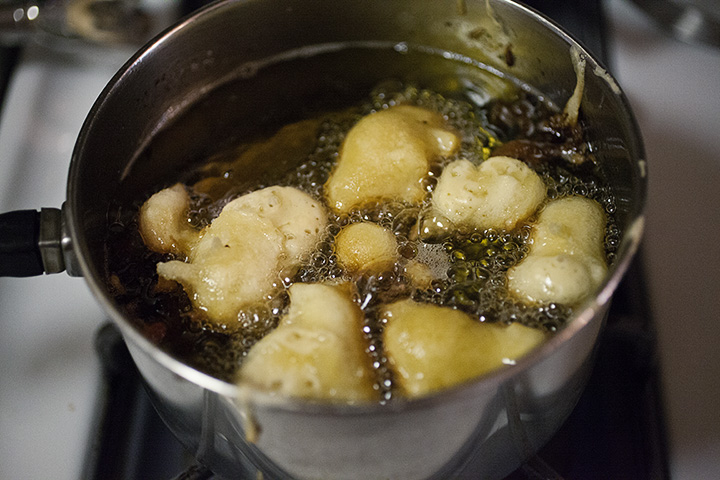 How amazing does this look?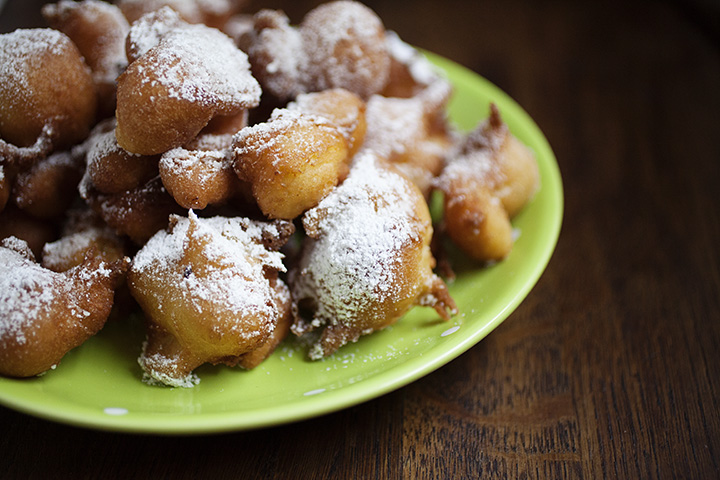 Bring on that powdered sugar!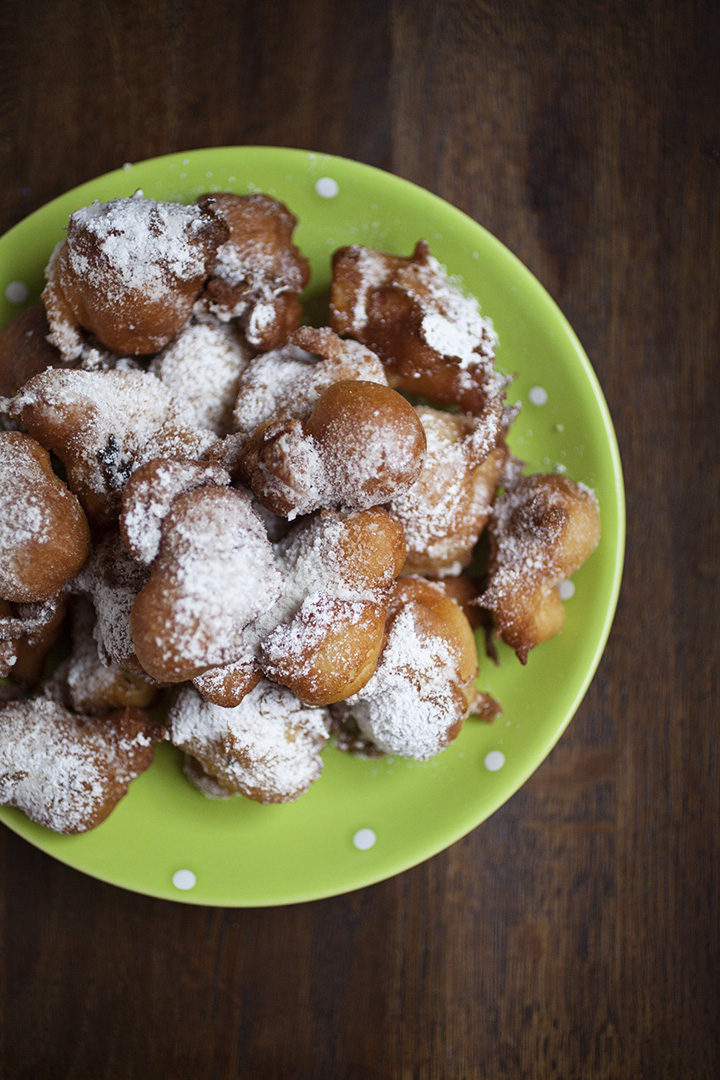 It's kind of like an apple flavored zeppole and you know those are great!
I have to be honest – my girls were a bit hesitant in trying these.  Not sure why. It took a bit of convincing but once they tasted it I couldn't make them fast enough!
This is something you have to make and eat right away – not  a make ahead kind of recipe so plan accordingly.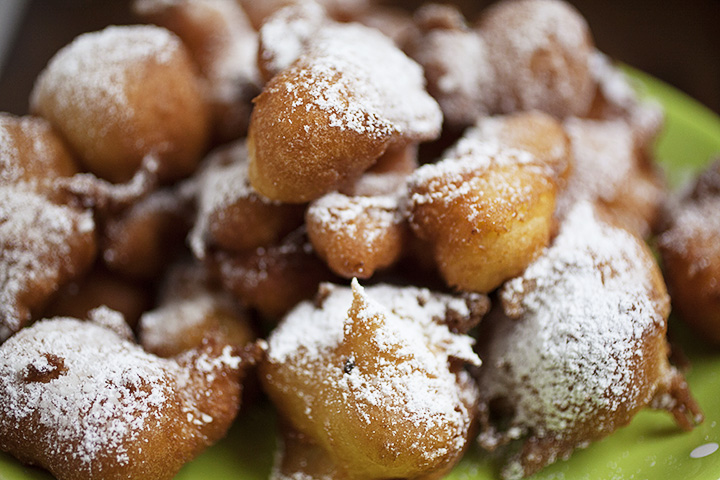 Let me know if you try these and also tell me some of your favorite apple recipes.