I get daily e-mails from this website called Digital Photography School.  Lots of great info!  If you haven't been to their site I highly recommend it.  So each weekend they do a themed photography challenge and each week I say I'll submit but never do.
Until this weekend!  The theme today is Portrait Of A Child – my FAVORITE subject!
This is  a recent photograph of my daughter.  She's almost 8.  Awww – she's looking older in this photograph.  Where's my baby?!?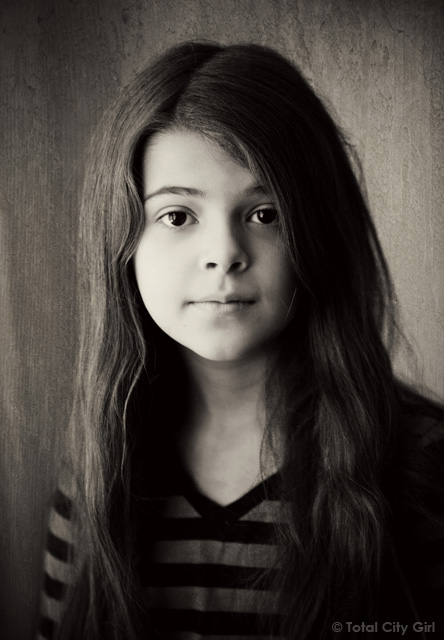 To see the other submissions or to join in, head over to Digital Photography School.