Last night we watched a Halloween episode of Modern Family.  Love that show!  Always puts me in a good mood.  It's one of the very few TV shows I actually watch – other than cooking shows.
Claire and Phil were split on their idea of Halloween.  Phil wanted over the top, fun and colorful.  Claire on the other hand is all about scary, creepy and gore.  I'm on the Claire team for this one!  Halloween is one of my favorite holidays and even though I have kids, I love a scary Halloween!  The creepier the better.  My favorite costume was in the prekid days when I was a corpse bride.  Ultra creepy!!
I was inspired to design 2 Halloween cards this year…
The Claire version… ( I used a photograph of a spiderweb I shot as the background here)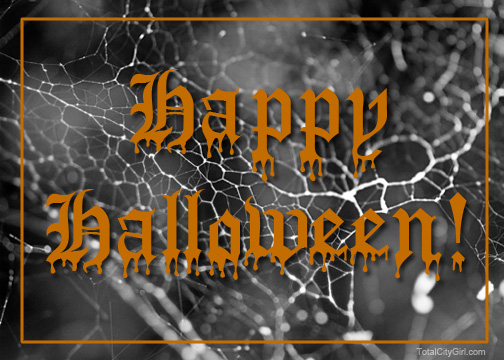 And the Phil version…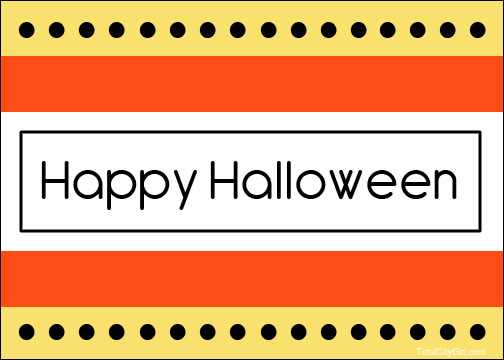 Pick the one you like, download and email to your friends or post on facebook!
Click to download – Claire or Phil.  Then right click and select Save Image As.
What kind of Halloween do you like?