My first recipe of 2016!! Getting back on track with the posting here.
Back in November I went to my friend's special milestone birthday party.  It was fun having a night out and socializing with close friends.  The party was at her house and to make things easier she decided to hire a caterer.  There was even a coat check person!  So cool!
There were servers that walked around with platters of food.  Isn't party food so exciting?!?  I tried almost everything (except any of the fish choices) and my favorite was a balsamic drizzled fig and goat cheese quesadilla.  Wow!  So good!  I knew it was something I would try and recreate at home.
I wanted to switch it up a bit by using brie instead of goat cheese.  I like how brie gets all gooey when it's heated and the pungent taste would balance well with the sweetness of the brie.
This is a super simple recipe with only 4 ingredients!  Brie, Fig Preserves, Flour tortillas and Balsamic Vinegar.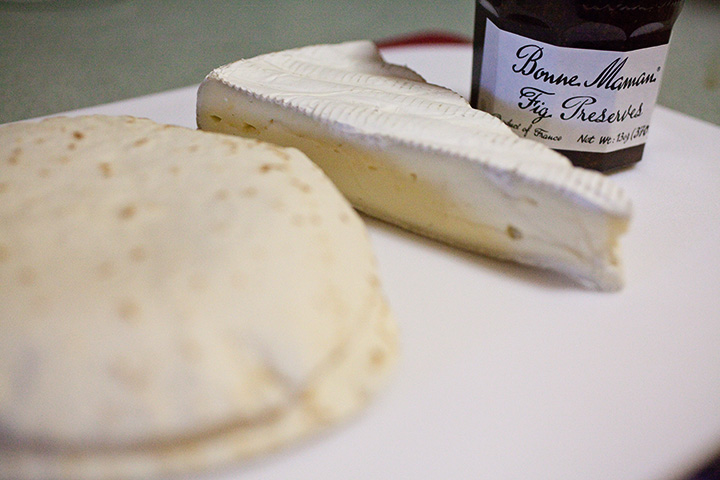 I started by spreading one of the tortillas with some fig preserves.  I cut a few slices of the brie – you don't need to overdue it.  Also, I don't like the white skin that comes on brie so I cut it off but if you like it by all means keep it on.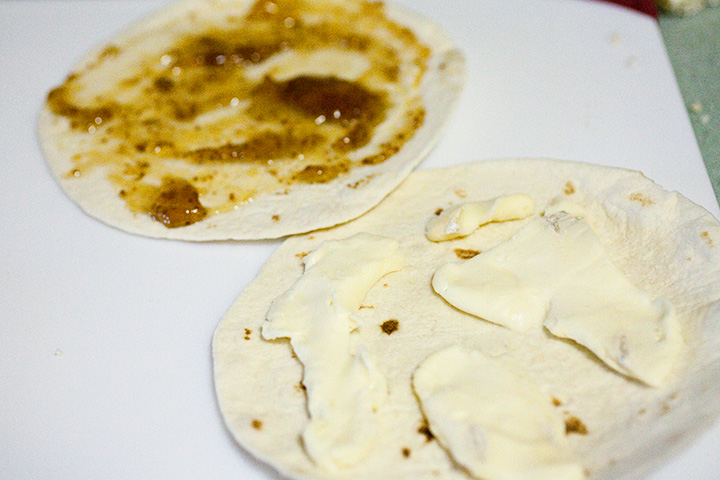 Put the 2 sides together like a sandwich and heat up a pan with a little bit of canola oil.  Ooops I lied ~ there's a 5th ingredient!  Once it's hot put the tortillas in the pan.  Let it cook for a few minutes and then flip it to the other side so they are both crispy and golden.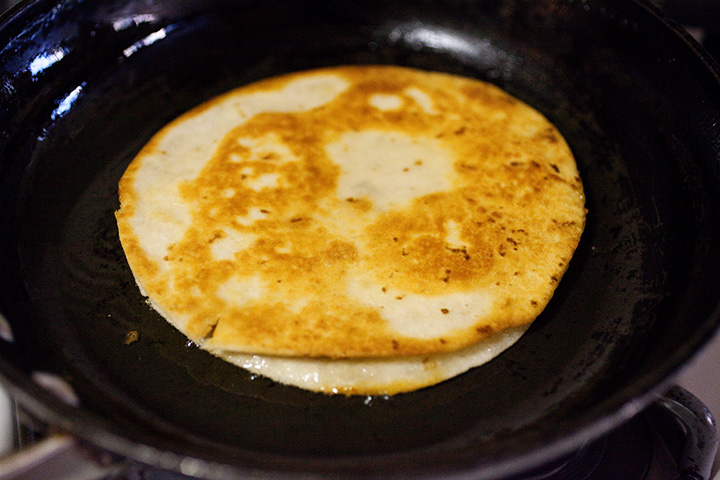 In a separate pan, while you're waiting for the quesadilla to cook, heat up some balsamic vinegar.  I stared with about 1/4 cup.  When it heats up it reduces and thickens like a syrup.  I think I ended up with a little over a tablespoon or so.   Drizzle the balsamic vinegar over the quesadilla and slice it up like a pizza.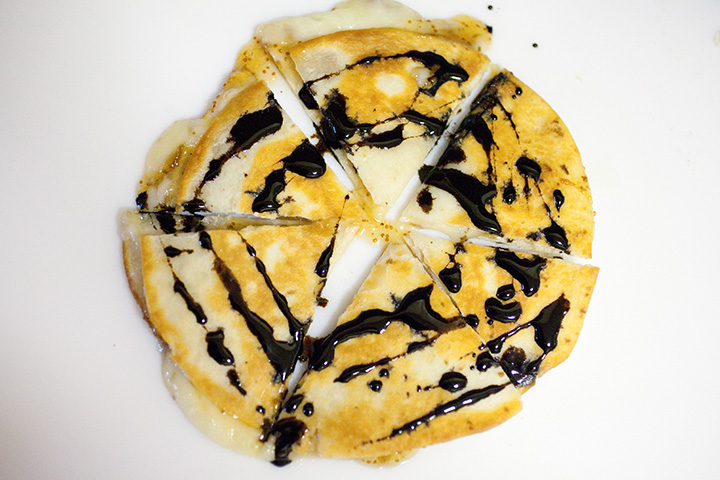 Wasn't that easy?  The flavor combination works really well together.  I agree that this is great for a party, but why wait for that to happen!  A regular old every day lunch sounds good to me!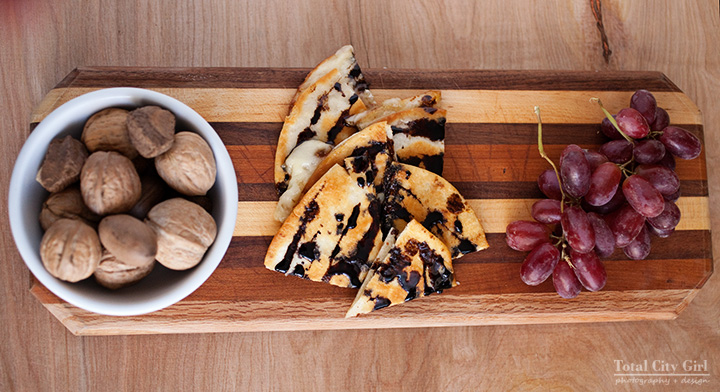 I love how thick and intense the balsamic vinegar gets.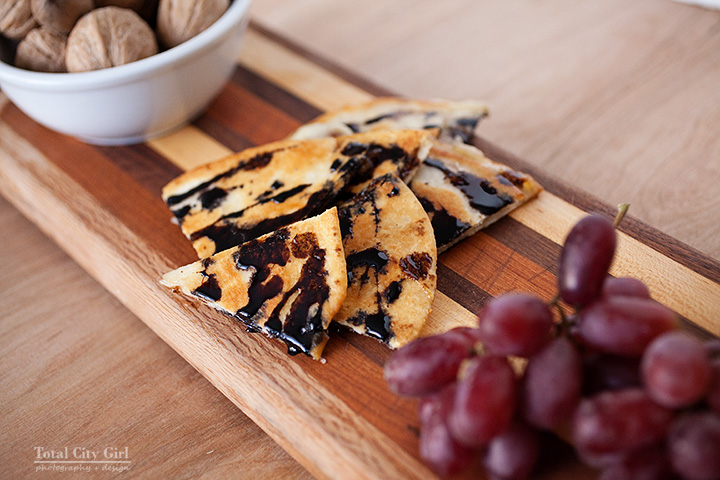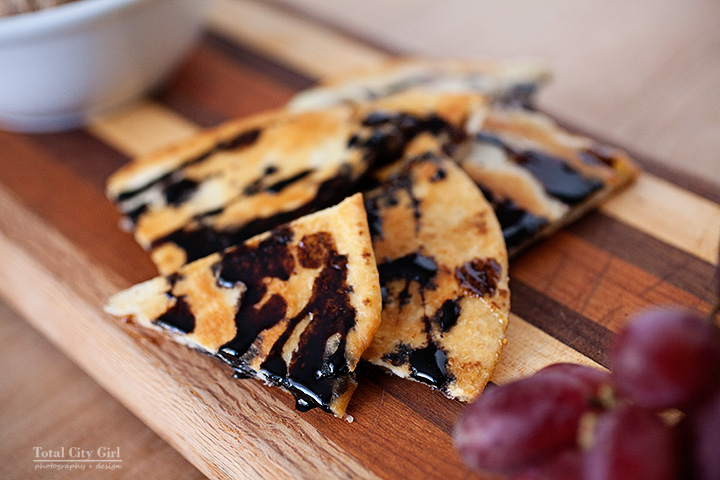 Have you tried any new party food lately?
Would you consider making this for a Super Bowl Party?  Ha!  Totally laughing as I'm typing this!