I'm slowly going through the images from the photo shoot I did in Grand Central last month as part of the B&H Photo Portfolio Development Series.
Here are 2 more from that shoot.
I really like this one by the escalator. They were very patient as we had to wait for the split second when the crowds cleared.  I like how empty it is – it adds to the loneliness feel I was going after.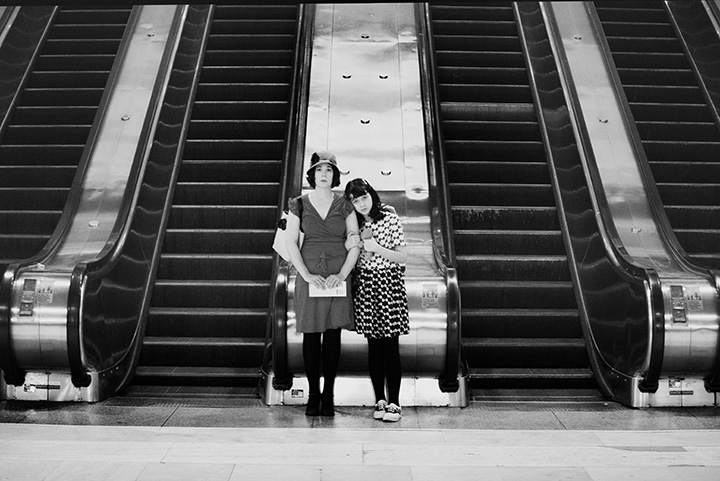 My intention was to have everything black and white but as soon as they put their green coats on, it just seemed like ti needed to be in color.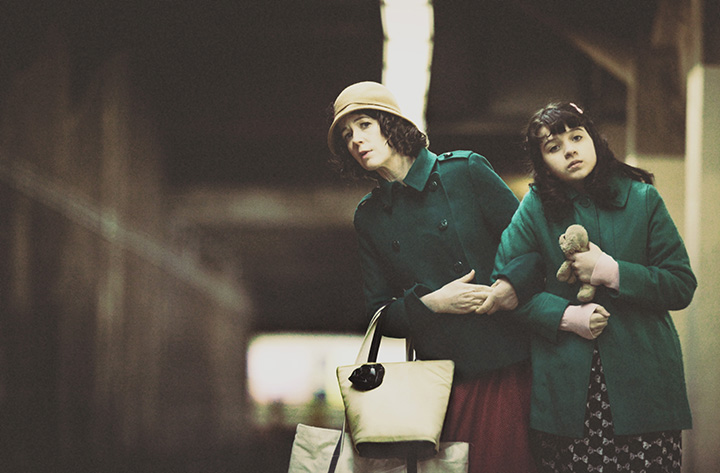 More photos from this session to come!
I'm heading out of town for a few days but will be sure to bring my camera along.  I'm excited to see what I'll be inspired by!
To see more photographs from the B&H Portfolio Development, click here.