This has been a busy Bar Mitzvah season for me.   I photographed 3 in the past couple of weeks plus I have one coming up next week.  I'll be sure to share photographs from all events!
This past weekend was unique because I was both the photographer and a guest.  Our family friend was having his Bar Mitzvah so my girls and husband were also there.  They got to see me "in action" and now know what it's like when I'm photographing an event.
I usually have  a pretty specific outfit that I wear when I'm working – black pants, a specific pair of black shoes, and the top can vary as long as it's neutral, and sometimes a black jacket.
This time since I was both guest and photographer I wanted to change it up and wear a dress.  I recently got  a new dress from a website called eShakti and this was the perfect event to wear it to  It was dressy but comfortable enough to work in.
I asked my husband to take a few photos so you could see it.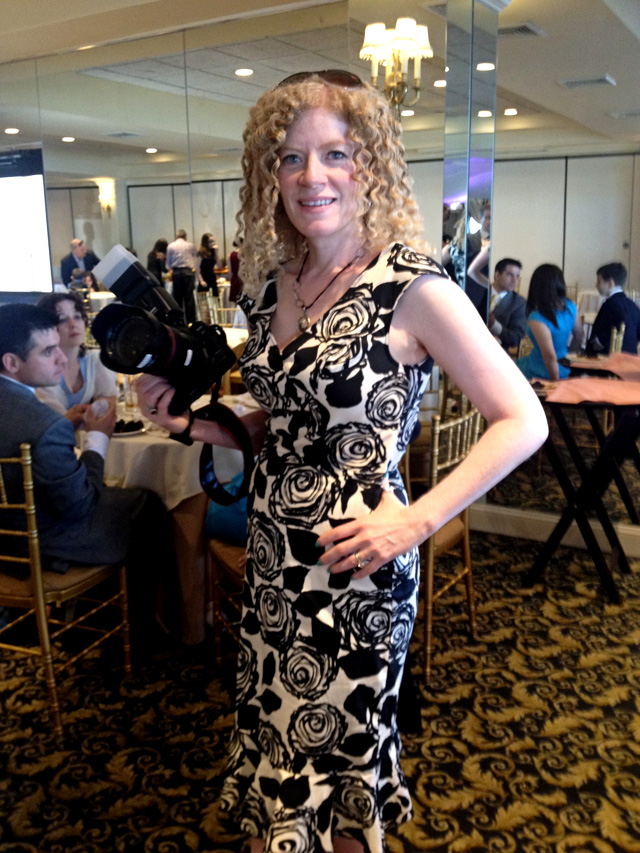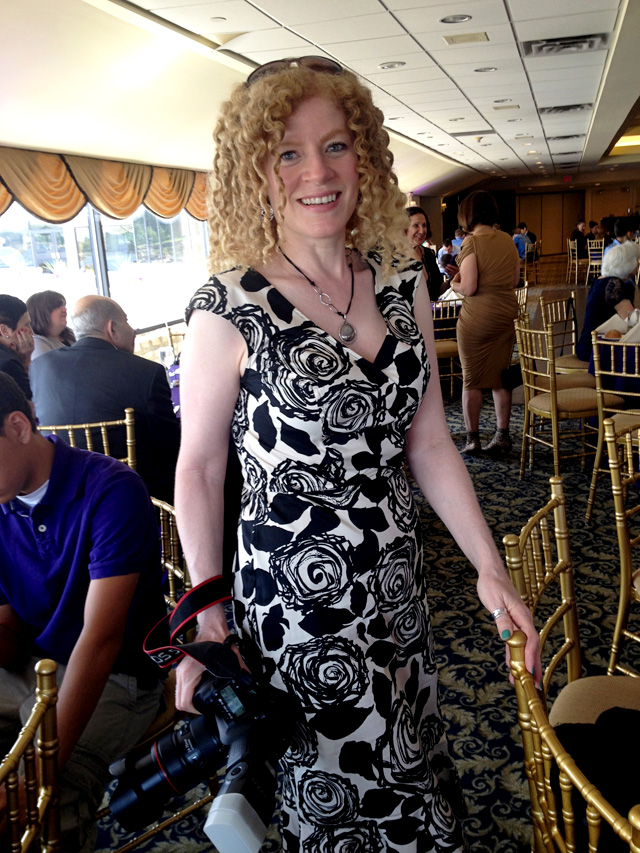 I eventually did remember to take the sunglasses off my head!
What I like about the dress is the vintage look, it's form fitted and the ruffles on the bottom.  It was also easy enough to move in as I am running around photographing everything!  And it met my neutral criteria.
The thing that's unique about eShakti is that you can customize your selection  For example, you can select the sleeve length, the shape of the neck and even if you want pockets.  (I opted for no pockets)
For my body type I like a more fitted look.  This is  a fitted houndstooth dress that I saw on their site that I thought I would wear but I wasn't crazy about the flowers on the bottom. Then I saw there's an option to remove embellishments!  Now we're talking!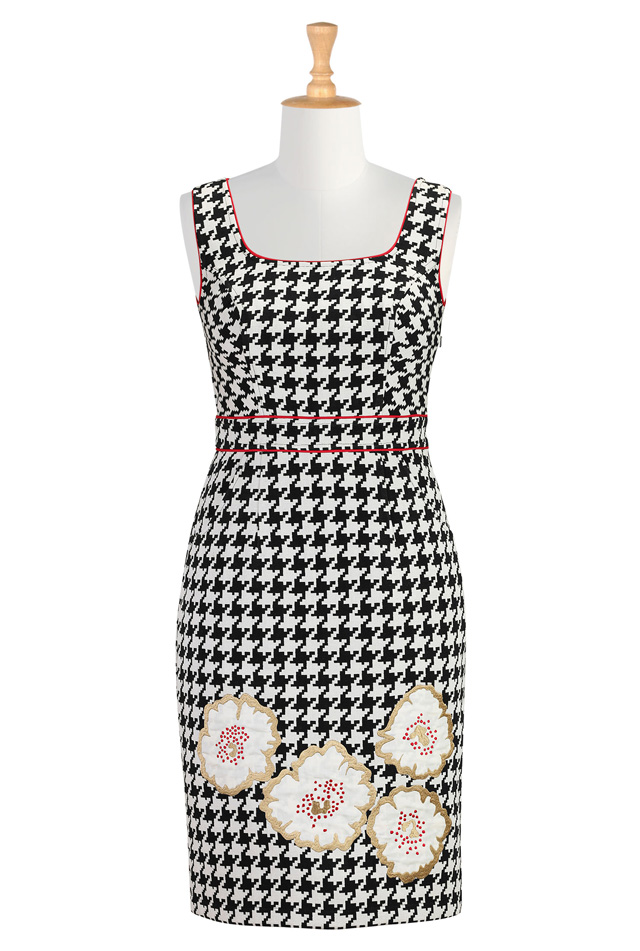 I saw a few things that are definitely my style and could see wearing in the summer.  Even though the dress isn't fitted, I could imagine wearing it on a casual night on a boardwalk at the Jersey Shore with a lightweight white sweater.  My girls want to go back to Wildwood!  (I would much prefer Cape May)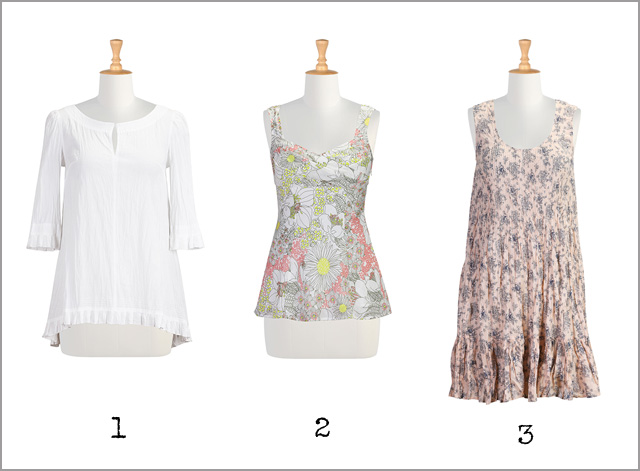 If I needed a trench in my wardrobe, this would be it – love the color!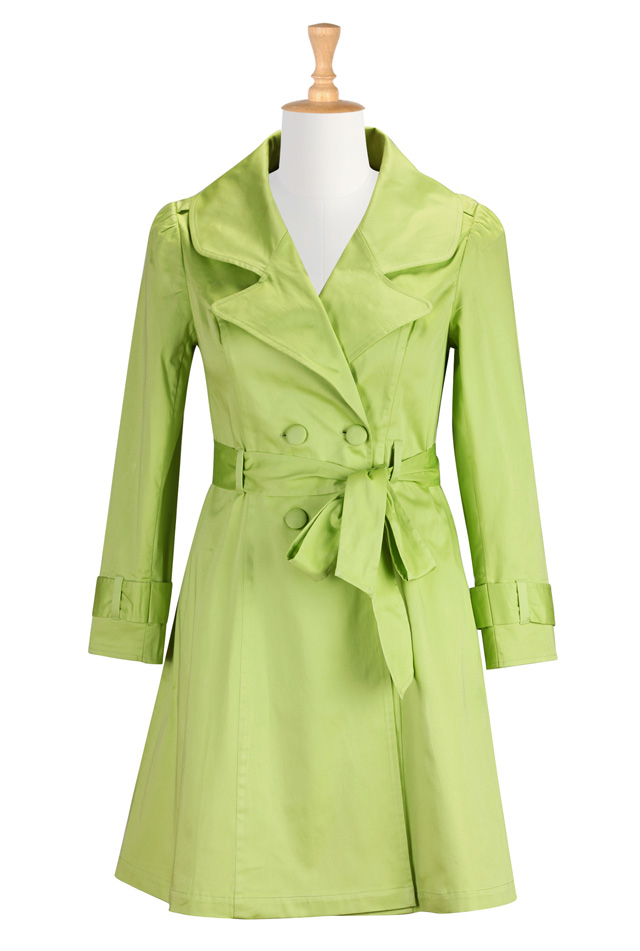 My daughter is looking for a black and white dress for her fifth grade graduation in a couple of weeks.   If this dress came in a kids size I would be all over it!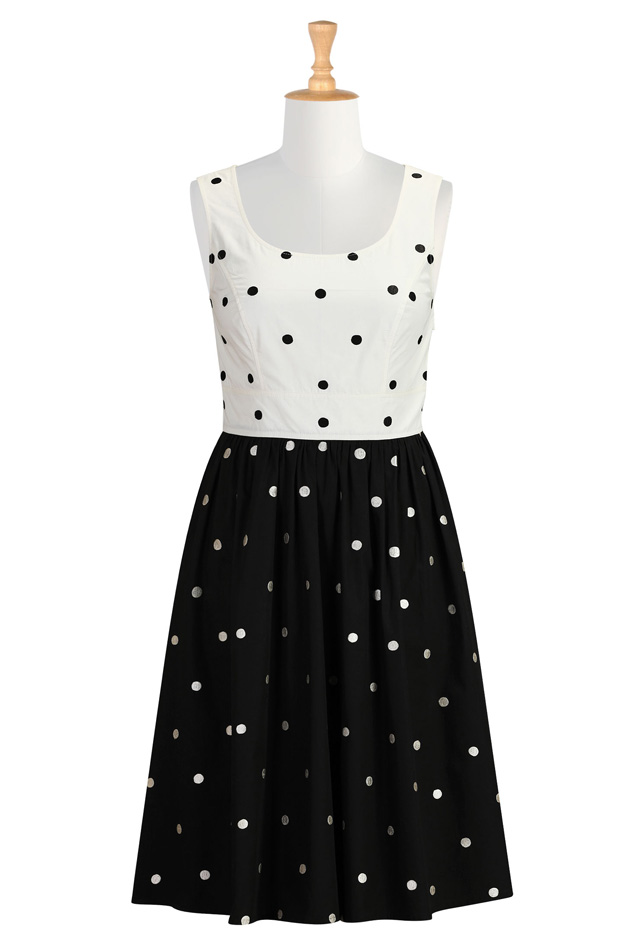 eShakti has  a lot of dress options with fuller skirts so if that's what you like there are plenty of choices.  These are dresses I found that I liked if they came in a fitted option.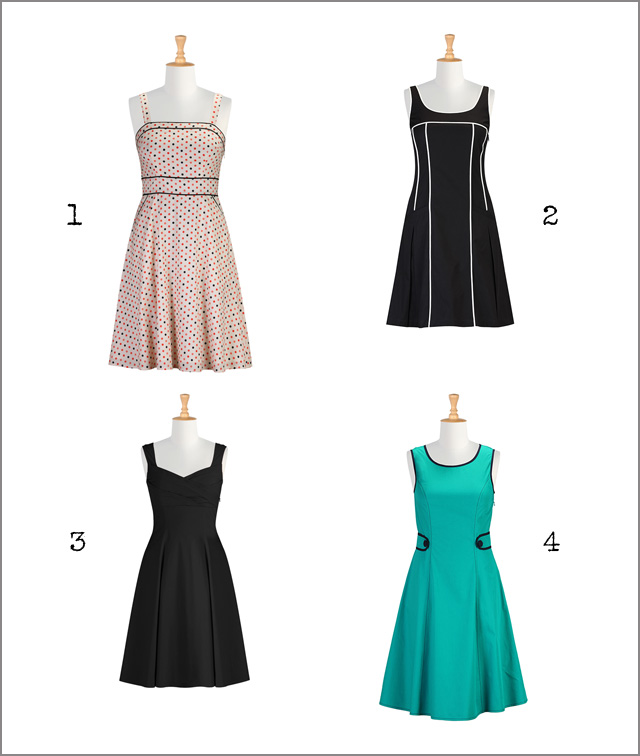 What kind of dress do you like?
DISCLOSURE:  I RECEIVED THE DRESS AS A GIFT FROM ESHAKTI.COM.  I WAS NOT PAID FOR THE REVIEW AND ALL OPINIONS ARE MY OWN.