How was your weekend? Good I hope. If you're a mom, I hope you managed to have the day off yesterday!
Aside from Mother's Day, this weekend was busy because it was my (sort of) niece's Bat Mitzvah. I only say sort of because technically, we aren't blood related but in my heart she's definitely my niece.
When she first entered the double digit years 3 years ago, I made a sea turtle cake for her birthday. That was her favorite animal at the time.  This yesr when she was turning 13, I was requested to make the cake for her Bat Mitzvah. Wow! Talk about pressure! Of course I wasn't going to say no, but I have to admit I was definitely a bit nervous!!
This time around there were no animals involved. Instead she wanted a green cake (we share the same favorite color), flowers and lattice. OK, I NEVER made lattice before so this definitely was going to be a challenge. Fortunately the cake was more of a presentation cake and didn't have to be big enough to feed the whole crowd.
I started by baking the cakes,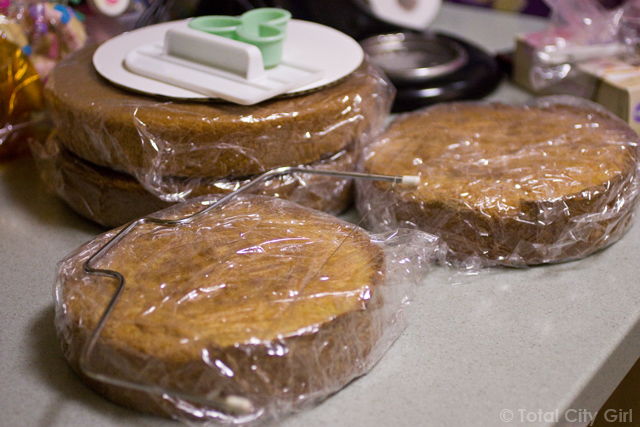 filling the layers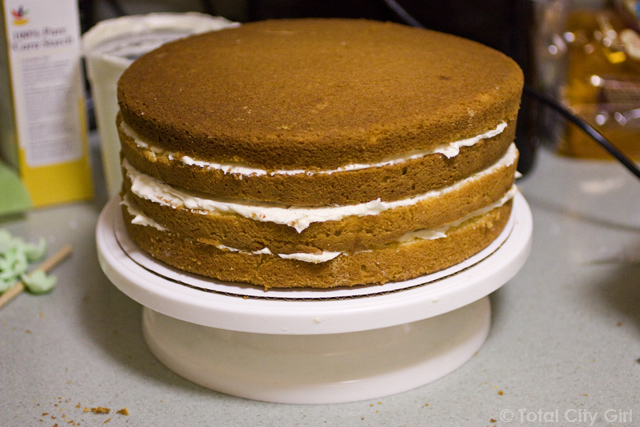 covering it with icing and fondant,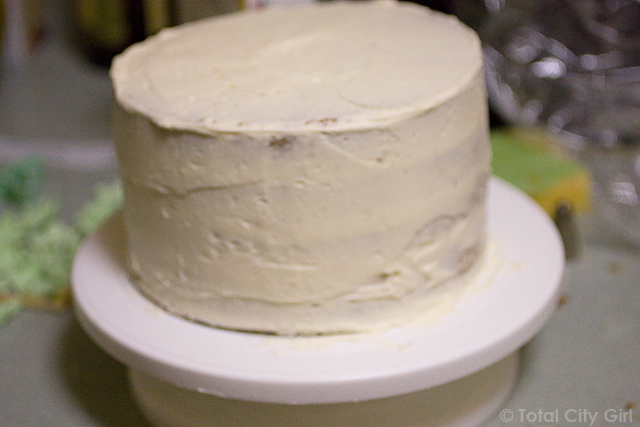 making the flowers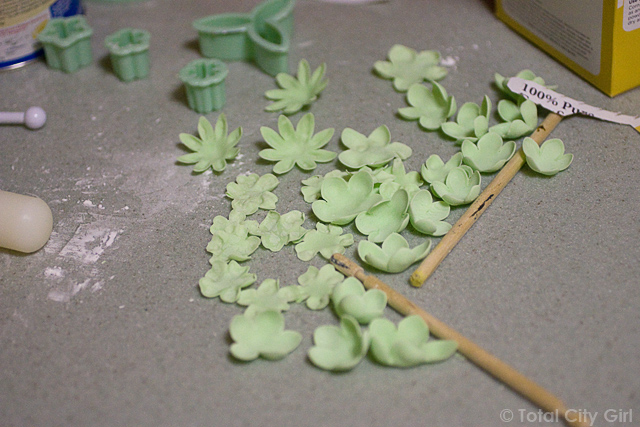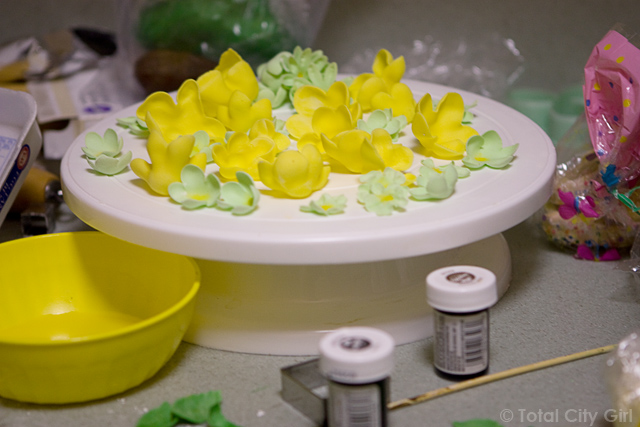 and coming up with some kind of easy (is there such a thing?) lattice solution.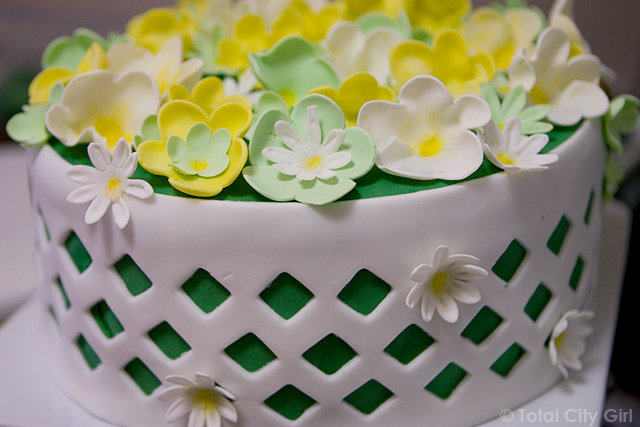 I bought a bunch of cake stands a while ago – this being one of my favorites. I liked the simple modern feel to it and especially like that it was square rather than round for a change.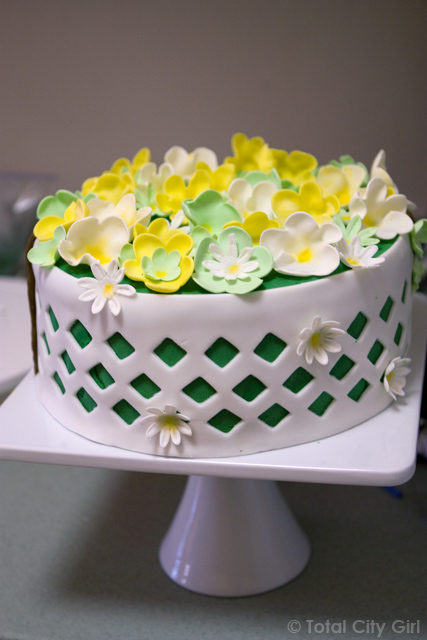 Did I mention this cake (including icing) had.. get this…
16 BARS OF BUTTER in it!!!!!!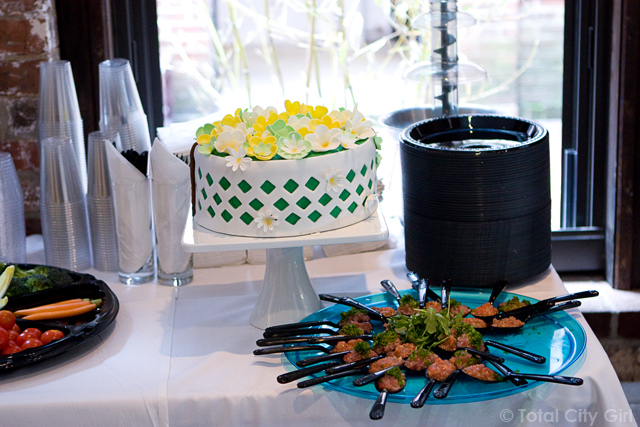 It started out as 2 tiers but then I decided to only use one. (used the top one for Mother's Day) I never saw so much butter in my life!
This week I'll be sharing more photos from the party.
Do you like to decorate cakes?
Or just eat them? That's fine too. 🙂