A couple of months ago we went to a restaurant I kept hearing about called Bar Taco. We went to the Port Chester, NY location.
I really liked it – the tacos were definitely original.  Everyone else felt so so about it but one thing we all liked was the grilled corn.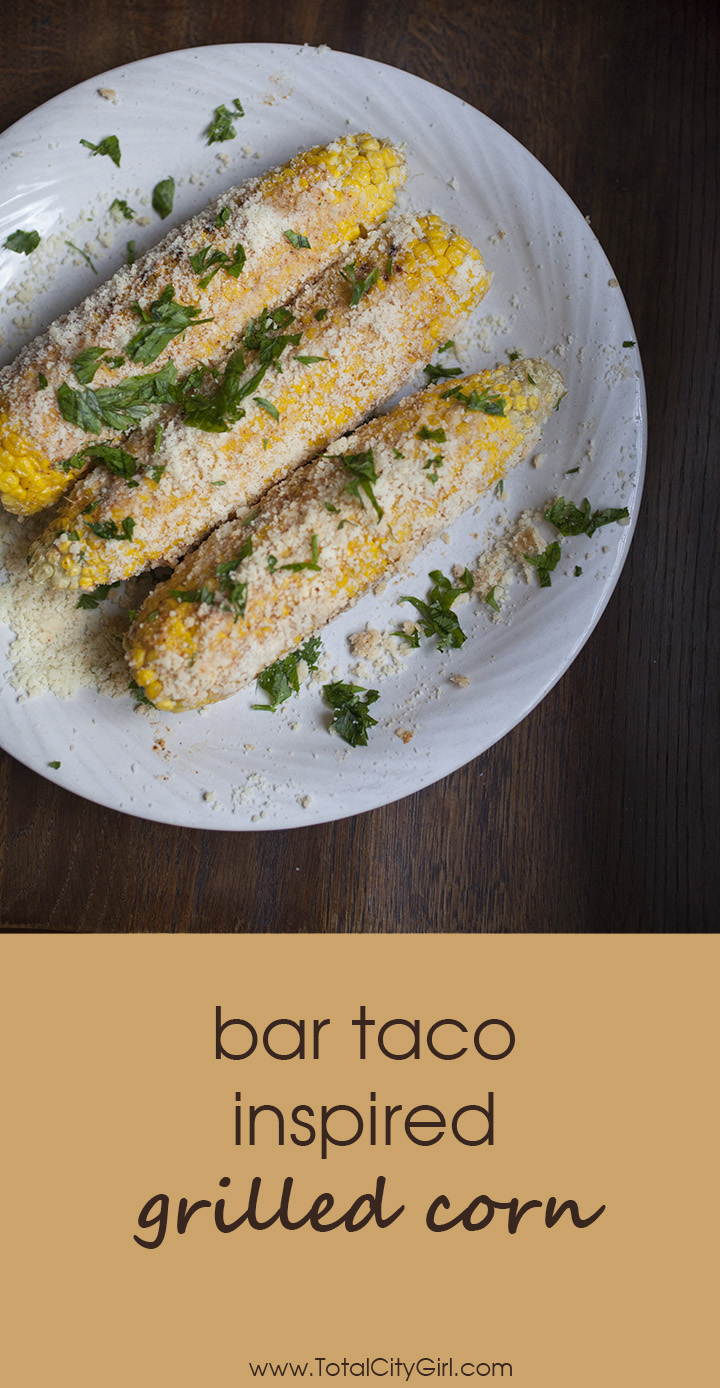 Lately I've been seeing  a lot of this Mexican style grilled corn from food shows, magazines and even at farmer's markets.  So, that was the inspiration for this version of grilled corn.
This was the corn at Bar Taco – it's made with lime, cotija cheese and cayenne pepper.  There was some kind of mayo based spread underneath to make the cheese stick.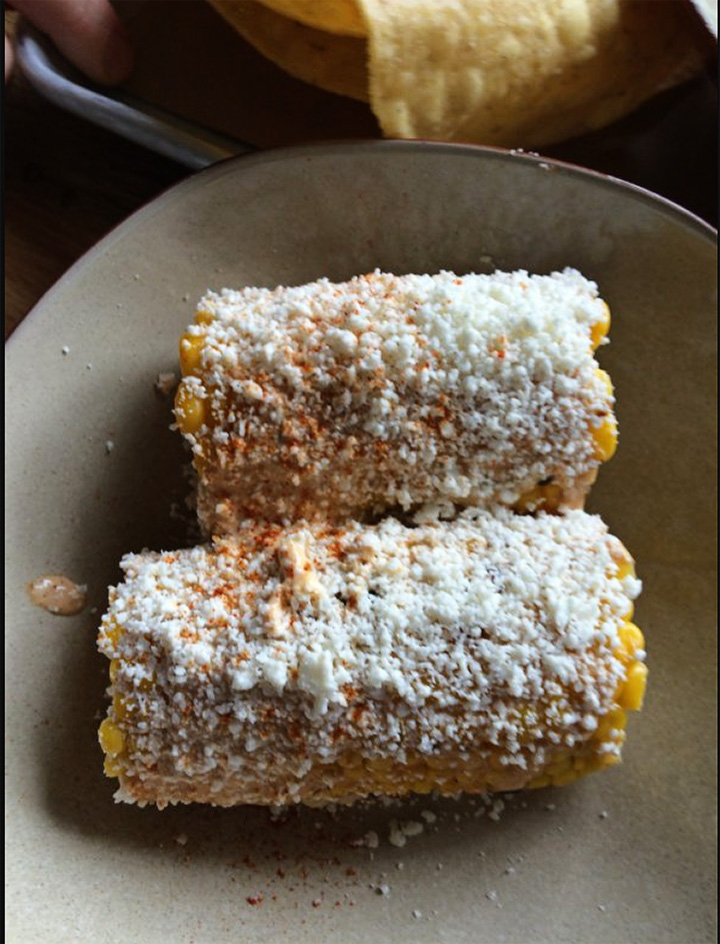 When I did some research on Mexican Grilled corn, I have to admit I did get a little freaked out about the mayo part.  I'm SO NOT a mayo person!  The recipes also suggested doing a mix of mayo and sour cream but we  rarely have sour cream in the fridge unless of course it's once a year when I'm making onion dip! 🙂
So for my version, first I boiled the corn to get it cooked, then I popped it onto the stove top grill to get it charred and get that grilled taste into it.
In a small bowl I took a few spoonfuls of mayo and mixed in chili powder – you can put in as much as you want.    If you want some heat, add in some cayenne pepper as well.
I put a light spread of the mayo mixture all over the corn and then heavily sprinkled grated Parmesan cheese all over.  Parmesan is a great substitute if you don't have cotija cheese.  You can then sprinkle either fresh cilantro or parsley on top.
This is how mine came out: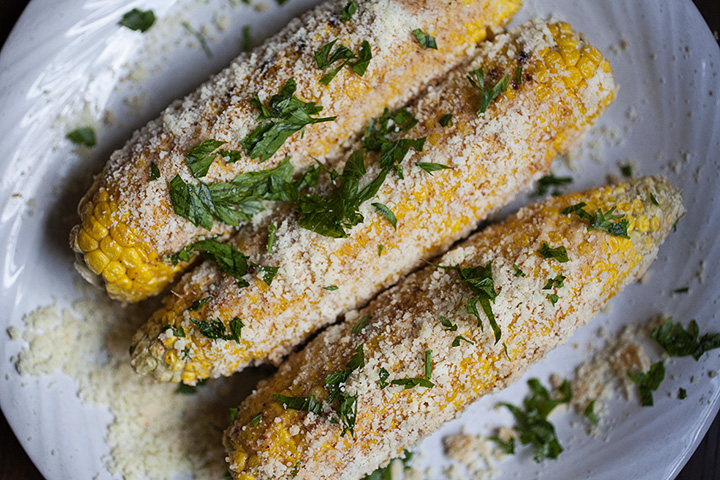 Now there's no going back to plain grilled corn.  It's really good!
My girls request it multiple times a week!
How do you eat your grilled corn on the cob?