My girls were off from school this past Monday for MLK Day which means I had to come up with something to do for them.  My older daughter had a playdate so she was covered so my sister and I decided to take the rest of them to Scarsdale to a playground followed by lunch at Panera.
It was at the playground that I discovered this face.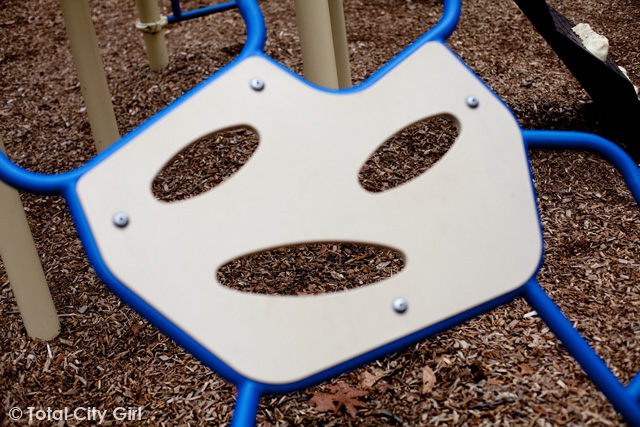 It reminds me of the theatrical comedy / tragedy masks.
Did you find any hidden faces this week?  Let's see!