What a week!  I'm working on this crazy project I'll have to tell you about in a separate post.  It's been consuming my life for the past month.  Tomorrow I should be done and back to a more normal schedule.  Did you do anything fun this week?
Have you ever been to Fairway Market?  Not sure if they have them outside of the NY area but I LOVE that store!  It's a gourmet food market.  I first discovered it years ago when I lived on the Upper West Side.  Now there's also one in Harlem and another in Pelham Manor.  On a recent stop to the one on the UWS, this is what we found…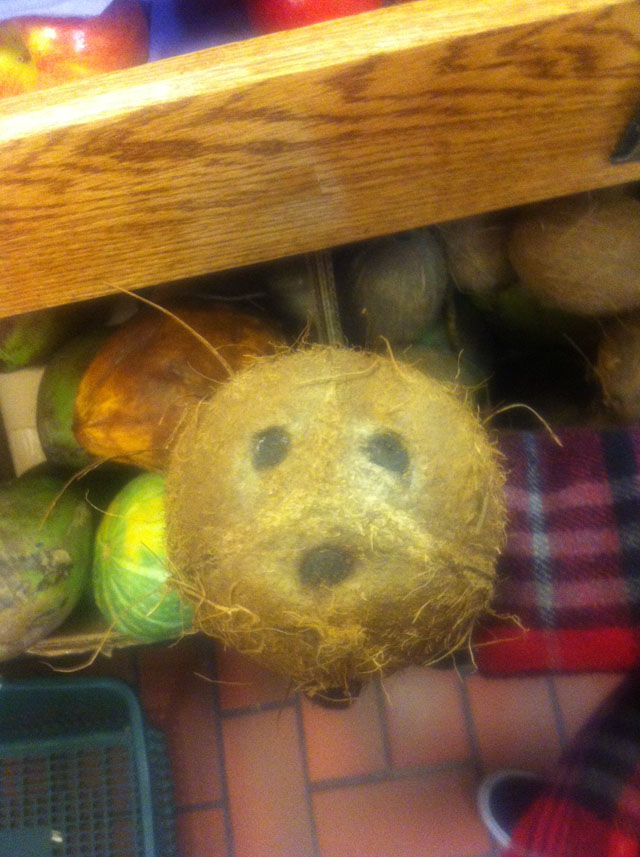 I think it's a coconut!  Sorry for the crappy iPhone pic but it's all I had at the time.
Looks like an animal that would live underground.
Did you find any faces this week? Let's see…