So there's this structure in Riverdale commonly known as "the monument".  Everyone knows where it is.  It's like a landmark for directions – "turn left at the monument" or "I'll meet you by the monument".  What this monument is, I really have no idea.  Pretty pathetic that after all this time I never stopped to read the plaque to see what it is officially all about.
The unofficial version according to my younger daughter is "that's where the princesses live".  She swears that one day she even saw Jasmine (as in Aladdin) sitting on a bench reading a book.  Who am I to argue with that?!?
The other day when I was walking back from a meeting I passed by the monument, looked up and found my M!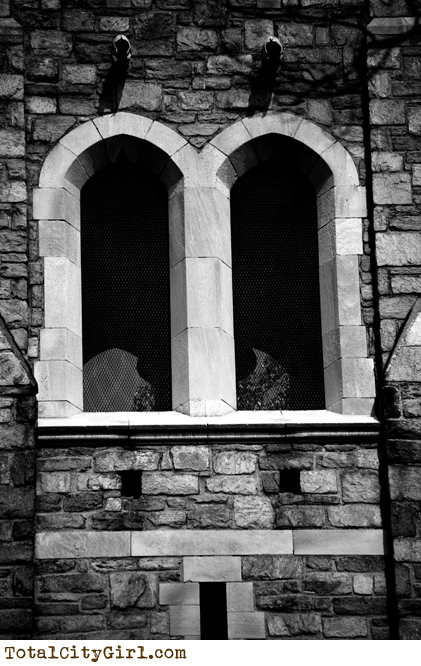 Could this perhaps be Jasmine's window?!
Where did you find your "M" this week?