What a busy weekend this was!  My daughter turned 10 earlier this month but wanted to wait  a few weeks to have her birthday party.  You know – there needed to be some build up.  Turning double digits IS a big deal. A lot of prep and planning went into this party and what made it extra special was that we let her have 3 of her friends sleep over.  We wanted to ease into the realm of sleepover birthday parties by keeping the sleepover part small.
The party was a success as was the sleepover.  Today we are left with the cleanup, which brings me to my L photograph…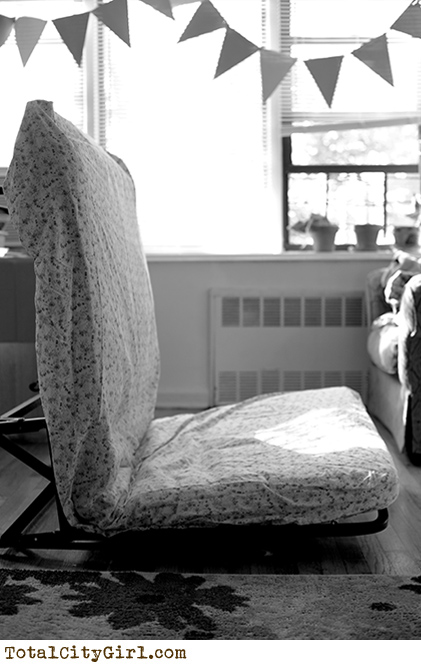 Folding up the cot to go back into my closet for another 5 years!  We bought this cot when my daughter was born because we were living in FL and my mom was going to stay with us for a few weeks to help with the baby.  When we moved back to NY, I kept it and it has been in the back of my closet until yesterday.
Did you find any L's?