It was daytime, the apartment was filled with sun – too bright for my daughter to play with her glow toy.  She decided to go to the darkest room we have – the bathroom in my bedroom.  Very resourceful!
This is my photograph for ILLUMINATE…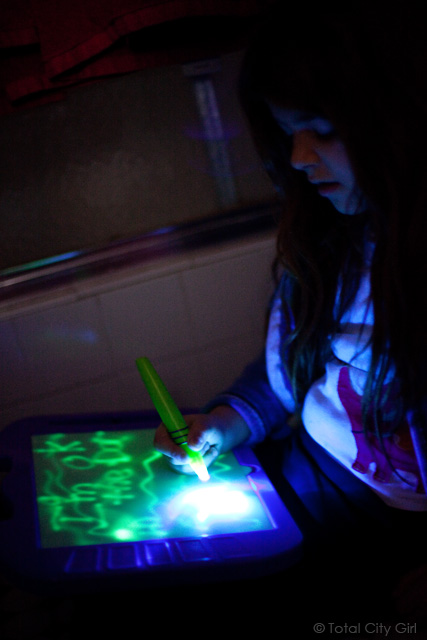 Do you have any you want to share?  Put the link in the comments section.
For this coming week we are up to letter J – so let's go for JOYFUL!