Jacob is going through such an exciting time in his life – finishing up his senior year in high school and applying to college.  He is very talented and loves the stage!  I've seen him in many shows over at The Riverdale Y, most recently Footloose where he played the Kevin Bacon character from the movie.  Such fun!
Some of the colleges he is applying to have theater programs and part of the application process requires an audition and a headshot.  This is where I come in!
Headshot sessions are pretty quick, unlike portrait sessions which last much longer.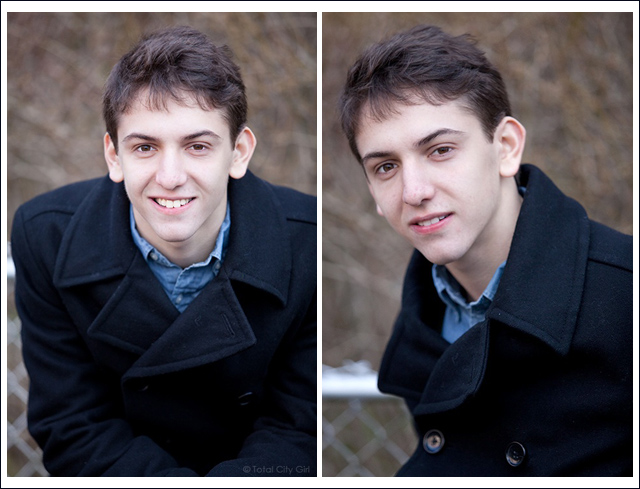 One thing that really stands out about Jacob is his "kid magnetism".  OK, I'm making up a term here but I don't know how else to describe it.  Kid whisperer?    I've never seen anything like it!  Little kids just LOVE him!!  Including my own two.   LOVE is actually putting it mildly.  OBSESSED is more like it!  He was one of the counselors at their theater camp and all of the kids just flocked to him.  It's truly a gift to have that natural likeability.
After going through all of the images, this is the one he selected for his college applications.  The final version was cropped to an 8 X 10 size print.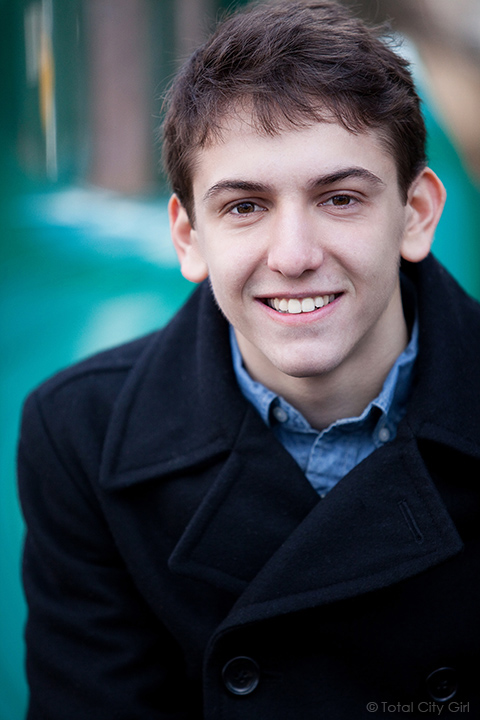 Although we were doing headshots, sometimes I can't help myself and move into portrait mode.  This was my favorite image from the session.  It's definitely not something to use for college applications -it's  better suited for wall art for his mom.  I edited it two different ways to give different feelings.  I think he looks so cool in this photograph!  His girlfriend likes it as well!

I can't wait to see what the future holds for Jacob.  I'm sure it will be amazing!