It's in the very beginning stages but I think I am on my way to collecting cute measuring cups.  I already have 2 sets.  i go through phases with collections.  At one point it was Little Chairs, then I loved everything pink & brown.  Next I had a fixation for cute owls.  (that one is still going on!)
Since cute measuring cups are something I really don't need, I have 2 criteria for purchasing them.  One is I really have to love it and two is it has to be really inexpensive – like less than $10.
Here's what I have so far…
Set One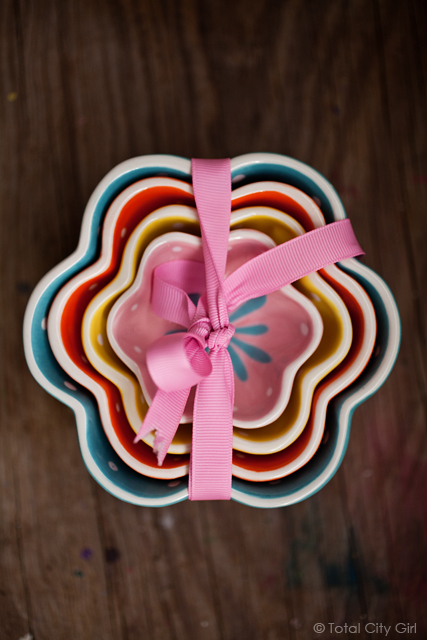 I love the floral shape and that each cup has a different design.  I think I got this set at TJ MAXX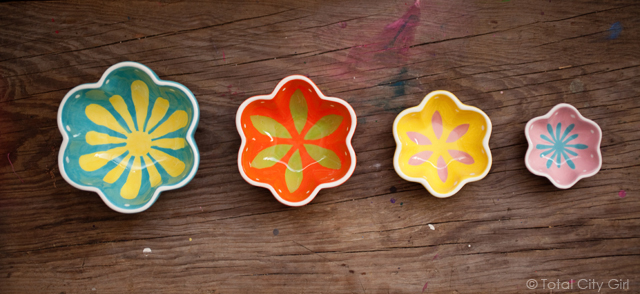 Set Two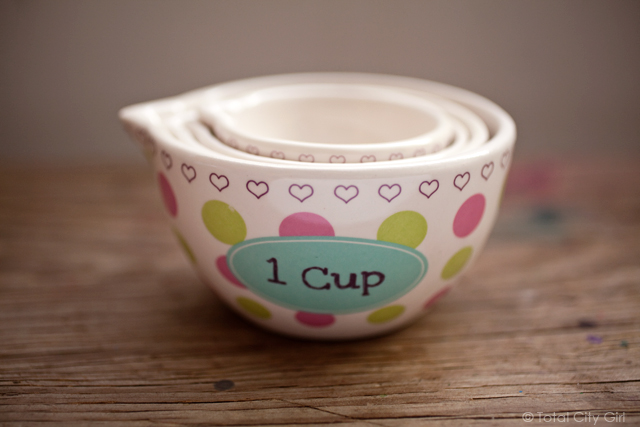 I like the muted colors on this set.  I think this would be a cute Valentine's Day Gift for someone that likes to cook! I believe this one was found at Marshalls.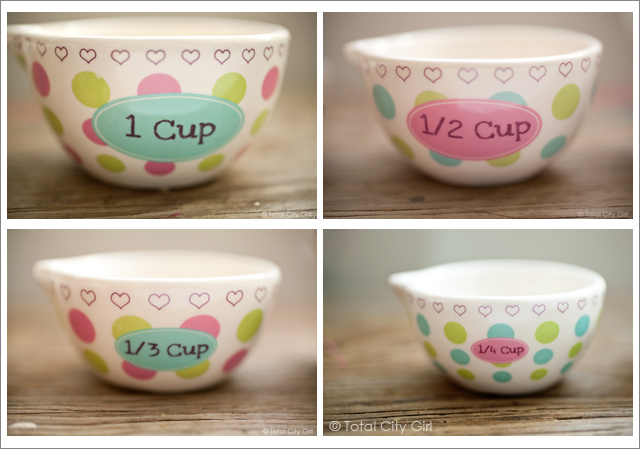 I'm not actually using either of them.  Right now they are in my office area on a shelf for display.
Do you have anything you collect?