For this week's photo challenge theme of HAIR, I took this one of my daughter.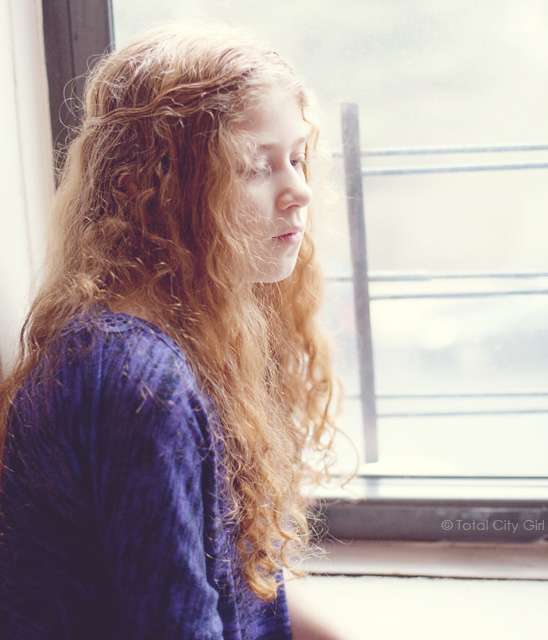 She was getting ready for a party and looked all 60′s hippy chick / Lady Godiva-ish.
Hair has been on my brain even more so than ever since my bad haircut three weeks ago. Three weeks and not one speck of growth.
Is it really wrong to be envious of your own daughter's hair? Funny thing is she complains about it all the time! Just goes to show no one is satisfied with their hair.
Do you have any cool hair photos you'd like to share? Put the link in the comments section.  I'd love to see!
For next week we are up to letter I. The theme will be ILLUMINATE. Let's see what you come up with!