How was your weekend?  Good I hope!
This weekend completed a month and a half long project I had been working on with Chabad of Riverdale with their Early Childhood Learning Center.  Every January Chabad has their big anniversary celebration for their members and for the preschool families.  The reception is held at the Abigail Kirsch Garden Terrace Room at The Botanical Gardens.
This year they wanted a way to showcase their preschool.  They decided they wanted a photo gallery and a way to display the kids'  artwork.  This is where I come in!!
I was hired to take candid photos of the kids in their classrooms doing their daily activities as well as outdoor photographs in their playground area.  Kids and candids – a match made in heaven for me!!
There are three classes ranging in age from 2 to 5 years old.  I spent a few days with each class, trying to blend in the background – me and my camera.  Once I was done photographing, I edited down the photos, did some post processing and presented them to the director for her to choose the ones to be printed and displayed at their event.  The task was to make sure both the school and each kid was represented.
They ended up narrowing it down to 27 images which I had printed as large 16X24 inch mounted prints.  The event was Saturday night so the director and I were at the Botanical Gardens Friday afternoon setting up.  Since it was a temporary display and we weren't able to put anything into the walls, we decided to use Command Strips to hang the photographs.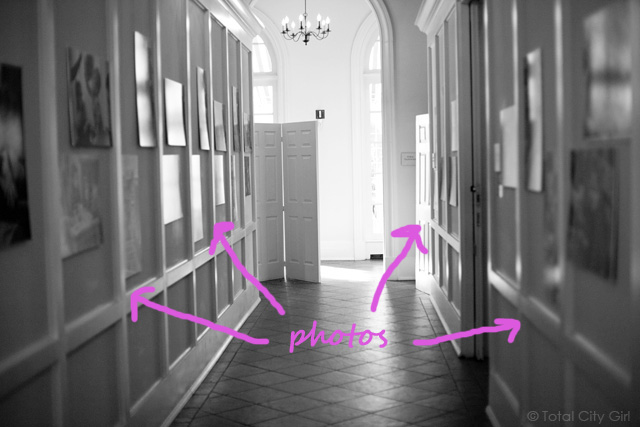 * Just as a side note when buying Command Strips, they consider a "set" to be 2 strips even though you need 4 strips to hang a picture.  I learned that the hard way!
It was so exciting to see my photographs hanging up there!  I wish I could show you the actual photos because there were some really special ones in there but because of privacy issues, this is the best I can do!
The year is off to a good start!  I hope yours is as well.