Last week when the girls were off from school, we ventured out to the New York Aquarium in Brooklyn. Part of that adventure included a loooong subway ride.
The girls don't ride the subway very often so when they do, they get a little nutty.
It always starts off nice and innocent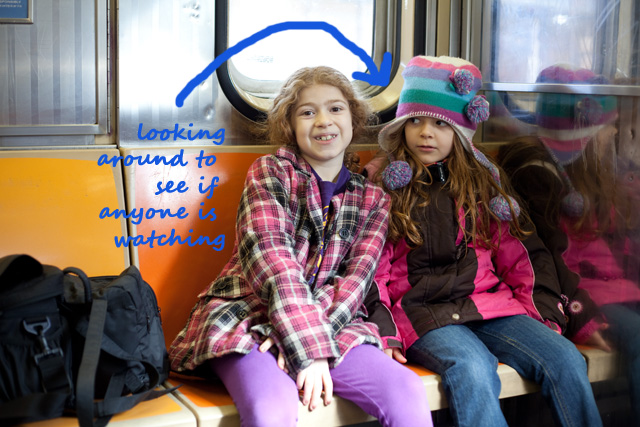 but as soon as the coast is clear (or in this case, the subway car) all hell breaks loose. Their own personal playground.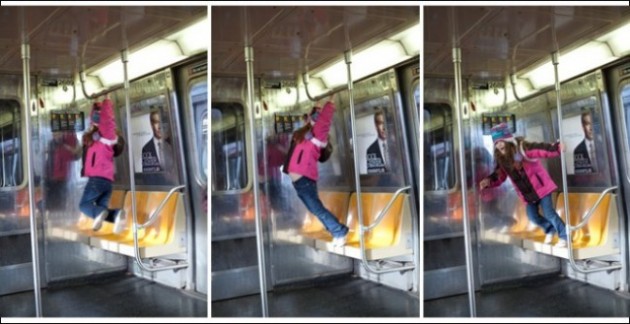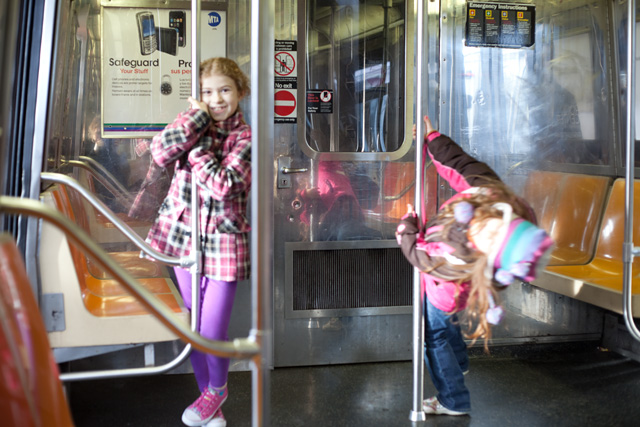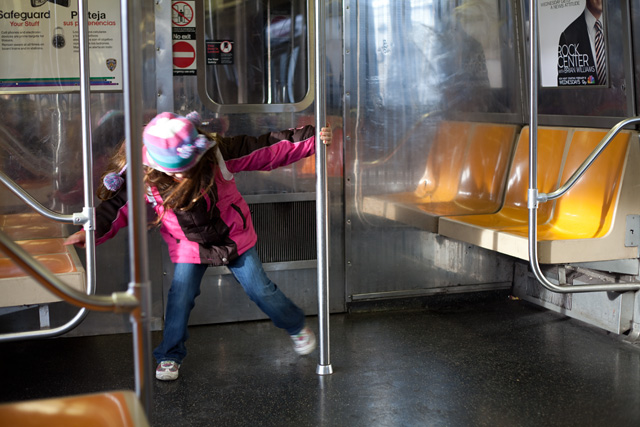 Until we're not alone anymore. Back to being "normal".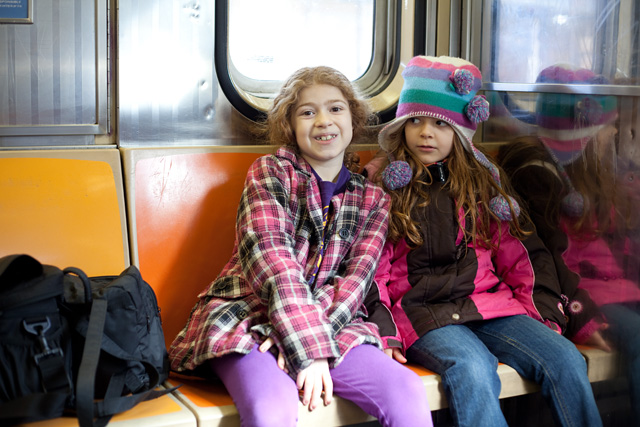 Come back tomorrow for a fun weekend activity with the kids.
Hint: it will involve sea creatures.